NEO Global Capital Adds $1M To Bluzelle Ecosystem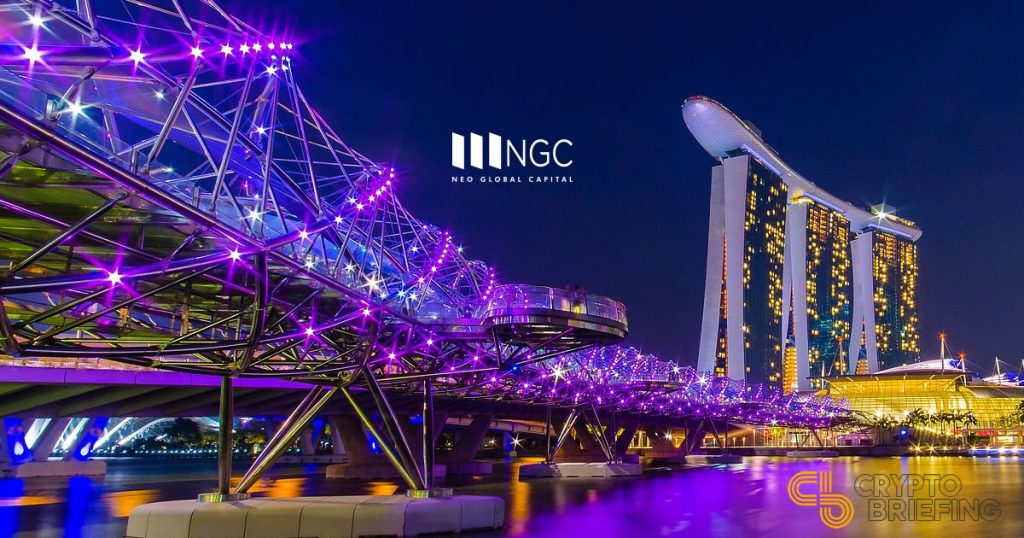 NEO Global Capital (NGC), NEO's investment arm has injected financed $1M into Bluzelle, the decentralized blockchain-based database service for decentralized apps (dApps).The leading Chinese blockchain platform also has a variety of other investments including Zilliqa, peer to peer payment network Trinity, Global OTC derivatives market Fortuna, and decentralized IOT platform Ruffchain.
"We have long admired Bluzelle's ambition to become the Oracle of decentralized Database-as-a-Service (DDaaS), and we see their technology as being an integral part of the NEO ecosystem," said Roger Lim, Partner in NEO Global Capital.
For dApps to gain mass adoption, the decentralized internet needs a lot of infrastructures to support large amount of users and data. By funding companies like Bluzelle, NEO is taking active steps to grow the whole blockchain ecosystem which benefits the entire community. While NEO is playing catch-up to Ethereum, their direct competitor, the Chinese blockchain platform appears to be moving fast, with the potential to dominate the Asian market in the upcoming years..
Problems with Database Storage for the Decentralized Internet
According to Market and Markets, the cloud database and Database-as-a-Service (DBaaS) industry is expected to grow to $14.05 billion by 2019. In 5 years, there will also be over 20 billion connected devices that require the generation, management, storage, and retrieval of significantly large amounts of data.
While Ethereum is currently the default platform to launch dApps, unfortunately existing blockchains like Ethereum are not designed to store and manage the sheer amount of data required. "Architects need to design an agile technical architecture that can automatically scale with capabilities, such as databases, that are always available to support new initiatives," as reported by Forrester Research in their 2017 Market Overview, Database as a service.
Bluzelle's Data Storage and Management Solution
Just as how Filecoin is for file storage and management, Bluzelle is for data storage and management for the decentralized internet. Bluzelle's mission is to become "a decentralized, on-demand, scalable database service for dApps." The company believes that their service is a true necessity and will make the decentralized internet complete. Without an enterprise-grade database service, the "decentralized internet would not be able to run efficiently and scale to massive use."
The on-demand database service will tackle current problems concerning performance, reliability, and scalability of databases on the decentralized web. These issues are real problems for enterprises as they can cause data breaches and theft.
Before NGC's $1M investment, Bluzelle raised $19.5 million in an initial coin offering (ICO) in January 2018. The company sold a third of its 500 million tokens to strategic investors that include Kenetic Capital, Hashed, Kryptonite 1, and 8 Decimal Capital.
The Bluzelle team was initially in Vancouver, Canada in July 2014. They, however, decided to move to Singapore in 2016 to leverage Asia's growth and provide blockchain infrastructure for AIA, Maybank, and Temenos.
Neo Global Capital Strategic Partnerships
NGC is growing quickly. Open Platform a "blockchain based developer platform centered around providing payment infrastructure for mainstream application developers," announced on March 27, that they're now backed by the NGC.
While NEO is playing catch up to the Ethereum network, NGC's investments into multiple blockchain projects can help it become the "dApp platform and foundation of a smart economy in the East," said Noam Levenson, CEO, and Co-founder of Eden Block.
"NEO has a bold vision to accelerate the adoption of blockchain in Asia, and is working closely with both industry and regulatory bodies to make it a commercial reality," said Pavel Bains, CEO and co-founder of Buzelle. "We're thrilled to have the opportunity to work more closely with them to significantly advance the progress of blockchain in Asia."