Nigeria Rolls Out Africa's First CBDC
The African nation joins China and the Bahamas as early adopters of CBDCs.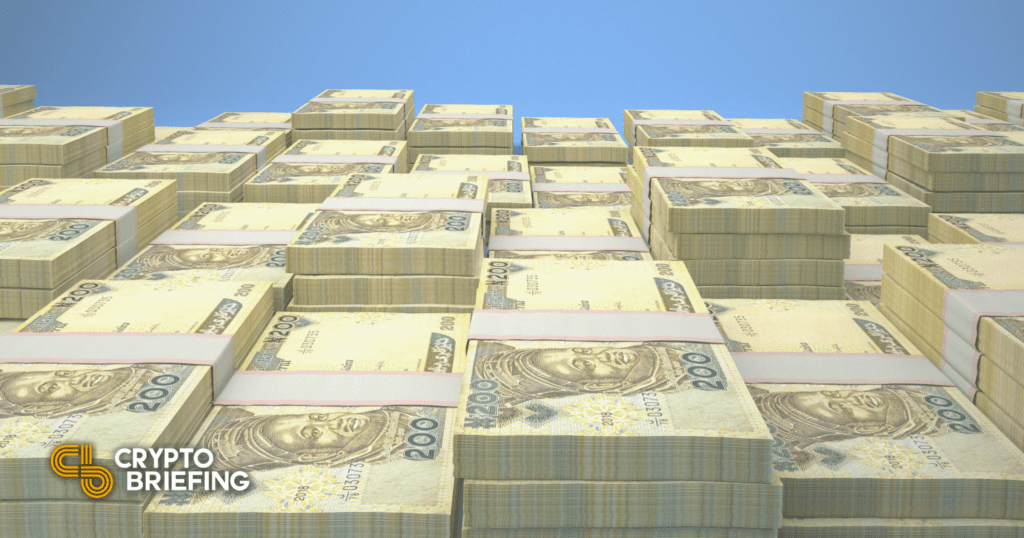 Key Takeaways
Nigeria's president has unveiled eNaira, Nigeria's official CBDC.
The introduction of the CBDC comes months after Nigeria banned cryptocurrencies more generally.
Nigeria is the first in Africa and among the first nations globally to issue a CBDC.
Nigeria has become the first African nation to introduce a central bank digital currency (CBDC). It joins China and the Bahamas as early pioneers of official CBDCs.
eNaira Introduced in Nigeria
On Monday, Nigerian President Muhammadu Buhari unveiled the nation's central bank digital currency, known as eNaira.
Developed by the Central Bank of Nigeria (CBN), eNaira is the first CBDC in Africa and one of the first to exist globally. eNaira aims to be the only digital currency that is legal tender in Nigeria and will be accepted alongside physical cash. It is complemented by an official mobile wallet application. The launch comes only a few months after CBN instated a ban on other cryptocurrency activity in Nigeria.
According to the official notice, eNaira aims at "advancing the boundaries of the payments system to make financial transactions easier and seamless." For transaction settlement, eNaira uses Hyperledger Fabric, a permissioned blockchain service.
Global central banks, including the U.S. Federal Reserve, are developing CBDCs in response to the explosive growth witnessed in the cryptocurrency market, which recently surpassed $2.7 trillion in market capitalization. Furthermore, the growing popularity of privately-issued stablecoins, such as USDT and USDC, has put pressure on central banks to create their own fiat-backed currencies.
Still, only a few CBDCs have been successfully implemented thus far. The launch of eNaira puts Nigeria in the category of countries like China that have successfully rolled out a CBDC product. In China, another country where cryptocurrency is generally prohibited, the digital yuan, or e-CNY, is accepted across major Chinese cities.
In Africa, CBDCs are a new concept and are still in a nascent phase. Besides Nigeria, only Ghana and South Africa have made developments in the CBDC department. Both countries have announced CBDC trials to improve their payments infrastructure. However, the final rollouts are still under development.