NVIDIA Settles SEC Charges Over Crypto Mining Disclosures
The SEC had charged the company with misleading investors concerning the impact of crypto mining on its business.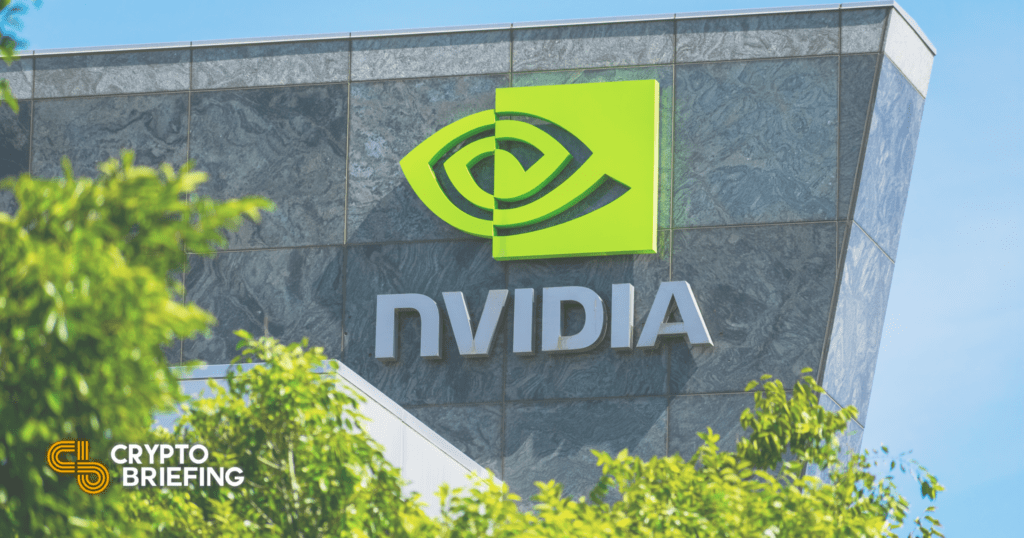 Key Takeaways
NVIDIA has agreed to pay $5.5 million in penalties to the SEC.
The SEC accused NVIDIA of improperly disclosing how large of an impact that its crypto mining sales had on its gaming business.
Though it agreed to pay the penalties and sign a cease-and-desist, NVIDIA neither admitted to nor denied the charges.
The Securities and Exchange Commission has settled charges against NVIDIA that it failed to properly disclose the extent to which sales of its crypto mining machinery impacted its business. For this, NVIDIA will pay $5.5 million in penalties.
SEC Settles with Tech Giant
Semiconductor giant NVIDIA has settled with the SEC over charges that its reporting could have misled or harmed investors.
NVIDIA has settled charges with the SEC for failing to disclose the impact of its crypto mining hardware on its gaming business. The Commission announced today that NVIDIA will pay a fine of $5.5 million.
The charges stemmed from allegations that in 2018, NVIDIA failed to report that a significant portion of its growth in revenue from its gaming business came from crypto mining sales, which must be disclosed given the industry's volatility. Furthermore, since NVIDIA had highlighted that crypto was a driving force behind other aspects of its business, it consequently mislead investors into thinking that its gaming business was not also seriously impacted by crypto, the SEC found.
Specifically, the SEC argued that NVIDIA violated a section of the Securities Act of 1933, as well as the disclosure provisions present in the Securities Exchange Act of 1934. Moreover, the SEC's order accused the hardware and software company of neglecting its obligation to maintain adequate disclosure controls and follow the proper procedures.
Though NIVIDA neither confirmed nor denied the Commission's findings, it did agree to a cease-and-desist order and to pay a $5.5 million penalty.
The head of the Crypto Assets and Cyber Unit of the SEC's Enforcement Division, Kristina Littman, said:
"NVIDIA's disclosure failures deprived investors of critical information to evaluate the company's business in a key market. All issuers, including those that pursue opportunities involving emerging technology, must ensure that their disclosures are timely, complete, and accurate."
In February 2021, the company announced plans to further separate its mining and gaming businesses by releasing specialized mining equipment for Ethereum.
Disclosure: At the time of writing, the author of this piece owned BTC, ETH, and several other cryptocurrencies.