Ohio Could Become The Silicon Valley Of Crypto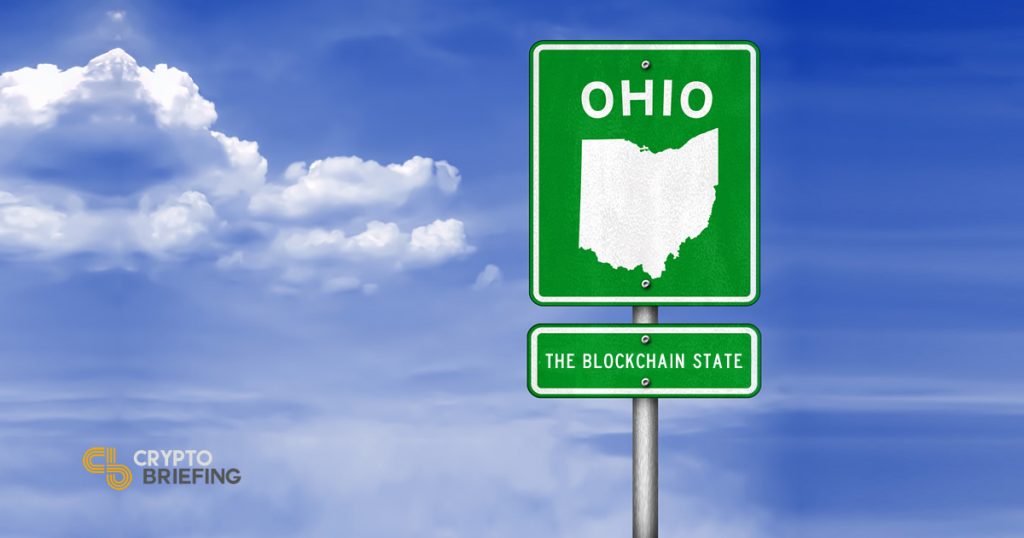 Ohio has given the world the Wright Brothers, John Glenn and the Rock and Roll Hall of Fame. Before long it could add another claim to fame – as the Silicon Valley of crypto. The Buckeye State is now looking to the blockchain and Bitcoin to bolster its economy. The stars have recently aligned across public policy, private investments and education, and innovation has drowned out the bear market.
Ohio has reportedly become the first U.S. state to allow businesses that operate there to pay Bitcoin for state "sales tax, withholding tax, pass-thru entity tax, and public utility tax," reports reveal. The companies need not be domiciled in Ohio but must do business in the state. This first-mover status is likely to attract entrepreneurial talent, which in turn spurs job growth and more. It addition to the blockchain, it will harness other areas of tech such as IoT as well as "augmented and virtual reality."
Of course, if Ohio is going to nurture blockchain innovation, they're going to need universities and programs that support it. Luckily, Ohio's Case Western Reserve University is transforming into a virtual "Cleveland Blockchain and Digital Futures Hub," according to Cleveland.com. It's a think tank for businesses, educators, lawmakers, and technology accelerator programs to work together with the common goal of innovation and plays into Cleveland's potential as Blockland, an initiative for developers, businesses and government to build a blockchain tech ecosystem.
According to blockchain advocate Bernie Moreno, a Mercedes dealer who was quoted in NPR:
If you're going to have a blockchain startup, this is the place you do it. If you're going to invest in blockchain startups, this is the place I would invest in. If you're a developer [or] you're a student who wants to do blockchain development, Cleveland is the place you do it.
It seems that one local nonprofit is already heeding that advice. Jumpstart, a Cleveland-based venture development organization, is leading a $300 million investment blitz into blockchain startups over the next three years. In addition to Jumpstart, the initiative involves half-a-dozen Ohio-based investment funds. Venture fund and startup accelerator FlashStarts is directing $6 million in pre-seed investments to blockchain companies. The developments were announced at a recent Blockland Solutions event at which Ethereum Co-Founder Joseph Lubin was among the featured speakers.
Ohio: The Great Crypto State?
Tech innovation is looking for crypto-friendly jurisdictions and Ohio in 2018 has put itself on the map. Whether crypto will help Ohio achieve what Silicon Valley has done for California as the largest economy in the U.S., remains to be seen, but they have a running start.
The impact of tech adoption on an economy can't be ignored. Consider that the Bay area of California, where Silicon Valley is located, would be one of the largest economies in the world if it were a country, with a GDP of $748 billion. No wonder Ohio is embracing cryptocurrency and blockchain innovation with aspirations to become a crypto hub. If it works out for them, Ohio might want to consider changing its motto from The Buckeye State to The Bitcoin State.
The author is currently invested in ETH.