Oil Dropped to Zero Before Bitcoin, but Did Regulators Notice?
Amid traditional financial chaos, Bitcoin is beginning to look more and more like a less volatile little brother.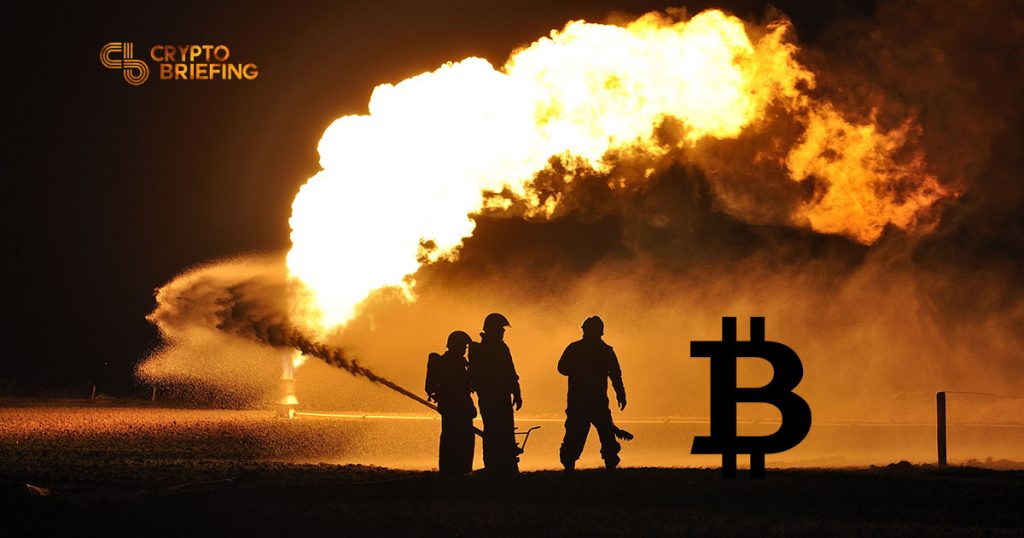 Key Takeaways
Coronavirus continues to wreak havoc on global financial markets.
Prices for U.S. crude oil futures turned negative for the first time ever.
Could Oil's volatility help regulators see Bitcoin in a more favorable light?
Oil futures are the latest casualty this week in the ongoing financial crisis, as prices for U.S. crude futures turned negative for the first time ever. Meanwhile, top cryptocurrency, Bitcoin, has held its ground and made clear several advantages over traditional commodities.
Oil Price Volatility and Bitcoin
As May futures contracts on "black gold" came within a day of their expiry dates, the value of a barrel dipped as low as -$40. Since January, the price of West Texas Intermediate (WTI) oil, a bellwether in the energy markets, has lost more than 70% of its value.
Prices have since recovered to over $20 per barrel. But the carnage might be over just yet.
The Financial Times reported earlier today that the world's biggest oil ETF, the United States Oil Fund, has shifted its investment out of the WTI futures contracts due to expire in June.
The fund, worth over $4 billion in assets, held 24% of the total of June contracts outstanding on the Chicago Mercantile Exchange (CME). It may now move assets into other contracts, or even into other types of energy derivatives.
Of course, there is no direct link between Bitcoin prices and oil prices.
However, the recent market volatility, first in stocks and now in oil, could help to show Bitcoin and cryptocurrencies in a new light.
On Apr. 15, 2020, even before this week's big crash in oil prices, Trading View tweeted out a one year chart comparing the performance of Bitcoin against, gold, crude oil, the S&P 500, and the Nasdaq 100.
BTC outperformed all of these commodities except gold – traditionally a safe haven in times of economic unrest.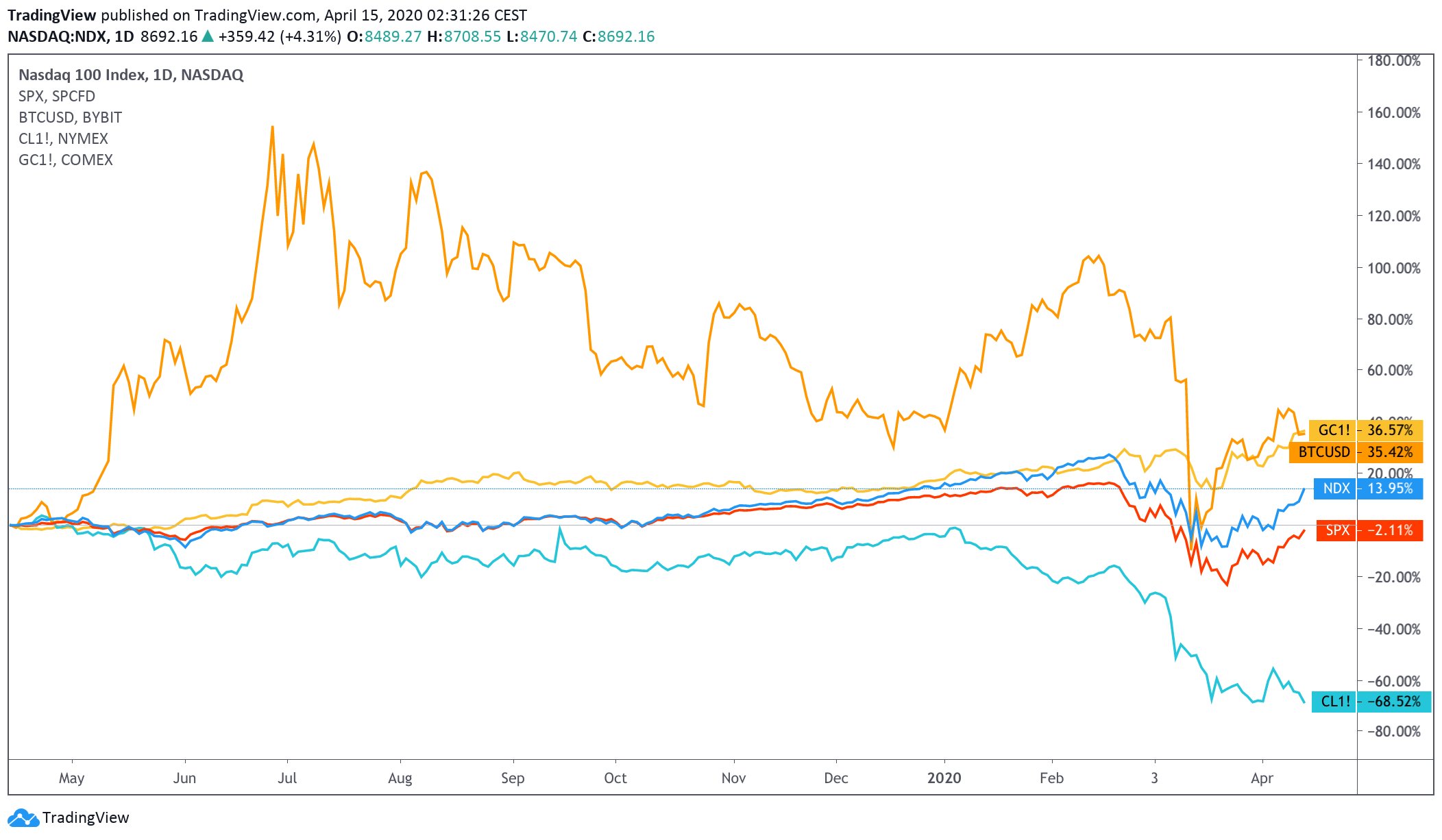 Juthica Chou, formerly COO of LedgerX, Tweeted on Monday pointing out the irony that a Bitcoin ETF still hasn't made it past regulators:
a bitcoin ETF is too risky but can I interest you in options on levered oil ETFs

— juthica (@juthica) April 20, 2020
It's telling that Bitcoin has never had to weather a global financial crisis before.
But now, for the first time since Bitcoin's infancy, the rest of the markets are in disarray. In a report for Bloomberg Intelligence, senior commodity analyst Mike McGlone wrote the following:
"The stock market's shakeout will temporarily drag on Bitcoin, in our view, but with an outcome more reminiscent of gold's after the 2008 financial crisis. Coming into existence in 2009, the first-born crypto is faring relatively well, down less than a quarter as much as the S&P 500 in 2020 despite being almost 5x as risky on a volatility weighted basis. Bitcoin's 24/7 price transparency, and the lack of limits, interruptions or third-party oversight, is an accomplishment for an asset just a decade old."
Over recent months, Bitcoin has also shown a higher correlation to gold than to stocks, according to data aggregator Skew.
With oil fund managers redistributing their investments due to volatility, and major indices ending their eight-year bull run this year, could 2020 finally see a Bitcoin ETF make it past the regulators?
Time will tell.