OKCoin Crypto Exchange Review 2020, How Does It Measure Up?
Founded in 2013, OKCoin is one of the original cryptocurrency exchanges, but how does it measure up in 2020?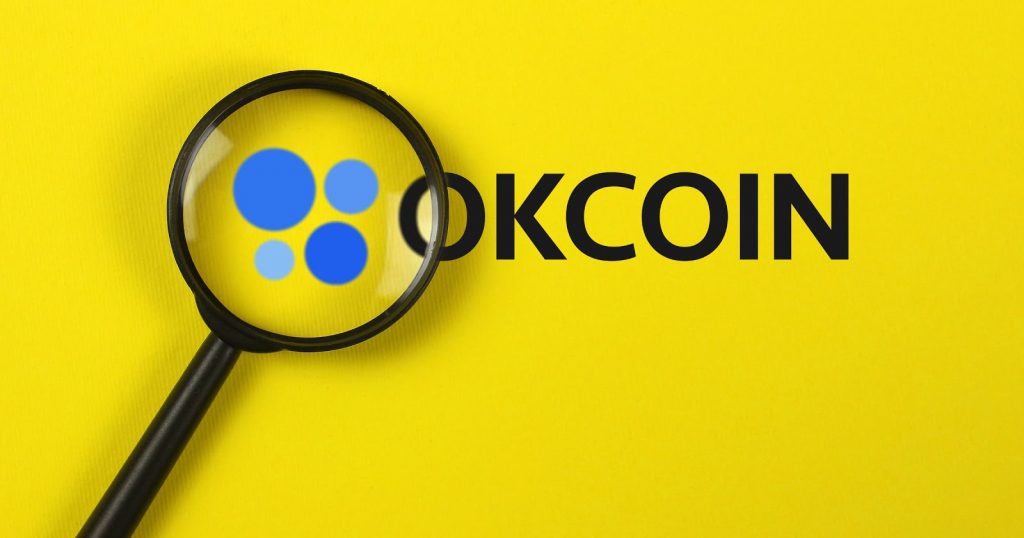 Key Takeaways
OKCoin is one of the longest-established exchanges in the business.
It offers many benefits to users including high security, deep liquidity, and a friendly user interface.
High volume traders can benefit from some of the lowest fees around.
OKCoin is a global exchange and one of the largest fiat-to-crypto platforms in the world. It's been around for many years now, having first opened the doors in 2013. But does that mean it's stood the test of time? Our exchange review of OKCoin takes a look at how the exchange is doing in 2020.
OKCoin in Brief
Not many exchanges can claim to have been around as long as OKCoin. At seven years old, it's been around longer than many of its newer competitors. This means it's had plenty of time to grow and establish its user base and reputation within the crypto community.
Based in San Francisco and led by CEO Hong Fang, OKCoin was founded in 2013. Since its inception, the company has grown significantly to serve over 180 countries from six global offices.
Signing Up
Signing up to OKCoin was very easy, and this user was able to get signed up within only a few minutes using the browser on a smartphone. After signing up and completing the first round of KYC checks by providing an ID, the account looked all set to go.
The registration page (and the OKCoin support page) both indicate that further checks are only required to increase trading limits.
However, OKCoin emailed to say that our new account was frozen until they received proof of address. Apparently, this is a requirement for customers in the European Union. Nevertheless, regardless of your location, it's worth noting that the full KYC process may take a day or two to complete.
On the flip side, this slight delay does provide a reassurance that OKCoin is serious about its obligation to act in accordance with regulatory requirements.
Once you've been through the KYC, you'll also have to set up an email address and phone number to be bound to your OKCoin account. This will be used as a means of multi-factor authentication when you want to make changes. For deposits and withdrawals, you'll also have to set up a separate password.
OKCoin Markets
OKCoin is very firmly a fiat-to-crypto platform, and as such, it offers an extensive range of USD trading pairs with a dozen cryptocurrencies, including most of the major altcoins. In the EU, some euro trading pairs are also available.
If you're looking for an array of crypto-to-crypto pairings, then OKCoin probably isn't the exchange for you. However, if you're looking to buy any major altcoins using fiat currency without having to hop between different platforms, then OKCoin has an ideal range of pairings.
A Look at Exchange Fees
According to research by Crypto Briefing, fees on OKCoin can be some of the most competitive on the market, particularly for those providing liquidity or trading at higher volumes.
Within the retail tier, OKCoin is one of the most competitive U.S. exchanges by trading fees. For high rollers, OKCoin is among the most competitive exchanges on maker and taker fees, ranking #3 and #1 for those who trade up to $10 million or $100 million per month, respectively.
The full maker and taker fee schedule is shown below.
Exchange Liquidity
CoinMarketCap's liquidity metric puts OKCoin at 34th, while FTX places OKCoin at 28th.
OKCoin achieves this depth of liquidity by offering traders access to global liquidity pools through all 180 countries where the company is licensed and has permission to operate. This includes markets across Asia, Europe, and the Americas.
The company also operates a very fast order matching engine and has developed a robust method for stress testing the exchange to avoid downtime.
User Interface
User experience tends to be one of the sticking points for cryptocurrency exchange users, particularly those who've come to cryptocurrency from other markets. Perhaps due to its longevity, OKCoin has had time to refine its user interface in response to customer demands. This focus can be seen in OKCoin's clean and intuitive user interface.
As you can see below, the screen doesn't suffer from unnecessary clutter, only displaying what you need to see to place an order, check the price chart, and view the order book.
Additionally, OKCoin caters to advanced and pro traders with a full-screen view showing the same trader screens but in more granular detail.
Deposit Security
Security is an area in which OKCoin excels. Since 2013, the exchange has never been hacked, which speaks to how seriously the company takes its security obligations.
The company uses AES-encryption to secure its private keys, according to specifications laid down by the U.S. National Institute for Standards and Technology. All encrypted keys are stored in a bank vault, which requires access authorization from two company representatives. It uses real-time monitoring of all deposits and withdrawals to identify suspicious activities, and the majority of customer assets are kept in cold storage.
User accounts are protected with multiple security measures designed to keep funds safe. These include a separate password for withdrawals, multi-factor authentication using SMS, email, and Google Authenticator, IP whitelisting, and an anti-phishing code to allow the user to identify that emails are genuinely from OKCoin.
Customer Service
Customer service is another area that OKCoin takes seriously compared to many of its competitors. Users can access 24/7 live support agents via email, live chat, or telephone. It also has an extensive FAQ section on its website.
Should You Use OKCoin?
OKCoin is a reliable, robust, and user-friendly way to get on board with cryptocurrency from fiat.
While it may not appeal to traders looking for leveraged derivatives or a range of crypto-to-crypto pairs, it has established itself well in the fiat-to-crypto niche and offers plenty of opportunities for pro and advanced traders who want to trade the spot markets against fiat pairings. Its solid reputation for security and compliance also plays well to the preferences of institutional traders.
It may be one of the longstanding players in the cryptocurrency exchange market, but this is one exchange that sticks to its strengths rather than trying to cater to all needs. For this reason, there's still plenty of longevity in OKCoin.