OMG Network Pumps and Dumps Post-Acquisition
Genesis Block Ventures announced the acquisition of OMG Network, causing mass sell-offs.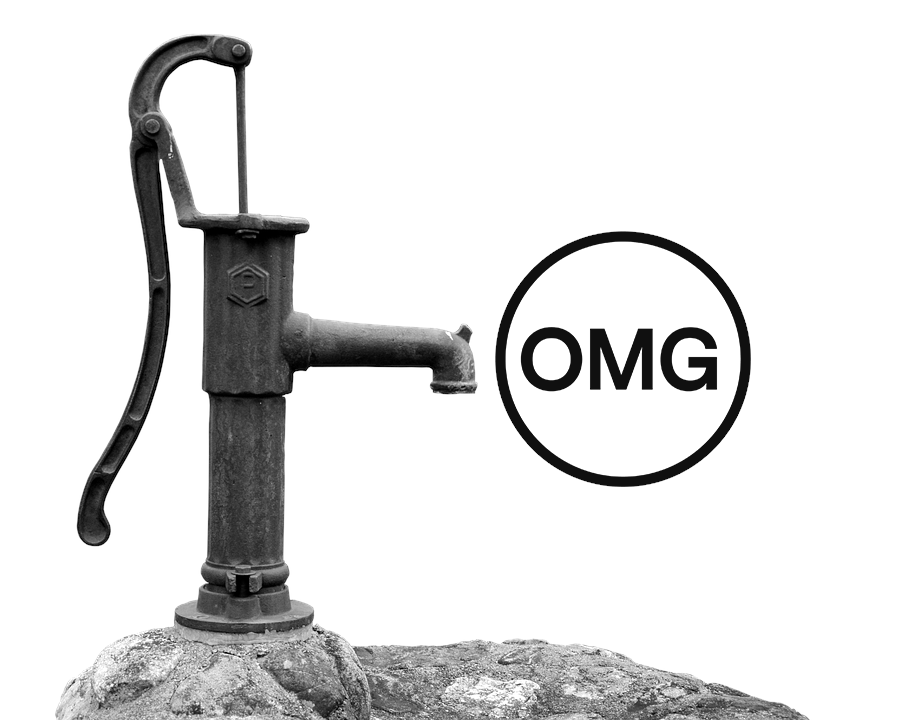 Key Takeaways
OMG's price jumped by nearly 20% within minutes after it announced its acquisition.
As some investors decided to "sell the news," prices crashed to the same point they were before the news dropped.
Now the token sits between two major supply walls without providing a clear path for where it is going next.
Crypto investors may have acted too soon on news of OMG Network's acquisition. OMG's wild price action was able to trap speculators and it now appears to be stuck in limbo.
OMG Skyrockets After Acquisition
OMG Network's price action is a clear example of the high levels of speculation in the market.
On Dec. 4, Genesis Block Ventures (GBV) announced the acquisition of OMG Network. The investment management firm aims to enhance the use of blockchain technology throughout Asia, where OmiseGo has a strong presence. GBV wrote in its press release:
Through this acquisition, GBV is dedicated to leverage its network strength, to promote the accelerated growth of OMG Network, and further enhance the adoption of OMG blockchain in Asia and beyond.
Following the announcement, crypto enthusiasts rushed to exchanges to buy the OMG token. The spike in demand was followed by panic buying, which helped push prices up by nearly 20% within minutes.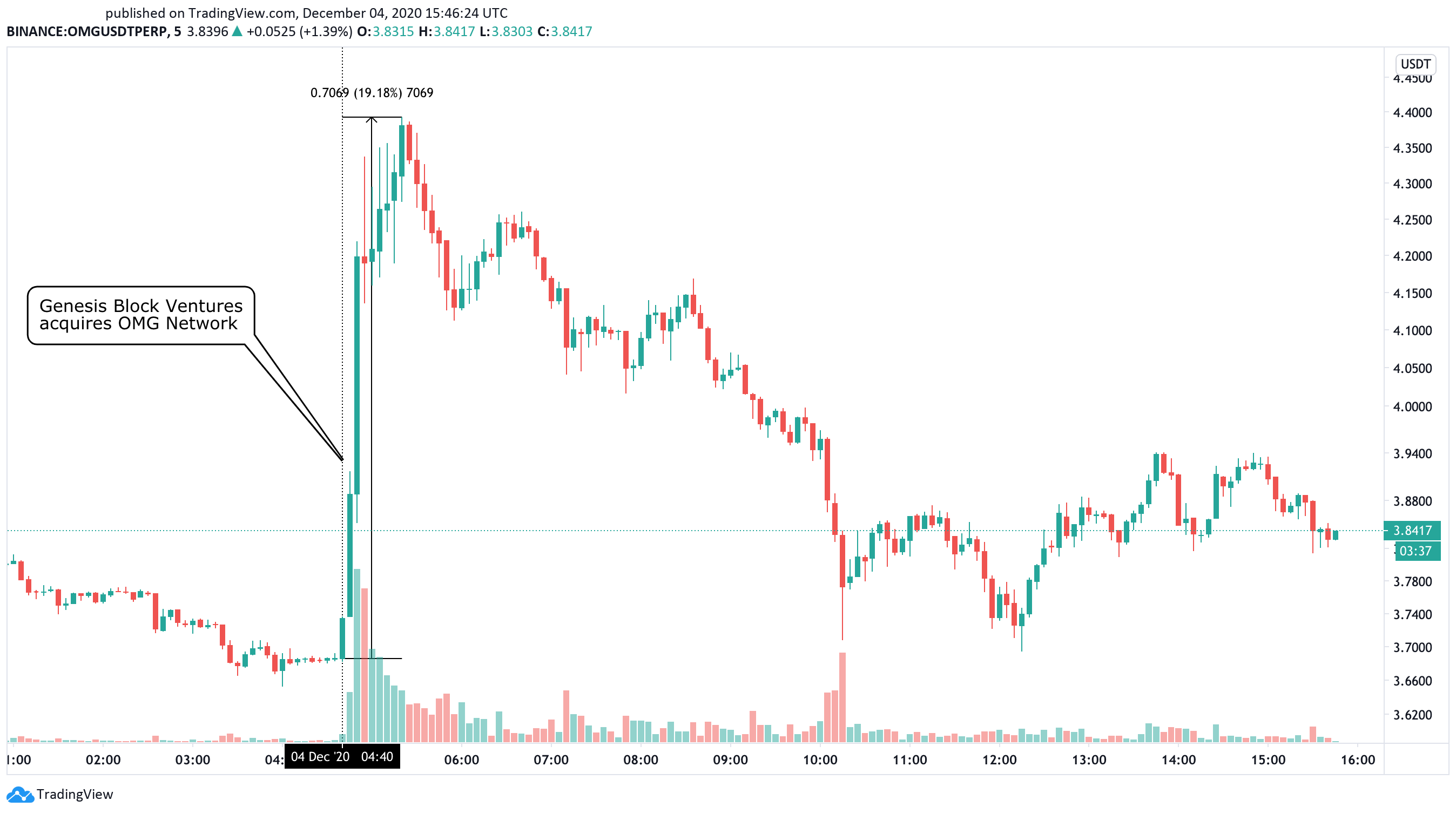 Alongside prices, OMG-related mentions on social media skyrocketed by more than 400%, while its hourly sentiment score surged from a low of 42 to 73, according to alternative data provider The TIE.
A Vicious "Pump and Dump"
The high levels of attention generated by the OMG acquisition were not a good sign for its short-term price action. Historical data shows that when the crowd pays increased attention to any given cryptocurrency because of an on-going bullish impulse, a steep decline occurs shortly after.
Such market behavior was precisely what happened with OMG Network, as the coin's price soon plummeted to its pre-announcement value. This event proved to be one of the most vicious "pumps and dumps" seen in the cryptocurrency market over the past few months, generating over $1 million in liquidations.
Now, OMG seems to be stuck between two significant hurdles. IntoTheBlock's "In/Out of the Money Around Price" (IOMAP) model reveals that more than 2,000 addresses had previously purchased over 6.5 million OMG around $3.80. This massive supply barrier is serving as resistance and will likely impede prices from recovering.

On the flip side, the IOMAP cohorts show that 10,000 addresses bought nearly 6 million OMG at an average price of $3.70. This interest area is currently acting as a stable support wall that may absorb any downward price action.
Only a daily candlestick close above or below the $3.70-$3.80 zone will determine where prices ahead headed next.
For more key market trends, subscribe to our YouTube channel and get weekly updates from our lead bitcoin analyst Nathan Batchelor.