ONT Token Price: New MOU Sees Two Month High For Ontology Network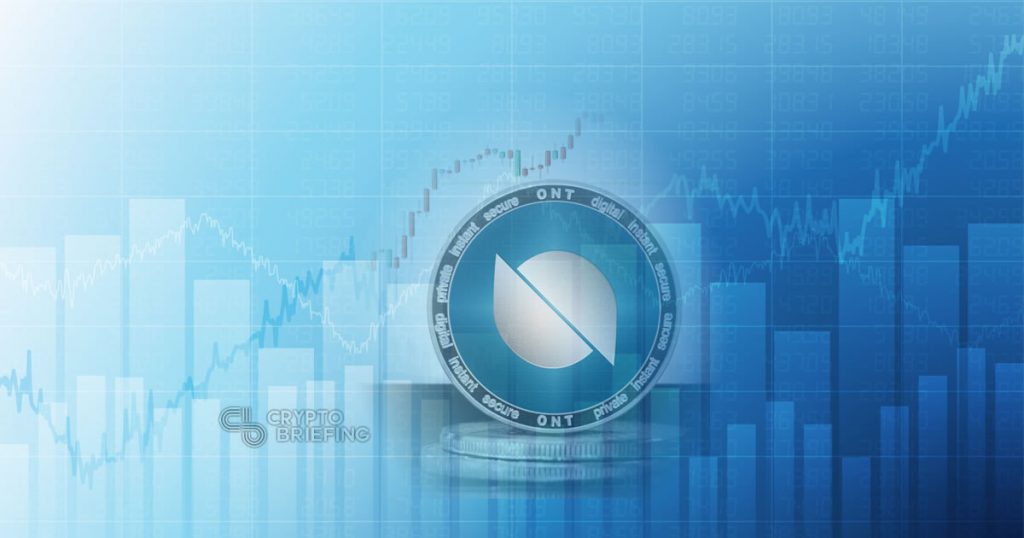 A new agreement for the Ontology Network that will hopefully provide an identity-verification solution has been received well by the market. The news has led the ONT token price to break through the $2 barrier; a two month high for its total value.
Ontology's core team said in an official blog post they had signed a memorandum of understanding (MOU) with Shufti Pro, an identity verification provider. The two projects working together to see if Ontology's blockchain can be leveraged to create an effective and regulatory compliant AML/KYC solution.
Announced earlier today at around 10:00 BST, the news has so far been well-received by the market. The ONT token price started the day at approximately $1.92 but spiked to above the $2 mark at the time the blog post was released. Individual tokens are trading at $2.05 at the time of writing, giving the coin a total value of $425m. The market cap is at its highest level since late July, more than two months ago.
As part of the MOU, the two companies will collaborate on creating a new product or service for identity verification; Ontology will also provide the expertise and guidance on blockchain technology. Both have said the entente has come out of similar understanding and ambition to provide a more accessible and secure identity verification service. "We have followed their [Ontology's] progress with interest for some time, and now is the right time to move forward," said Victor Fredung, CEO of Shufti Pro.
"The emergence of blockchain technology creates opportunities across to discover potential and promising solutions," said Andy Ji, CEO of Ontology. "Ontology is pleased to begin this journey with Shufti Pro, combining blockchain technology with identity verification services, providing a blockchain-based end-solution for KYC/AML services".
---
The Ontology Network
The Ontology network launched back in November 2017 to create secure blockchains that companies could use to safely store data and confidential information. Rather than one shared ledger, Ontology is a network of blockchains. Each ONT blockchain has a permission-feature that enables authorised parties to easily access a secure database, safe from tampering by external third parties.
Created by the tech company Onchain, the it was founded by Da Hong Fei and Erik Zhang, who also created the blockchain platform NEO. Rather than staging an ICO, ONT tokens were airdropped onto the NEO blockchain throughout February 2018.
Similar to NEO, Ontology has a two-tier token model. Following the mainnet launch in June, ONT tokens can be used to help in the governance of the network; whilst its 'gas token', ONG, is used to help power transactions fees that take place on the blockchain.
---
ONT Token Price
An MOU is not a full-fledged agreement. It might well be that nothing comes from the collaboration of Shufti Pro and Ontology. But as the ONT token price today shows, its a promising sign.
The philosophical field of Ontology covers the study of being and the question of existence itself. The network is introducing new features that will help protect and secure data and information held on its various blockchains. It is helping to bring itself into existence.
The author is invested in NEO, which is mentioned in this article.