Ontology Network And A "Free ICO"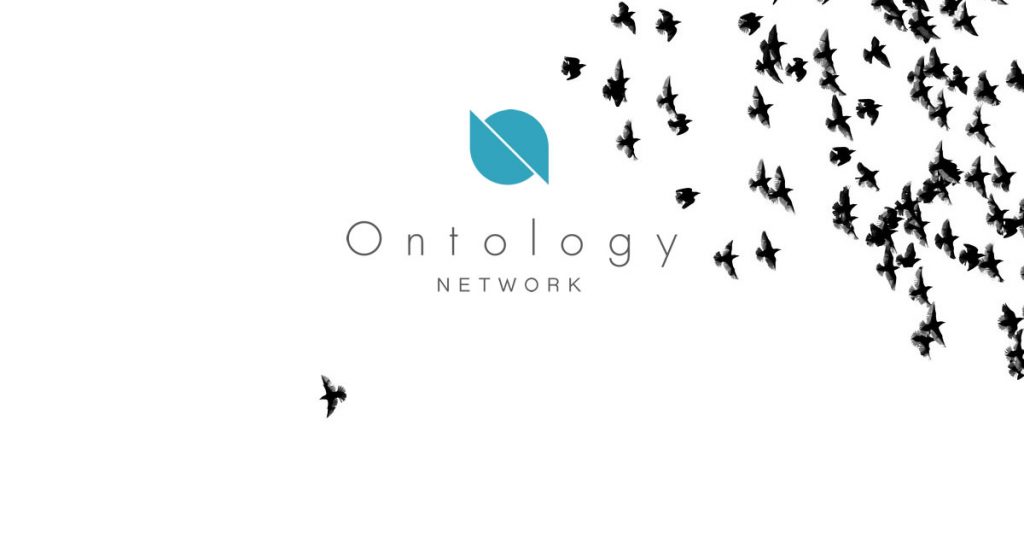 Let's discuss the Ontology Network (ON) project which, despite being extremely interesting, may have slipped through the cracks and missed significant attention due to lack of a conventional ICO.
The vision of the NEO ecosystem, as we know, is the Smart Economy. Enabling business between any type of entity, whether individual or enterprise, requires trust. Blockchain projects gained popularity from their abilities to maintain privacy and anonymity; however those features serve as a tremendous impediment to businesses which rely on trust and identity. Privacy is really only one half of the prize that blockchain technologies offer, and trust is the other.
"Ontology Network is a decentralized trust ecosystem."
The proposed Ontology Network is a complex machine with many moving parts, so let's dive in by considering a scenario from the USA:
Obtaining a mortgage for purchase of a home is a tedious and brutal process. Financial documents must be collected from various sources, as are identification documents, even utility bills are used to strengthen confidence in identity. Part of the process includes an "appraisal" which can cost $300-500 and is often completed without an actual appraiser setting foot in the home… some might surmise that they merely drive by the property and take a picture to verify that it does indeed exist. A title search is performed to check that the seller does indeed legally own the property and title insurance is purchased to provide protection in the event the expensive title search is inaccurate. When all is said and done, the home buyer has spent ~$3000 for closing costs without any choice.
This example shows how identity and trust are necessary, while highlighting the weaknesses of centralized systems.
For our mortgage scenario, identity/trust is established between:
Individual
Financial lender
Property
Data (history of property)
The Ontology Network would manage, connect, and/or store the pieces that establish the identities and trust to allow this transaction to continue. This would include linking of blockchains to traditional centralized systems. Perhaps a mortgage in the future could become a fairly stress-free process. (Obviously we don't want it to become too easy…)
Not only is value gained through streamlined processes, but individuals would regain control over their data. They would have the power to release their data to a single business to enable a transaction. They could even decide to sell their own data and profit personally rather than large institutions.
This project is obviously large… massive even. Why do we think it could survive?
Ontology was launched by OnChain, a private company founded by DaHongFei and Erik Zhang who are the founders of NEO. One major goal of OnChain is to work with the Chinese government and businesses. By developing ON while receiving their advice, the developers can make decisions on the product to make it immediately useful and acceptable in the real world. This is key. Developing a product first, then trying to get it in shape for government and business, often results in failure.
Ontology celebrated its official launch on November 27th, 2017 in New York City. The launch included a large gathering of participants from the FinTech world. The team page, roadmap, and ecosystem will be released during Q1 2018. They also plan to launch the testnet with a bug bounty program during Q1 as well.
Ontology did not hold a standard ICO; in fact, they are not having one at all.
They use "Reward Events" where they simply airdrop tokens, for no cost, to individuals who have registered for their email system. A second round is planned for Q2 following launch of the Mainnet.
As with NEO, the two-token model will be employed. ONT (Ontology) is the governance token which allows holders to vote in major decisions. They plan for a total of one billion ONT tokens where all of them will be generated on the genesis block. This token will not be divisible; therefore the smallest unit is 1. The companion of ONT is the utility token, ONG (Ontology Gas), which is divisible into a billion parts. A total supply of ONG tokens will be generated over 22 years. Like NEO, token holders of ONT will receive passive income in the form of ONG tokens.
There is a community of NEO token holders who bought into NEO early. Due to the growth of NEO, they are now living well off the passive income generated in the form of NEO GAS tokens. Ontology could be the next chance to get into a strong token that produces passive income.
If you're looking for the chance to generate that kind of income, join all their communities and keep an eye on this project. Join every form of media communication they have to catch the future Reward Event.
Disclosure: We are invested in this project at $0 USD.