Ontology (ONT) Takes Flight On Interoperability Rumors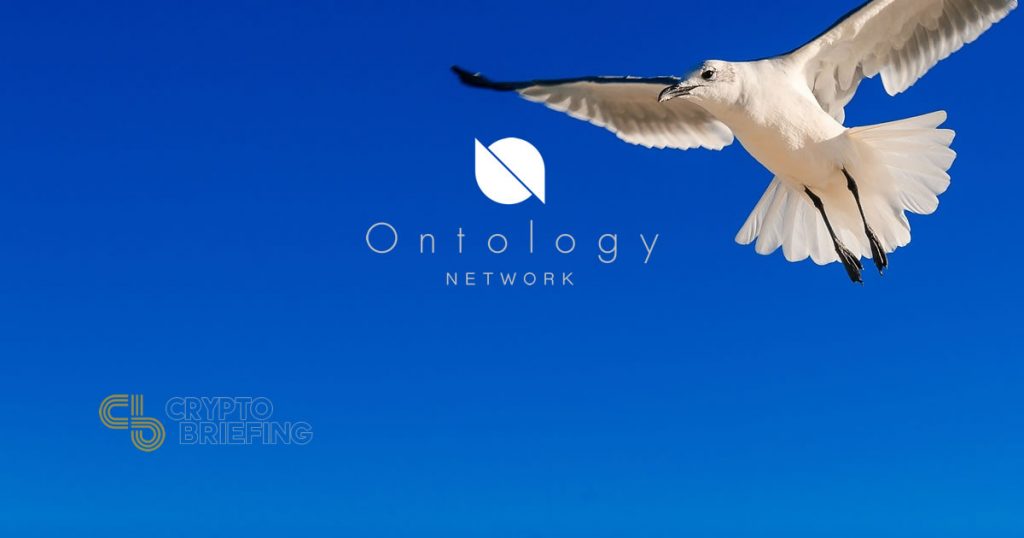 The value of Ontology (ONT) tokens has nearly doubled in the past 24 hours as rumours over a possible agreement with three other cryptocurrency tokens (Aion, Wanchain and ICON) have led to increasing investor interest. The testnet and roadmap are also considered to be imminent.
The price of ONT has risen from $1.56 on Monday afternoon to $2.16 as of 18:00 GMT: a 37% rise and a $145m increase in the coin's market cap.
Owned by the Chinese developer Onchain, Ontology is a public platform for companies to integrate blockchain technology into their businesses. Designed to be adaptable in a range of sectors, the platform has focused on providing verification and authentication in areas such as ownership and identity.
ONT tokens, which began trading in early March, were unusual in that they were not subject to a public ICO. Instead, 20m ONT tokens were airdropped to the NEO community. Like NEO, ONT token holders accumulate their own version of Gas, ONG. Although separate entities, the CEO of Onchain, Da Hongfei, is also the one of the founders of NEO.
Today's price rise coincides with speculation that Ontology might be looking at interoperability with four cryptocurrencies: ICON (ICX), Aion (AION), Kyber Network (KNC) and Wanchain (WAN).
At the Global Blockchain Summit Forum, held in the Chinese city of Hangzhou, Ontology's founder and chief architect, Jun Li, was part of a panel with the leaders of the other cryptocurrencies to discuss interoperability between blockchains.
The other four cryptocurrencies are the constituent members of the Blockchain Interoperability Alliance, which pools resources to research and provide greater interconnectivity between otherwise isolated blockchain networks.
A blog post announcing the formation of the Alliance in December of last year, argued that interoperability would enable greater scalability and adoption into the mainstream.
As well as for cross-chain operability, Li also expressed support for "cross-industry compatibility".
"Even more so than the need for cross-chain technology is the need for cross-industry compatibility": Li Jun, Founder of Ontology, speaking on a panel at the 2018 Global Blockchain Summit Forum in Hangzhou. $ONT pic.twitter.com/5jNe0Bf3Dk

— Ontology (@OntologyNetwork) March 26, 2018
Considering the diverse spheres of influence and competence included as part of the Alliance, this could be interpreted as support for joining a group which collaborates and complements one another's projects.
The potential advantages which could mean greater usage and effectiveness for the ONT blockchain, which could therefore be behind the recent surge in the value of ONT tokens.