Is Optimism About to Drop a Token on Ethereum?
The network has said its next chapter will be driven by "community ownership and governance."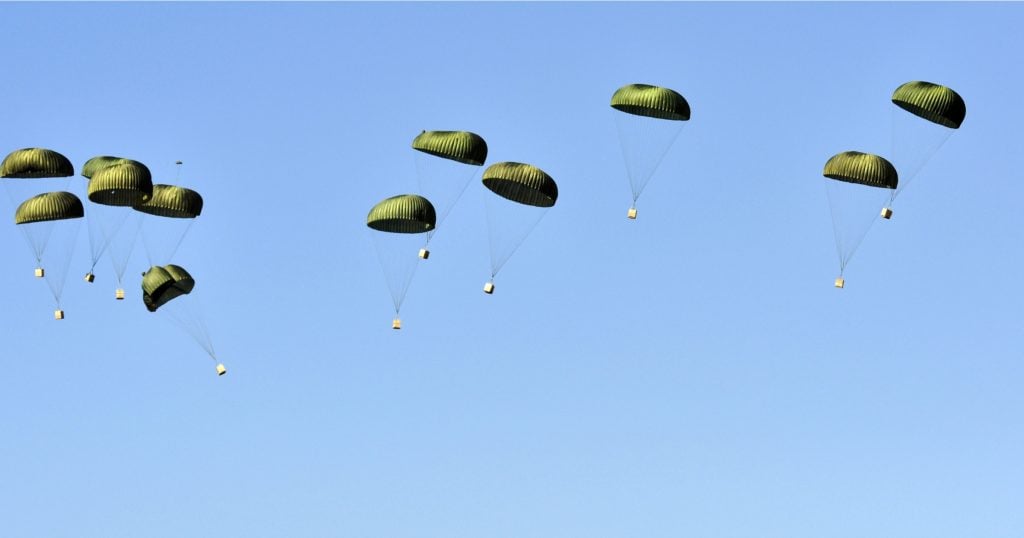 Key Takeaways
The Optimism team has laid out plans for "A New Chapter" in the network's progression.
The Layer 2 solution has confirmed a move toward "community ownership and governance," hinting that it may soon issue a token.
Coinbase has also created a page for an Optimism token, leading to further speculation.
Optimism has released a new blog post suggesting it will implement a system of "community ownership and governance." This, combined with a token listing page on Coinbase, has led onlookers to believe the Layer 2 solution is gearing up to launch an Optimism token.
Optimism Teases Token
Optimism could be the next Ethereum Layer 2 project to launch a token.
In a Tuesday Mirror post, the Optimism team laid out plans for what it calls "A New Chapter" in the network's progression.
After covering several significant milestones in the network's history, such as its launch, EVM equivalence upgrade, and mainnet deployment, the post concluded by highlighting Optimism's plans for the future.
"We're nearing the end of a chapter and the beginning of the next—one driven by community ownership and governance," the post read, implying that Optimism is gearing up to decentralize through launching an Optimism token.
Moving toward community ownership and governance is a popular move for Web3 networks and protocols. DeFi projects frequently issue tokens to adopt governance structures. Popular methods include distributing tokens through liquidity farming initiatives, selling them in initial DEX offerings, or airdropping them to early users.
In the case of Optimism, it could potentially distribute tokens to users of the network's DeFi protocols, as Polygon did during its liquidity mining program in early 2021. However, many Optimism users are instead hoping for a token airdrop to early users, similar to how the Ethereum Name Service distributed its governance token to those who had purchased ENS names before the token launch.
Additional evidence for an upcoming Optimism token has surfaced via Coinbase. The Twitter user Tree of Alpha pointed out a page that appears to show an Optimism token on the exchange's website, although it does not yet appear in search results.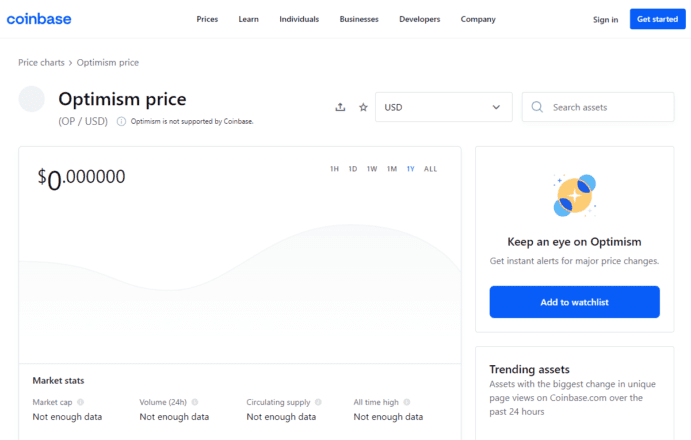 While it's unknown why an Optimism token page is already live on Coinbase, it's possible the exchange created the page early as it did for the March launch of Bored Ape Yacht Club's ApeCoin. Shortly after Tree of Life's post, the crypto personality and UpOnly podcast co-host Cobie also posted screenshots of Coinbase's Optimism token page. "Is the Optimism token launch upon us?" he wrote.

Optimism is one of several Optimistic Rollups working to scale Ethereum. The network offers users vastly reduced gas fees while preserving much of Ethereum mainnet's security. Optimism currently hosts $590 million in total value locked across its DeFi protocols, according to data from L2BEAT.
While an Optimism token is not yet confirmed, current signs indicate an imminent launch. Whether the tokens will be airdropped to early users or distributed through some other means is still unclear.
Disclosure: At the time of writing this piece, the author owned ETH and several other cryptocurrencies.