Paragon Becomes 18th Largest Crypto By Market Cap: Are We High?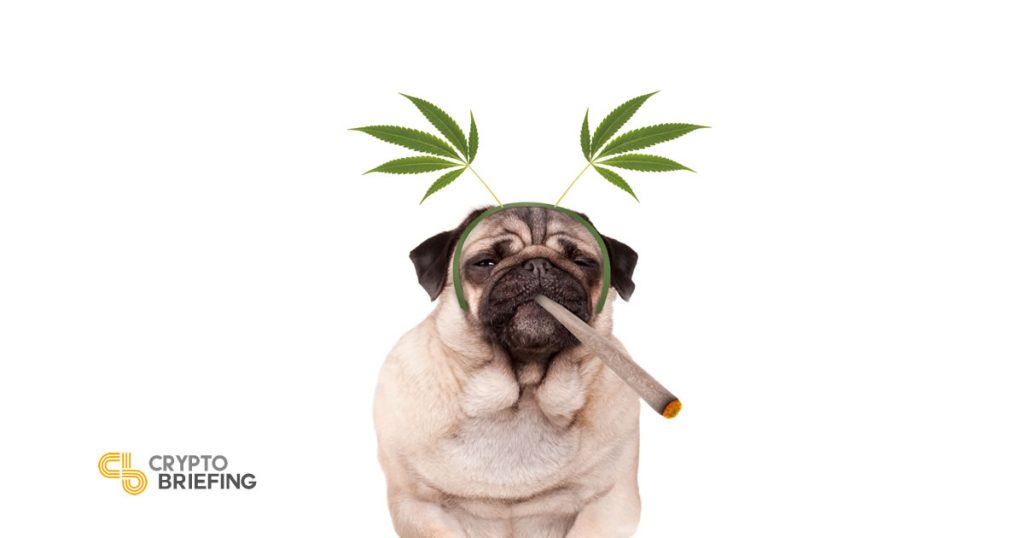 In a dramatic turnaround for one of 2017's most egregious ICO projects, ParagonCoin (PRG) – recently fined $250k by the SEC for selling an unregistered security, and ordered to repay its investors – has cracked the top 20 cryptocurrencies by market capitalization and is now worth over half a billion dollars.
Funny. We don't remember anybody urinating on our rug last night. Or any trips to White Castle.
As noted by Crypto Briefing as recently as this week, the list is much easier to manipulate than it should be. Paragon's extraordinary rise was based on a volume of just $28,127 – and a price of $8.10, which represents a gain in value of 6,983% – hardly seen since the good old days.
Whether Paragon, which was headed by a celebrity model and promoted by a rapper, has any real claim to a $534,221,558 market cap is dubious.
Paragon is using its remaining ICO funds to rent out "ParagonSpace" a network of startup accelerators and incubators for the legal Cannabis industry. The first office space is "right where you want it to be," the company says in its website, "In the shadow of the Netflix building and just off Sunset Boulevard. " While it's not clear why this requires a token model someone, clearly, considered it a worthwhile investment
According to Wikipedia, the statistics are updated every 5 minutes. "Market capitalization is calculated by multiplying price by total supply. Prices are calculated by averaging the prices at the major exchanges weighted by volume."
Perhaps CoinMarketCap's New Year's Resolution could be to create a metric for measuring crypto value that couldn't be cracked by a second-grader.
The author is invested in digital assets, but none mentioned here.