ParaSwap Founder Embroiled in Controversial Exchange
A Twitter user has released screenshots of private communications with ParaSwap founder Mounir Benchemled.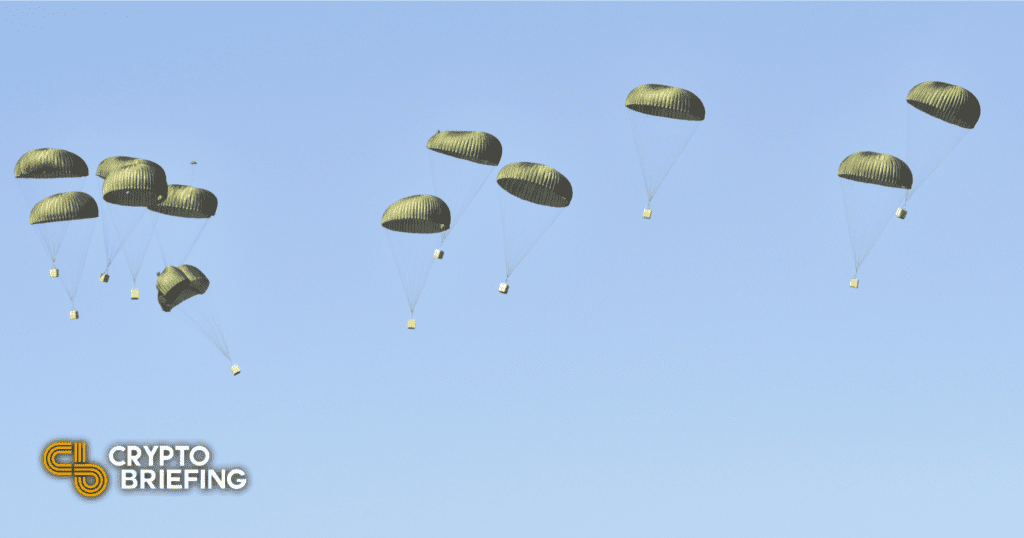 Key Takeaways
A controversial exchange between ParaSwap founder Mounir Benchemled and Twitter user basedkarbon has been publicly shared.
Crypto Briefing was able to get in touch with Benchemled, who commented on a number of subjects.
He told us about aspects of the PSP airdrop he would have liked to have been different.
A controversial exchange between the founder of ParaSwap, Mounir Benchemled, and Twitter user going by the handle basedkarbon has been making the rounds over the last day.
Biting Conversation
Amidst an over 80% drop in price following the controversial airdrop of its PSP token, there is now more trouble in the ParaSwap community.
On Jan. 4, Twitter user basedcarbon shared screenshots of conversations between themselves and ParaSwap founder Mounir Benhemled. They appear to be screenshots of private telegram messages between the two.
In December, Benchemled reached out to basedkarbon to respond to alleged criticisms basedkarbon had levied against ParaSwap regarding its airdrop. Benchemled asked why they were "doing a campaign against" ParaSwap and "making big accusations and FUD." Basedkarbon responded claiming that he was conducting neither a campaign nor spreading FUD, going on to tell Benchemled that "You burned your entire community and all your goodwill after spending weeks hyping an airdrop." He did, however, add that he used to be a big fan of the ParaSwap project.
Two days later, basedkarbon published a tweet calling ParaSwap "garbage" and writing that "the team is cluelessly autistic."
On Jan. 4, basedkarbon tweeted a response to ParaSwap, taking a jab at the majorly negative price action of PSP since its airdrop and captioning a PSP price chart with "The 3 month chart they don't want you to see." To this, both ParaSwap's Twitter account and Benchemled responded, writing that basedkarbon behaved "with extreme bad faith and very limited IQ."
Basedkarbon published more private messages between themselves and Benchemled, in which both made references to earlier jabs or comments made by the other. Benchemled said, "You think you're funny, don't you…" to which basedkarbon responded, "No. I don't spend much time thinking because I'm low IQ." Then Benchemled told him that "I'd to [sic] talk to you face to face and see how's [sic] autistic."
ParaSwap Founder's Response
Benchemled responded to Crypto Briefing's request for comment on the release of the private messages between him and basedkarbon.
Specifically in regard to the use of the term "autistic," and he expressed regret, though he pointed out that it was basedkarbon who first used the term as an insult. "It is not my type to insult people," he said. "I used his language and I shouldn't because our community wasn't happy to see this."
The ParaSwap founder said he had reached out to basedkarbon in the first place to seek clarification as to why they were fixated on ParaSwap and its issues:
"I naively reached out in Dec to try to understand his motivations and explain what happened, my intention was just to explain and correct a lot of mistakes and misinformation. It turns that he wasn't listening at all, he kept insulting me and even tweeted that I reached and our project is dying…"
Benchemled reflected on the fallout from the airdrop of the PSP token:
"We made mistakes and we apologized many times, the rules were too harsh. There is a community discussion her to potentially [sic] correct this but we have no control, the DAO has the final word now."
He also admitted he would have done things differently:
"Many users were upset and it's legitimate because our filters were too harsh. I'd lower or remove the Polygon MATIC balance that exclude a lot of users that brought a lot of value, I think that was the hardest rule."
As for the major drop in the price of the PSP token, Benchemled attributed it to market dynamics: "It's due to the market, most DeFi tokens has [sic] very similar price actions. We unfortunately have no control over this."
Disclosure: At the time of writing, the author of this piece owned ETH and several other cryptocurrencies.