PayPal Will Extend Crypto Services to Venmo and U.K.
Wider support for cryptocurrency will arrive in the coming months.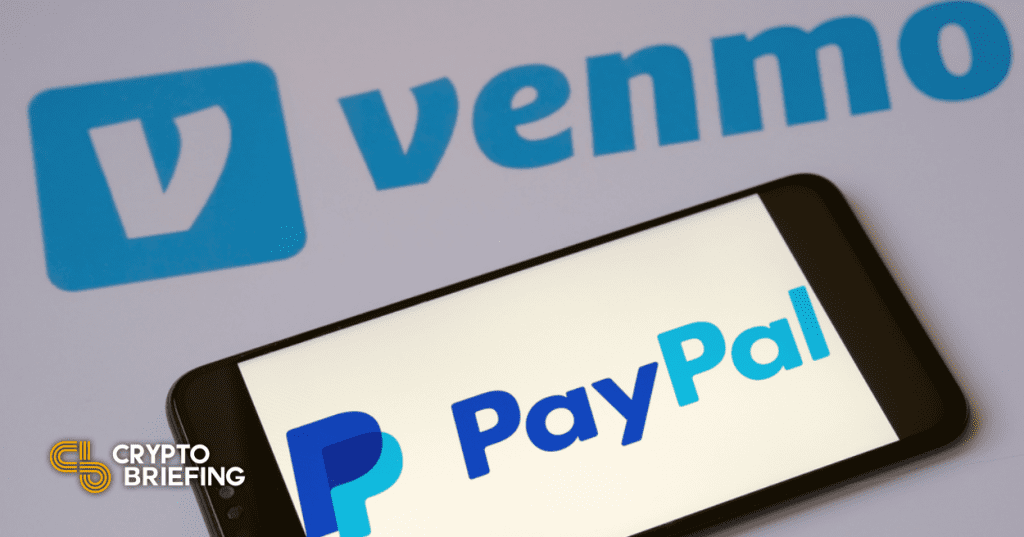 Key Takeaways
PayPal will reportedly extend its crypto features to the U.K. and its subsidiary app Venmo in the near future.
The news appears to be sourced from PayPal's investor day conference, which took place today.
PayPal launched crypto buying and selling last October.
PayPal is expected to extend crypto buying and selling to the United Kingdom and Venmo users in the coming months.
Crypto for the U.K. and Venmo
On Twitter, Tribeca Trade Group CEO Christian Fromhertz cited various statements from PayPal executives that appear to be sourced from the firm's investor day, a virtual conference that ran today.
Statements from PayPal executive Darell Esch suggest an expansion of crypto services. According to Esch, PayPal will extend crypto buying and selling features to U.K. users in the coming months.
Esch also suggested that PayPal will add cryptocurrency to its subsidiary service, Venmo, in the first half of 2021. It will then expand Venmo internationally within five years and offer Venmo profiles to small businesses.
Additionally, statements from PayPal CFO John Rainey suggest frequent use of the firm's crypto features. Rainey stated that 50% of crypto customers check the PayPal app on a daily basis.
PayPal's Crypto Plans
Coindesk has corroborated the news. The crypto news site additionally quoted PayPal executive vice president Jonathan Auerbach, who says that the firm aims to "shape the role of cryptocurrencies and CBDCs in consumer payments, commerce and financial services" via its current crypto services.
It is not clear what those plans entail in practice, but Auerbach's statement makes it clear that the firm has a wide range of plans.
PayPal initially introduced crypto buying and selling features in October 2020. The service has seen high demand, with a daily volume of $242 million in January. Today's news will undoubtedly attract even more investors.
At the time of writing this author held less than $75 of Bitcoin, Ethereum, and altcoins.