Perpetual Protocol Launches $47M Fund to Boost DeFi Derivatives
Perpetual will swap tokens with dHedge, Charm, Lemma Finance to strengthen its DeFi relationships.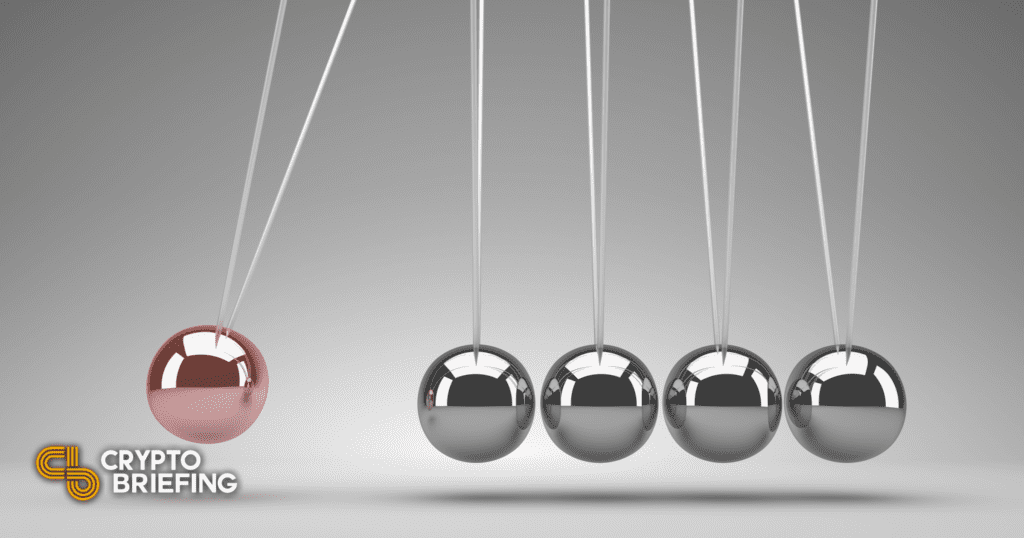 Decentralized derivatives platform Perpetual Protocol has launched a new ecosystem fund based on token swaps.
Perpetual Unveils Ecosystem Fund
Perpetual Protocol, a virtual automated market maker for trading on-chain derivatives, has agreed to a partnership with three protocols to boost its ecosystem.
The team took to Twitter Monday to announce that it would enable token swaps with projects that integrate with or build on top of the protocol. It has set aside a fund of 3 million PERP tokens, worth about $47.67 million at the time of writing.
Perpetual will initially enable integrations with Charm, dHEDGE, and Lemma Finance. By mutually holding tokens, the project said it hopes to establish "tighter relationships with its DeFi partners."
📣 Introducing the Perpetual Ecosystem Fund!​

❝If you want to go fast, go alone. If you want to go far, go together.❞

This fund is backed by 3 million $PERP and we will do token swaps with projects that integrate with or build on top of the protocol. https://t.co/9tvMm4JsHR pic.twitter.com/l5ZUj27q59

— Perpetual Protocol | We're hiring! (@perpprotocol) August 9, 2021
As of Aug. 9, 2021, Perpetual's daily trading volume stands at $100 million for its trading products.
Speaking of the fund, Perpetual Protocol co-founder Yenwen Feng said:
"The integration with Charm, dHEDGE, and Lemma will lead to new functionalities meaning improved perpetual trading experience for all its users and better access to derivatives trading, as well as empower more users to access DeFi applications."
The three DeFi projects are hoping to increase accessibility and enhance their user experience for traders.
Charm Finance, an automatic liquidity manager for Uniswap V3, will create USDC liquidity vaults for Perpetual's liquidity providers. According to the team, the collaboration will lower the barrier to becoming a perpetual contract maker by allowing USDC deposits with Charm Finance.
The integration with decentralized asset management protocol dHEDGE will let on-chain fund managers access Perpetual's V2, called Curie, that launched on Arbitrum in June.
Finally, the arbitrage trading protocol Lemma Finance will build on the platform. The project is aiming to leverage the price differences between spot and derivatives markets to build capital-efficient markets for the protocol's users.
Perpetual Protocol is a relatively new DeFi entrant but has recently enjoyed significant growth; its native token, PERP, is up 72% in the last two weeks.