The Philippines Is Suddenly A Crypto Friendly Country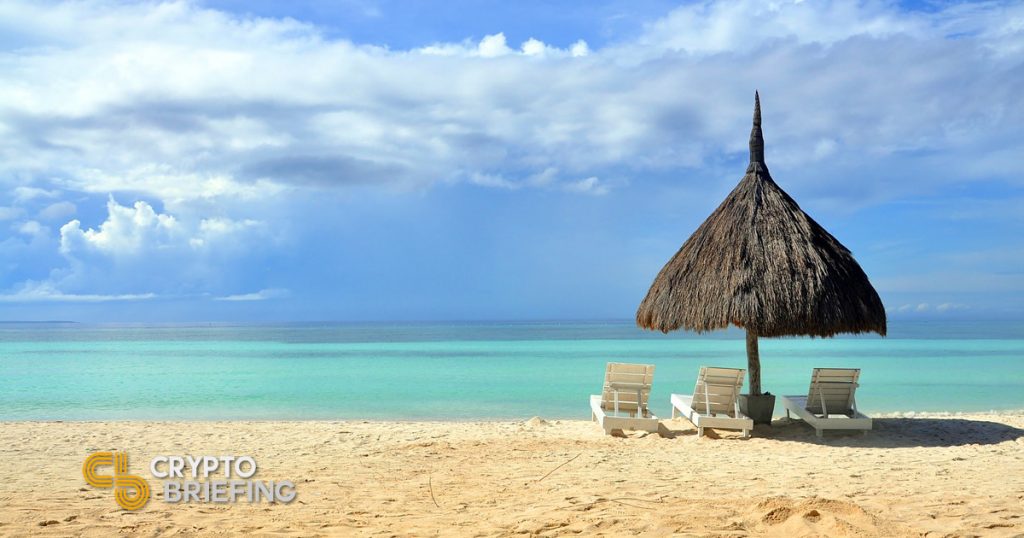 The Philippines wants to become a crypto friendly country, and is busy turning a northern province into an Asian version of Crypto Valley: and its efforts may have worked as it prepares to welcome its first batch of crypto-companies.
Announced on Wednesday, regulators responsible for the Cagayan Special Economic Zone said they are about to issue licenses for ten crypto companies from around the Asian region to operate legally.
Licensed companies will be allowed to operate freely in the specially designated economic zone, which spans 7,000 hectares: according to regulators, this means that they will be allowed to set up crypto-mining operations as well as host ICOs.
For companies to be issued a license to operate in Cagayan Province they have to pledge to invest at least $1m over two years into the area and be prepared to pay up to $100,000 in licensing fees.
Although authorities will permit crypto-to-crypto, or 'pure', exchanges in the economic zone, services that can convert fiat into cryptocurrency will continue to be prohibited.
Speaking to Reuters, the head of the Cagayan Economic Zone Authority (CEZA), Raul Lambino said:
"We are about to licence 10 platforms for cryptocurrency exchange. They are Japanese, Hong Kong, Malaysians, Koreans…They can go into cryptocurrency mining, initial coin offerings, or they can go into exchange."
Can Cagayan Province Become a Crypto 'Safe Space?
Since its creation back in 1995, the Cagayan Special Economic Zone, situated on the north-east tip of the Filipino archipelago, has won itself a reputation as a major centre for trans-Pacific shipping as well as a hub for offshore gambling.
Following severe restrictions on its gambling-licensing powers last year, CEZA – a state-owned corporation – has since attempted to broaden its purview with plans that include the creation of an eco-tourism park as well as strong transport links, with a renovated port and airport, to make it a suitable destination for international businesses.
Although Singapore and Hong Kong, two cities that are already attracting substantial cryptocurrency business, are just a short hop across the South China Sea, Cagayan's authorities are banking that friendly regulation will poach at least some of the region's crypto market.
This has already been met with some success as back in February, CEZA signed a Memorandum of Understanding (MOU) with China's Sinosun Subic Bay Holdings Corp that will help develop the port of Santa Ana into a fintech city for the special economic zone.
In March, Sinosun signed an agreement with a Chinese energy company which plans to construct a 20-megawatt power plant in the zone.
Although this is enough electricity for 13,000 homes, according to local media, Sinosun plans to use the energy to power 50,000 mining rigs that it wants to have up and running within several months.
The Perfect Opportunity to Become a Crypto Friendly Country
As the community continues to look over its shoulder for the spectre of prohibition, countries like the Philippines have begun to set themselves up as cryptocurrency 'safe spaces'.
Back in January, Commissioner Emilio Aquino from the Philippines Securities and Exchange Commission (SEC) told reporters at a press briefing that the country had no plans to ban ICOs.
Although the country's central bank, the Bangko Sentral ng Pilipinas (BSP), had issued a warning over the investment risks for cryptocurrency at the end of the year, it was also one of the first financial authorities to issue a formal regulatory framework for digital currency exchanges in February of last year.
A couple of weeks ago, the BSP's Deputy Governor, Chuchi Fonacier, said in a press conference that the bank was planning to review applications for 29 companies that would enable them to trade cryptocurrencies in the Philippines, as reported by local media.
Considering its close proximity to the China mainland as well as South Korea and Singapore, the Cagayan Special Economic Zone could become an ideal place for cryptocurrency businesses to set up shop.
The fact that Chinese businesses have already begun to invest in the area suggests that whilst the PRC's regulatory stance on cryptocurrency remains disconcertingly vague, Cagayan could become a safe bet for companies to establish large mining rigs as well as exchange cryptocurrency or host ICOs, something currently prohibited in China itself.
Uncertainty kills investment and whilst larger economies, like China or the US, continue to deliberate and discuss the future of digital currency, smaller economies are seeing an opportunity to quickly capitalise and attract an industry sector that some predict will be worth $1trn. by the end of this year.
Following the signing of the MOU with Sinosun, the (almost) aptly-named Lambio told reporters he had plans to turn Cagayan into Asia's "Silicon Valley"; whilst there may already be one 'Crypto Valley' operating out of the Swiss-town of Zug, the Philippines is laying the foundations for an Asian version based in its special economic zone.
With over a hundred miles of uninterrupted coastline packed with white sandy beaches and drenched in the tropical sun: it might not be that much of a hard sell…