Pillar Crypto Wallet Debuts Alongside Rap Anthem: Inspiring Or Irrelevant?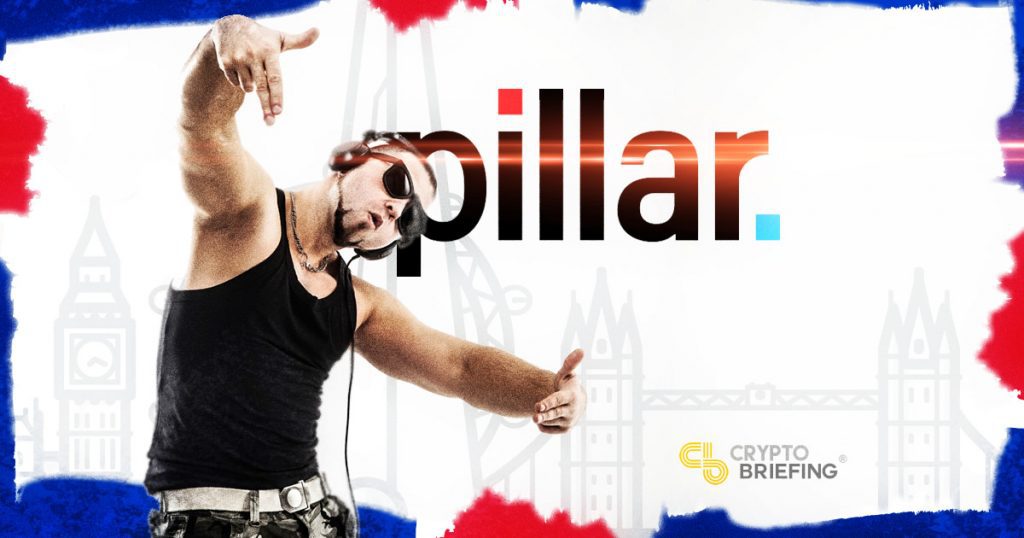 The Pillar Project, a blockchain centered initiative to provide an all-in-one solution for digital asset management, has announced the official launch of its main offering. The Pillar Wallet provides users with a beginner-friendly storage interface with support for Ethereum, all ERC20 tokens, and all ERC721 non-fungible tokens such as Crypto Kitties or other gaming assets.
For ease of use and accessibility, the app blends features of a social media application with a cryptocurrency storage device. According to the project's press release, Pillar's service will be the first to offer a number of unique features such as:
Customized usernames: Similar to the Cashtag feature on CashApp, users can create unique usernames tied to their blockchain address to simplify transactions, as opposed to complicated alphanumeric addresses.
Private chat: Users have an in-app messenger service that is 100% encrypted and can interact directly with any individual or business on the platform.
24/7 support: Pillar offers a dedicated and supportive customer service team within the app, available for all users 24/7.
Address book: Users network and build their address book with new contacts without having to manually enter recipients' details each time they transact, minimizing the risk of costly errors.
The Pillar team is definitely not lacking in enthusiasm for their project, and they have quirky way of showing it. To kick off its announcement, the Pillar Project released a rap song featuring Inverse K via YouTube, which is meant to serve as an anthem for cryptocurrency holders who are tired of relying on untrustworthy companies, banks, or institutions to house their funds, identities and private information.
The hookline of the song exemplifies its 'fight the power' mentality, and goes as follows:
"Our data's trapped so we're takin' it back and blockchain'll make this game a pain'a the past, cause only those we choose will be able to access with passes that automatically protect our assets."
The intent was likely sincere, and aimed at relating to and inspiring crypto enthusiasts, though it released to mixed reviews in the comments. Though not a major setback, the rap video was probably not the wisest use of marketing money, as studio time, production costs and video editing fees for a video of that quality probably wasn't budget friendly.
Furthermore, the whole attempt begs the question, "who asked for this" ? It's difficult to recall any recent instance in which either a regulator, a lawmaker, or even a famous crypto YouTube personality thought that what the space needed to really ramp up mass adoption was a crypto-themed a rap song.
In fact, it's hard to remember blockchain rap ever being part of the mass adoption roadmap.
On the other hand, if the purpose of the rap video was to get people talking about the Pillar Wallet, well, here we are.
In any case, the project's boldness, both in aim and in marketing strategy, shows that Pillar is onboard with what decentralized tech is all about: personal sovereignty over one's private info, funds, and identity.
---
The author is invested in digital assets, but none mentioned in this article.