Polygon Launches $40M Liquidity Mining Program with Aave
One of Ethereum's principal scaling solutions is offering big rewards for liquidity providers in collaboration with Aave.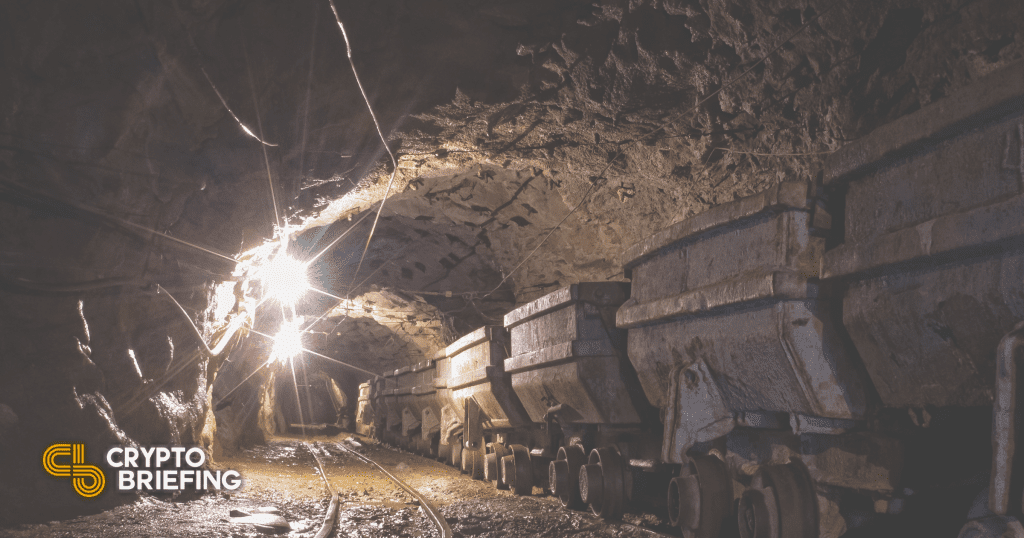 Key Takeaways
Polygon is offering $40 million in rewards to lenders and borrowers on Aave's Polygon market.
Aave recently launched on Polygon as the race to scale Ethereum intensifies.
Polygon is one of Ethereum's leading scaling solutions. Alongside Aave, it's aiming to prepare DeFi for mass adoption.
Polygon is launching a liquidity mining program with hopes of attracting liquidity to its network.
Polygon Rewards Liquidity Miners
Polygon, one of Ethereum's most vital scaling solutions, is launching a liquidity mining program with Aave.
The team behind the protocol has allocated $40 million in rewards for lenders and borrowers, the bulk of which is made up of 1% of the total MATIC supply. Users will be able to earn rewards by depositing and borrowing assets on Aave's Polygon market.
Aave launched on Polygon last month as part of a wider plan to make DeFi on Ethereum more scalable (it will also join several other sidechains, as per its announcement of the move).
Stani Kulechov, the founder of Aave, commented on Polygon's role in making DeFi more accessible. In a press release, he said:
"DeFi was intended to create a sustainable and more inclusive alternative to traditional finance. If DeFi is great but only limited to portfolios of five figures and up, DeFi will be falling short of its mission to finance for everyone. Polygon enables this and makes DeFi accessible to a wider audience globally."
Sandeep Nailwal, co-founder and COO at Polygon, added that he was "excited to see Polygon and Aave's strong communities united by the shared values of supporting the Ethereum Ecosystem and open-source development."
Polygon and Aave are in close collaboration with one another as part of a campaign called #DeFiforAll, which is aiming to show that decentralized finance can be used by anyone regardless of the size of their portfolio.
Today's DeFi ecosystem largely runs on top of Ethereum, which is widely known for its extortionate gas fees. Using protocols like Aave on Ethereum mainnet can cost hundreds of dollars due to the number of complex interactions with smart contracts.
The MATIC rewards for the liquidity mining program will be distributed in two phases: Polygon will pay out 0.5% of the total supply from today until Jun. 14, and another 0.5% between Jun. 14 and Apr. 13, 2022.
The supported markets are AAVE, DAI, ETH, MATIC, USDC, USDT, and WBTC.
Additional rewards will come from the Polygon-built decentralized exchanges Quickswap and ComethSwap.
The Race to Scale Ethereum
Polygon uses the Plasma framework with its own Proof-of-Stake consensus algorithm to run transactions at a higher speed and lower cost than the Ethereum base chain. While it currently operates its own network that it refers to as Matic Plasma, it will also add ZK-Rollups, Optimistic Rollups, and Validum Chains in the future.
Polygon is not Ethereum's only scaling solution. Other key projects include Optimism, which will leverage Optimistic Rollups for protocols like Synthetix and Uniswap, and zkSync, which yesterday announced a "breakthrough in L2 scaling" called zkPorter.
While Optimism is yet to launch on mainnet, Polygon is already used by many key Ethereum projects, including Decentraland, Polymarket, and Neon District.
By launching the liquidity mining program, Polygon hopes to attract a healthy liquidity level onto its network. Since Aave launched on Polygon, it's received just under $87 million. Aave now holds over $6 billion in total value locked.
Polygon's MATIC token, meanwhile, has soared in recent months. It's up over 2,000% year-to-date.
Disclosure: At the time of writing, the author of this feature owned ETH, AAVE, SNX, and MATIC. They also had exposure to UNI in a cryptocurrency index.