Polygon Users Overtake Ethereum Amid Crypto Gaming Mania 
The number of daily active addresses on Polygon has surpassed Ethereum.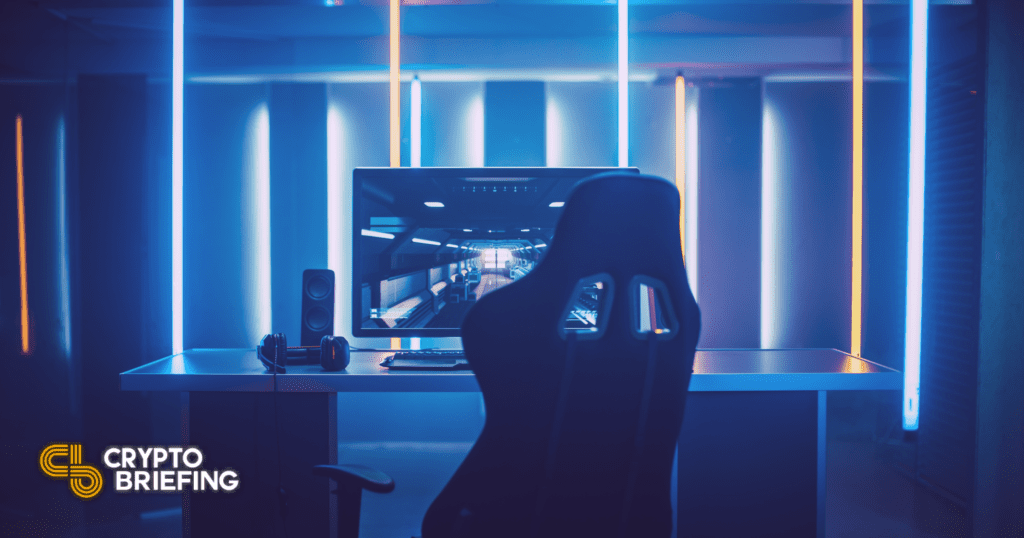 Key Takeaways
Polygon has overtaken Ethereum in active addresses for the first time.
Many of the new users seem to be interacting with the Polygon network through the mobile gaming app Arc8.
Arc8 has amassed over 250,000 active users since it's launch in mid-September.
Daily active addresses on Polygon have overtaken Ethereum after a surge in users from the upcoming mobile gaming app Arc8.
Polygon Users Hit All-time High
The number of Polygon users is soaring.
In a sprint of parabolic growth, the number of daily active addresses on the Ethereum sidechain has increased by over 157% since Sep. 19.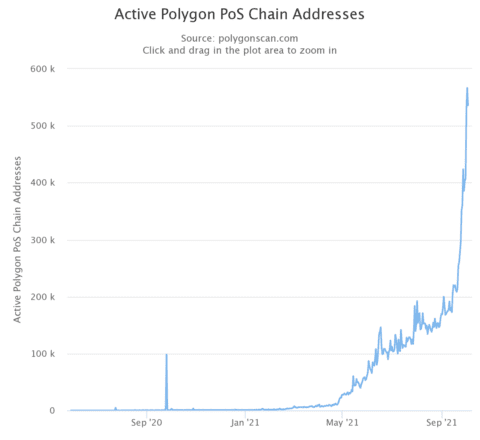 According to on-chain analytics from PolygonScan, there are currently 531,831 addresses transacting on the network. Comparatively, Ethereum registered 472,079 active addresses at the last count on Oct. 3.
While the number of people interacting with the Ethereum network has stayed relatively consistent over the last few weeks, Polygon has almost tripled its active users. Many of these new users seem to be interacting through an upcoming mobile gaming app called Arc8.
Developed by GAMEE, a subsidiary of Animoca Brands, Arc8 promises to combine e-sports and crypto gaming, allowing users to play competitive games against other players and win GMEE tokens. GAMEE has also partnered with Polygon Studios to help launch its GMEE token and the Arc8 platform. Launched in July, Polygon Studios is an arm of Polygon that focuses on bringing more gaming and NFT development to the network.
In the lead-up to Arc8's launch, users can download the app on their smartphones and start "mining" GMEE tokens. The more people a user successfully refers to the app, the quicker they earn mining rewards, which are capped at 50 GMEE tokens per user. Users can also play a teaser game called Pixel Mining, where they can compete with other players to win additional tokens.
The GMEE token mining activity appears to be responsible for a large part of the increased activity on Polygon. The Arc8 app started gaining thousands of users per day around Sept. 19, the same time the uptick of active addresses on Polygon started.

According to data from DappRadar, Arc8 had 257,000 active users over the last 24 hours, making it the biggest app on Polygon. It is also the third most-played blockchain game after Splinterlands and Alien Worlds.
This summer, blockchain gaming entered the mainstream through the play-to-earn hit Axie Infinity. By allowing gamers to earn tokens through playing the game, Axie Infinity has amassed hundreds of thousands of daily active users and a $29.9 billion valuation, making the game's creator Sky Mavis the 5th biggest video game company globally.
With the market for other blockchain games wide open, gaming platforms like Arc8 will be hoping to emulate the success of Axie Infinity in its own play-to-earn games.
Disclaimer: At the time of writing this feature, the author owned BTC, ETH, and several other cryptocurrencies.