Power Ledger Successfully Demos P2P Energy Trading In Japan
The platform will facilitate energy trading for solar power producers.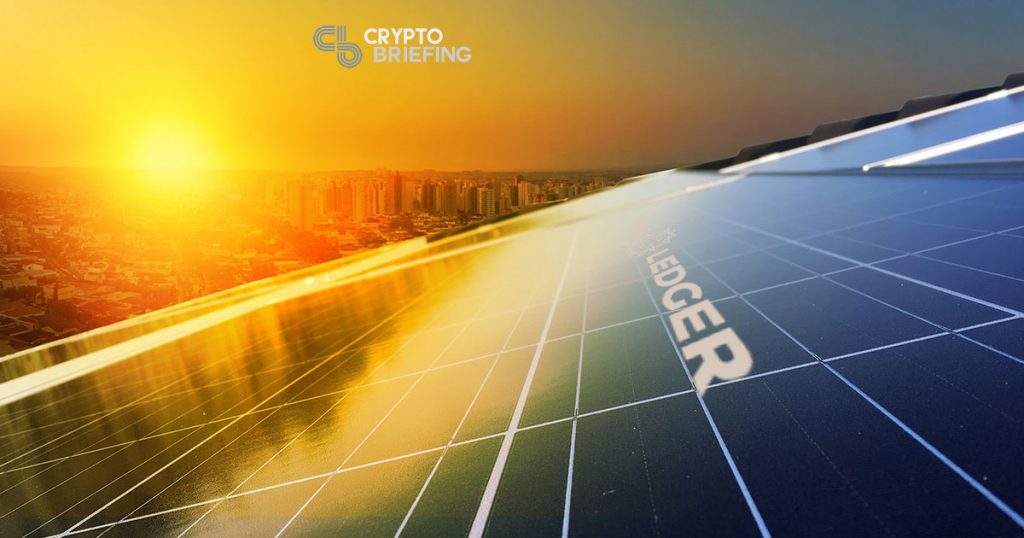 Power Ledger has successfully trialed a blockchain-based peer-to-peer energy trading platform, in partnership with Japanese utility company KEPCO.
The five-month trial was conducted in Osaka, one of the largest cities in Japan. Power Ledger managed the energy trading needs of the local grid, balancing between local producers of solar power and the consumers.
The test proved that Power Ledger's technology is capable of autonomously handling energy trades in complex and ever-changing networks, with settlements with cryptocurrency. The system can be deployed not only in detached houses but also condominiums and micro-grids.
The trial comes at an appropriate moment, as the upcoming slash of Feed In Tariff (FIT) benefits threatens to shock the Japanese solar power market. FIT is a subsidy program launched by the Japanese government in 2012, forcing energy companies to buy solar power at higher-than-market rates, currently set at ¥40/kWh ($38 cents).
The program resulted in a ¥10 trillion ($92.8B) burden passed down to the Japanese public since the tariff's introduction. The government will now transition to a competitive pricing model for installations above 50-100 kW, many of which could be outpriced by the sudden revenue decrease.
Power Ledger can step in this gap, allowing solar owners to retain their faster payback options and lessen the impact of the Japanese government's policy change. The company claims that when applying the Power Ledger platform on a large scale, Japan's energy users could save more than ¥2 trillion ($18.5B), based on 2019 data.
The claim found some validation from KEPCO general manager Fumiaki Ishida, who noted: "Although there are still many challenges like amendments of relevant laws for commercialization, Power Ledger's product presents significant opportunities for prosumers to sell their excessive energy at more advantageous prices and for consumers to buy it at more affordable prices."
Power Ledger is an Australian energy technology company developing and implementing distributed energy markets. It uses blockchain technology to enable energy trading, renewable asset financing and more efficient carbon and renewable energy credit markets. Active since 2016, the company is currently operating in Australia, Thailand, Austria and the United States.