Attention Wealthy: Propy Makes Buying Property Easier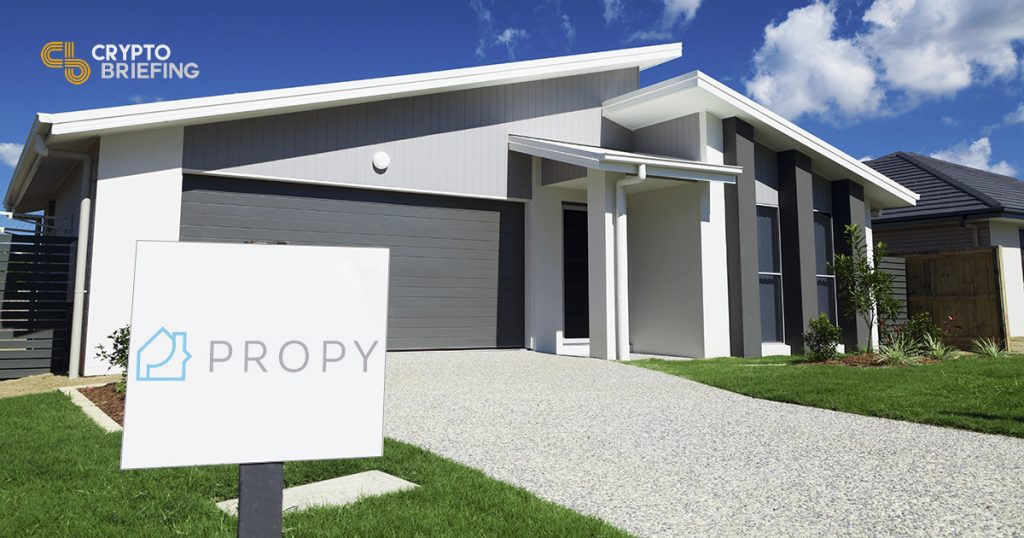 A new blockchain project is making it easier for the wealthy to buy real estate, by reducing the fees and friction costs normally involved in acquiring property. Propy has completed the first-ever sale of residential property on the blockchain in the highly sought-after Bay Area, in California.
The real-estate platform announced on Thursday that it had facilitated the sale of a three-bedroom house in Daly City, just outside San Francisco, for a reported $917,000. Although numerous property deeds across the world have been registered on the platform since May of last year, today's news marks the first real estate deal where the buyer's agent actually submitted the offer through Propy.
It's the second deal for the platform, after Propy handled the sale of 20 acres of land in Southern California, paid entirely in Bitcoin (BTC), last summer.
Propy is both a decentralized title registry and a platform to transfer property ownership through Ethereum smart contracts. Founded more than three years ago, it wants to become a one-stop shop for buying and selling real estate, allowing parties to communicate and submit relevant paperwork as well as the funds on the blockchain.
"Silicon Valley has become one of the world's hottest property markets, denoting the perfect example for a market where high levels of trust and transparency throughout the transaction process are paramount," said Natalia Karayaneva, CEO of Propy, in a statement to the press. "Users don't even know that they use blockchain."
---
It's ideal for foreign buyers
The first two real estate deals have been in Propy's home state of California; the company has had "loads of enquiries" from other property owners in the Bay Area, Karayaneva told Crypto Briefing in a phone call.
But Propy is aiming for an international audience. According to Karayaneva, there is currently a high fail rate in the current system because of the difficulties wiring large sums of money abroad. Not only is it expensive and time intensive, a fluctuating exchange rate constantly changes the asking price in the buyer's home currency.
The project is currently in talks with a handful of Chinese investors, interested in buying properties in the US, the UK and Greece.
It's unlikely that many deals will be transacted in digital currency for the foreseeable future. Karayaneva explains that many users simply aren't "very inspired by cryptocurrencies." With sinking prices and an extended bear market, she admits that "it's possible that mainstream adoption won't happen as fast as we thought last year."
But there's still a compelling case for using blockchain. Karayaneva claims that many estate agents she knows are "very excited" to use it. Putting deeds and other relevant documents on the blockchain effectively make them "disaster-proof" against such things as fire, fraud or theft.
"While still considered a nascent technology, the utilization of blockchain is the optimal trustworthy way of streamlining the lengthy and untransparent process of buying a home," Karayaneva said in the press statement.
---
Is Propy just for the rich?
Based in the Bay Area, one of the most expensive locations in the world, Propy is used to asking prices around the $2M mark. "I would say our customers will be middle-class to HNWIs," Karayaneva told Crypto Briefing.
Short for High Net-Worth Individuals, the term is used as a euphemism for wealthy investors- typically with above $1M in liquid assets, Investopedia explains.
Although Karayaneva couldn't give specifics, the deals going through at the moment are valued in the millions. This included two properties, one in California and one in Chicago, both with asking prices around $1M-$2M. Another two properties, in Spain and Montenegro, had price tags upwards of $200,000; the target buyers being foreign investors.
This doesn't necessarily rule out domestic buyers with shallower pockets. After all, Karayaneva suggests they could fund purchases by taking out loans.
But blockchain is at its most disruptive when it's helping purchases of property in other countries. Propy recognizes this, and it helps that it's a lucrative market. Karayaneva says real estate purchases by foreign buyers amount to $800bn every year.
Users shouldn't expect properties on their street to be bought and sold on the blockchain just yet. Estate agents will have better luck on-ramping buyers and sellers when there's a discernible benefit using blockchain over the traditional system. The first clients will be wealthy, using Propy to buy second homes or make property investments in other countries.
Today's news is proof that blockchain can improve the buying and selling of property, even if, by Propy's standards, today's sale at under $1M was an absolute steal.
---
The author is invested in digital assets, including BTC and ETH which is mentioned in this article.