Quantfury Trading App Adds Qtum Support
Mobile trading app Quantfury will now support trades in Qtum, as well as other cryptocurrencies, equities and commodities.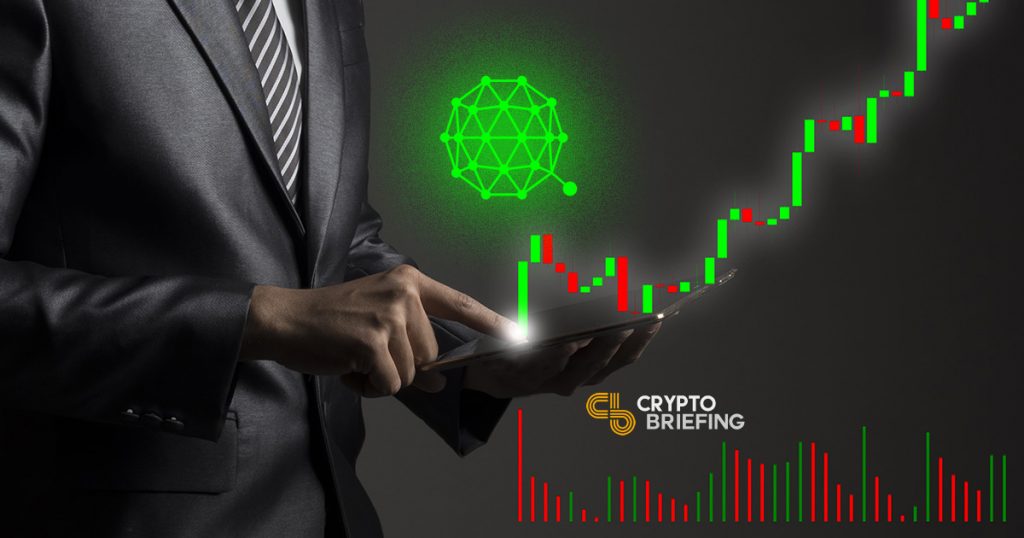 Qtum, a blockchain token for dApps and smart contracts, is now available for trading on Quantfury, a mobile trading app supporting several cryptocurrencies and other investment assets.
According to a joint announcement, Quantfury offers assets at exchanges' best bid and ask prices with no commissions, leverage fees, or maker and taker fees. Instead, Quantfury uses its own trading strategies by leveraging machine learning software and analyzing user data.
According to an official Qtum blog account, the latest addition will allow users to leverage their cryptocurrency to invest in assets which would otherwise be harder to acquire.
"Traditionally, you'd have to fund accounts with specific fiat currencies in order to trade stocks and these forms of trading financial assets often come with all sorts of fees, some hidden and at adjusted prices," Qtum said in a blog post. "With this collaboration, users have the option to buy stocks like Tesla (TSLA), Amazon (AMZN), or Apple (AAPL) instantly with dollar funds, using their Qtum tokens as collateral."
Qtum sees the listing on Quantfury as an important step to bringing QTUM to the larger crypto community, and extending accessibility for current token holders.
"We understood our community has been looking for frictionless access to global markets," said Miguel Palencia, CIO of the Qtum Foundation, "and we knew Quantfury, a platform renowned for transparency, ease of use, and lacking of fees of any kind, would be right for them."
According to its website, Quantfury has a user base extending to over 40 countries, with monthly trading volume above $158 million. The latest addition will bring liquidity and market exposure both ways. Of the latest arrival, Quantfury CEO Gregory Kim said:
"By accepting proven cryptocurrencies and their respective community members, we're advancing our goal of building the crucial links between the traditional and modern financial worlds."
In addition to cryptocurrencies, Quantfury also allows trades in 612 mid- and large-cap equities, as well as natural gas, crude oil, gold, platinum and other commodities.