Golden State Warriors Sponsor Rakuten Buys Crypto Exchange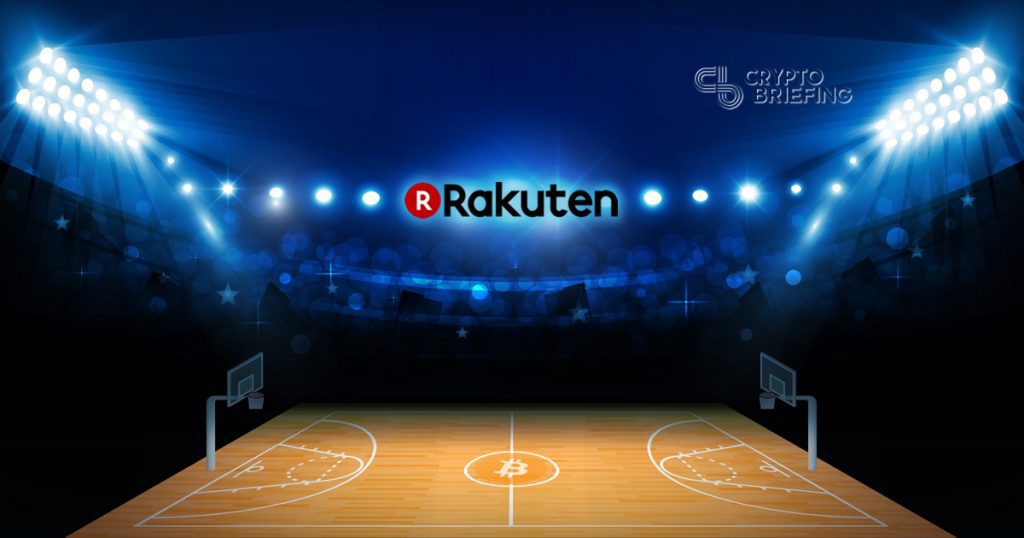 Golden State Warriors and FC Barcelona sponsor Rakuten has completed a deal to buy Japanese cryptocurrency exchange Everybody's Bitcoin.
Rakuten has a market valuation of more than $12.5 billion. So this $2.4 million (265 million Yen) deal is relative small fry, but it could have a major impact.
Not The Cleanest Cryptocurrency Exchange
Everybody's Bitcoin made a loss of more than $440,000 in the financial year ending April 2018 and recently fell foul of the regulators.
Japan's Financial Services Authority (FSA) effectively raided Everybody's Bitcoin, carrying out an on-site inspection that led to charges in April that the exchange was not doing enough to fight money laundering and terrorism. A litany of complains included risk management process, accounting and other flaws that required serious remedial action.
So what's in this for Rakuten? The Japanese firm maintains it is to satisfy customers of its securities subsidiary that need a simple, global payment system. But it goes deeper than that.
Crypto Exchange Simplifies International Business
Simply put, the cryptocurrency exchange provides a digital on-ramp for crypto-fiat currency conversions from around the world. It could convert the company's vast and complex payments system into a streamlined, blockchain-based solution that converts all fiat currencies into cryptocurrency.
That could make tracking and cross-border payments much easier for the company and it could also put a dent in PayPal's earnings if adopted across the board. Rakuten could even use its own coin to do so.
Rakuten has invested heavily in blockchain technology and has revealed plans to launch its own token in the near future. Back in 2016, the company bought the IP of BitNet, a crude bitcoin payment processor, and opened the Rakuten Blockchain Lab to develop its own blockchain solutions and integrate the best of the rest.
What is Rakuten?
Most of the world knows the company as the title sponsor of the Golden State Warriors NBA team and FC Barcelona, two of the world's most successful sports franchises. On American soil Rakuten adorns the chest of Stephen Curry and Kevin Durant, while in Europe the likes of Lionel Messi and Luis Suarez bear its name loud and proud for FC Barcelona.
Rakuten is the largest e-commerce provider in Japan with the Rakuten Ichiba brand. It also runs a global affiliate network, selling digital and physical products. The company also owns Viber, a VoIP service, and has major investments in Pinterest, Lyft and many more.
It supplies digital content, communications services, fintech and ecommerce to more than 1 billion people in 29 countries around the world.
Tailor-Made Blockchain Business
This business means it has to keep track of a vast number of sales, pay commissions to thousands of vendors around the world and ensure that the product is delivered and everyone gets the right slice of the sale. Other businesses like Viber and Pinterest offer the potential for micropayments and Pay-As-You-Go communications that simply aren't viable right now. That is a job that is tailor-made for the blockchain and cryptocurrency.
A cryptocurrency exchange wasn't essential to make all this happen, but it's easy to see how an exchange that can convert any fiat currency into one cryptocurrency token that is valid around the world could save the company a fortune in payments processing.
Considering the company's turnover and ambitions, this looks like a bargain.
The author is not currently invested in any digital currencies.