Rare CryptoPunks NFT Fetches $11.75M at Sotheby's
A rare Alien from Ethereum's most sought-after NFT collection just sold for eight figures at Sotheby's.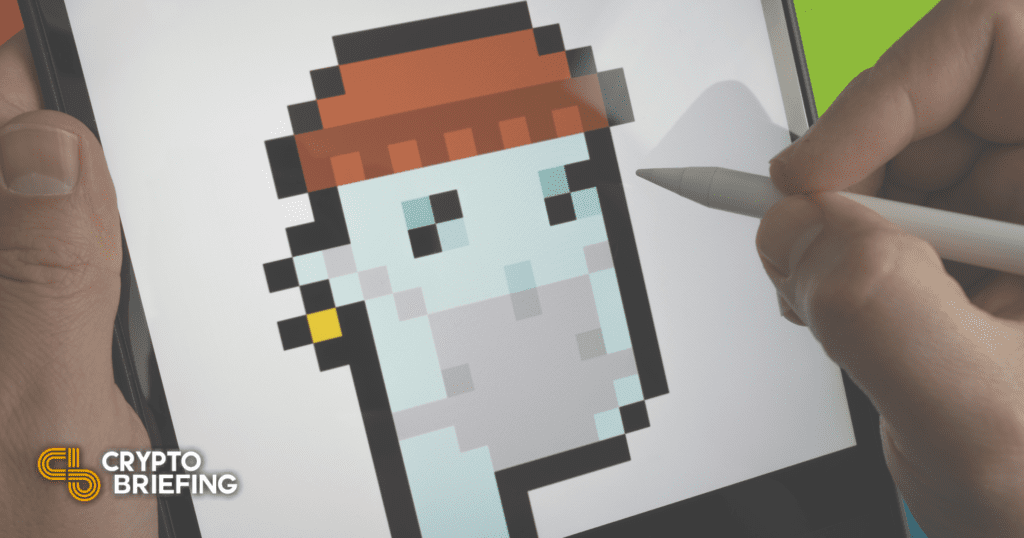 Key Takeaways
An Alien from the iconic CryptoPunks NFT series has sold for $11.75 million at Sotheby's.
The NFT was part of the auction house's Natively Digital collection alongside pieces by Pak, XCOPY, and FVCKRENDER.
Sotheby's will sell five CryptoPunks in physical form later this month.
The NFT hype isn't dead (at least not for CryptoPunks).
Sotheby's Backs CryptoPunks
Sotheby's has sold a CryptoPunks NFT for $11,754,000.
Moments ago in our #London saleroom, an extremely rare "Alien" CryptoPunk #7523 from the collection of @sillytuna sold for $11.8M as part of our #NativelyDigital NFT auction – setting a new world auction record for a single CryptoPunk. pic.twitter.com/PDVUSttI3o

— Sotheby's (@Sothebys) June 10, 2021
The piece was Punk 7523, one of nine Aliens in the canonical Larva Labs series. The eight-figure price tag makes it the most valuable Punk, far surpassing a $7.57 million record set by another Alien earlier this year.
The NFT was sold as part of Sotheby's Natively Digital collection, which also featured works by cult crypto artists Pak, XCOPY, and FVCKRENDER (the collection also featured an Autoglyph, another sought-after LarvaLabs creation). Shalom Meckenzie, a shareholder at DraftKings, bought the piece. The previous owner was Sillytuna, an NFT enthusiast.
NFTs are non-fungible tokens, a type of asset that allows creators to tokenize digital art, music, or any other type of asset on the Internet. They offer a way to prove the ownership and scarcity of an asset, something that's particularly powerful for digital artists who have previously struggled to sell their work. The NFT ecosystem of today largely exists on top of Ethereum.
The collection dropped amid a market-wide slump that also affected the NFT space. Bitcoin and Ethereum are both trading over 40% off record highs, while NFT tokens like NFTX and B20 have plummeted. The same goes for many NFT projects; NonFungible.com data shows that weekly sales across some of Ethereum's favorite NFT projects peaked at about $176 million in early May, but the rapidly declined through the rest of the month. This week, sales are barely scraping $10 million (notably, that figure doesn't include the Sotheby's collection).
Still, CryptoPunks NFTs like the one sold at Sotheby's are regarded as coveted pieces in Ethereum's early history. Christie's sold nine Punks last month. The current floor price for a Punk on the Larva Labs marketplace is 14 ETH, about $34,868. That's a decline from the peak, but still well up from this time last year.
Following the sale, Sotheby's announced that five additional CryptoPunks would go on sale later this month. Part of a collection of only 24 Punks issued in physical form, each NFT will come with a certified print signed by co-creator John Watkinson.
Disclosure: At the time of writing, the author of this feature owned ETH, ETH2X-FLI, and several other cryptocurrencies.