2019 Could Be Record Year For Corporate Investment In Cryptocurrency
Corporate investments are catching up to VC's when it comes to blockchain investment.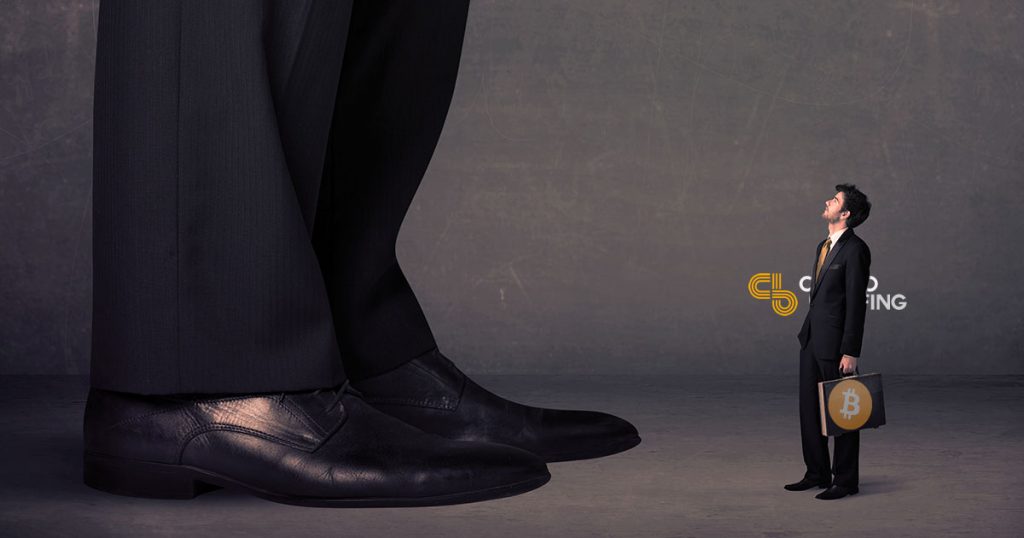 Big businesses are raising the stakes, putting larger bets on virtual assets. Corporate investments in cryptocurrency and blockchain-orientated businesses are on track to reach record levels for this year.
Data compiled by PitchBook, on behalf of Reuters, found that the DLT sector had attracted more than $850M worth of investment in the first few months of 2019. The investments came largely from venture capital funds as well as some of the world's largest corporations.
Major companies, including the London Stock Exchange and Microsoft, invested a total of $2.5bn in cryptocurrency and blockchain startups last year, a sharp increase from the $0.4bn invested in 2017.
That works out to an average of $208.3M invested in the DLT sector in every month of 2018. Although cryptocurrency prices were on a downward trend for most of last year, that's still a 500% increase from the ICO boom of 2017.
If the trend continues, crypto could be on course for a second record year of investment. The monthly total investment from large corporations into crypto startups this year averages to $242.9M, $35M more than last year's average.
Based on current projections, the total amount of corporate capital going into digital assets this year is likely approach $2.9bn.
---
Cryptocurrency projects have historically relied on VCs for most of their financial support. Over the past five years, funds like Pantera Capital and Digital Currency Group (DCG) have invested tens of millions of dollars into small startups. Some, like Coinbase and Ripple, have gone on to become multi-million dollar companies in their own right.
Although 2019 shows signs of becoming a bumper year for VC investment, it is unlikely to beat last year's harvest. VC's invested more than $5.58bn in 2018, which works out at $465M every month. This year they have invested $1.1 bn, and if the trend continues, they are projected to invest approximately $3.85bn for the entire year.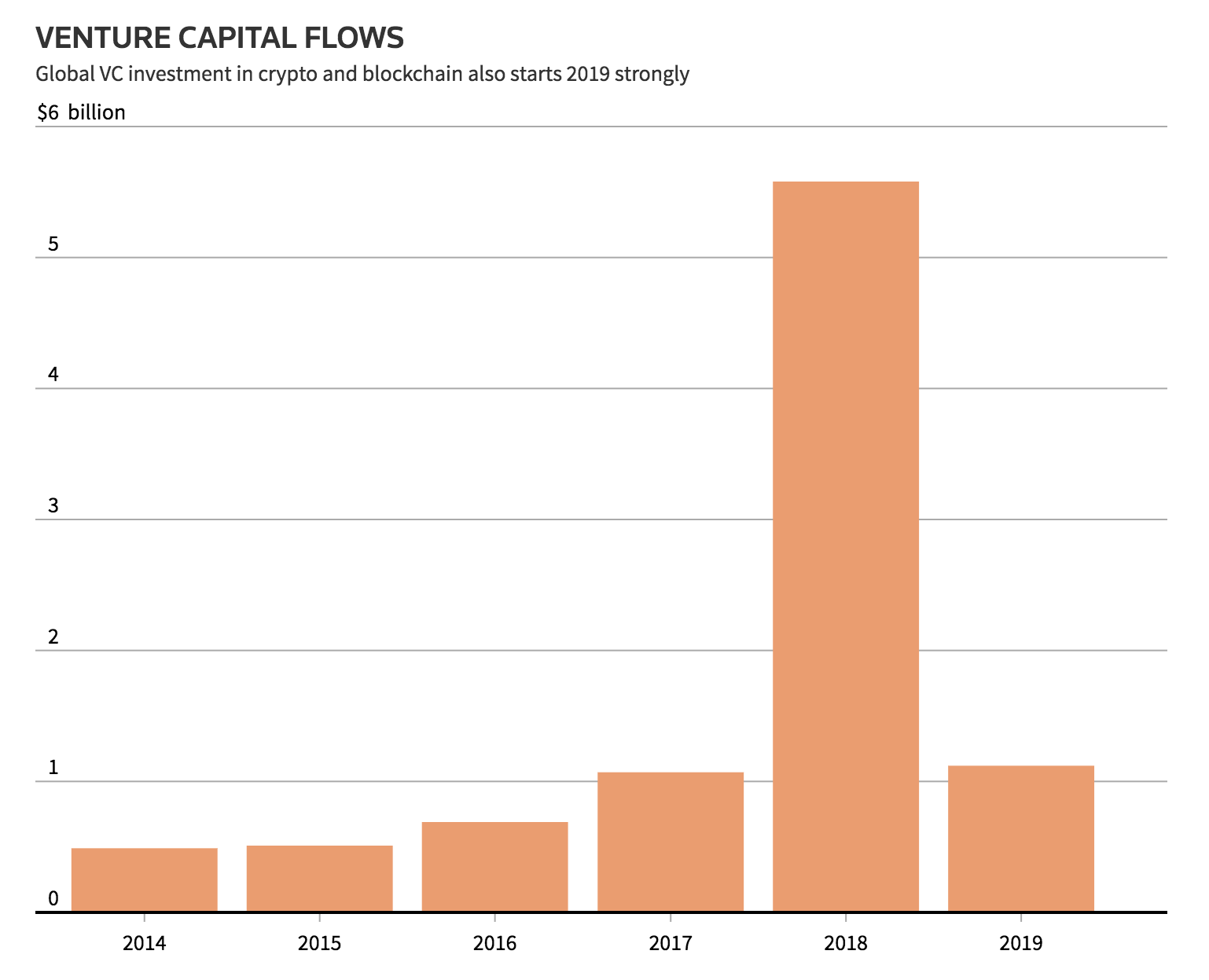 The data show that investor interest in cryptocurrencies is changing. The more nimble VC funds are gradually giving ground to the larger corporations.
Some high-profile business investments from last year include feeless trading platform Robinhood, which raised more than half a billion dollars in Q1. This year, Chainalysis, which develops transaction tracking techniques for law enforcement, raised $30M in a series B round. Kraken bought a British crypto derivatives platform for a reported nine-figure amount.
Many corporations have avoided direct investments into digital tokens. Volatility, as well as regulatory uncertainty, could be cautionary factors. But as the sector matures and digital assets develop usable platforms, businesses may become more comfortable holding actual cryptocurrencies.
The fact that investment wasn't deterred by the market slide last year suggests big business may not be all that bothered by the bear season, at least not for the moment.