Kraken Catches First Bitcoin Futures Provider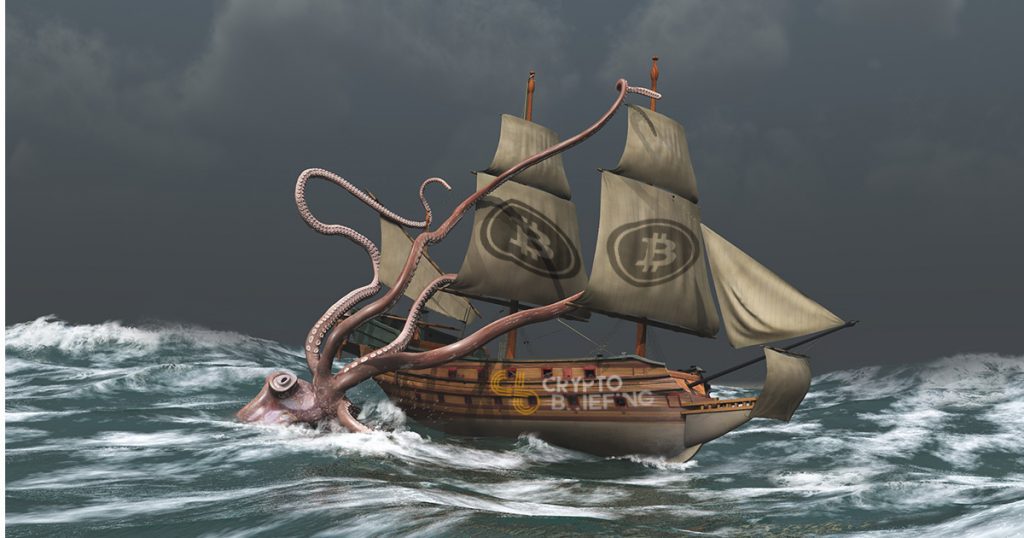 Cryptocurrency exchange Kraken has acquired the world's first derivatives trading platform for cryptocurrency futures contracts, in a deal said to be worth potentially hundreds of millions of dollars.
In a press release issued today, Kraken announced that it had bought out UK-based Crypto Facilities, a trading platform and derivatives provider. Although the exact amount has not been disclosed, the San Francisco-based exchange admitted it was a "nine-figure deal." The acquisition, which closed last year but was only announced today, will enable Kraken to offer spot and derivative trading services.
Founded in 2015, Crypto Facilities is authorized by the UK's Financial Conduct Authority (FCA). It was the first regulated business to offer futures contracts in the major cryptocurrencies: Bitcoin (BTC), Ether (ETH), XRP, Litecoin (LTC) and Bitcoin Cash (BCH). It also provides indices, which are used for the Bitcoin Futures contracts offered by the Chicago Mercantile Exchange (CME).
"We are excited to introduce eligible clients to these industry leading futures and index products," said Jesse Powell, CEO of Kraken, in the announcement to media outlets. "Over the coming months, our teams will continue to enhance and expand these offerings. We've got great stuff in store for traders and institutional clients in 2019."
---
Kraken ain't alone
This marks the latest in a series of Kraken acquisitions; the exchange has also bought three Bitcoin exchanges, a wallet service as well as statistics platform. The exchange is backed by Coindesk-owners Digital Currency Group (DCG), as well as Blockchain Capital, which just last week announced a $1.7M investment into a new crypto compliance startup.
Starting out as a spot-trading platform with crypto-fiat trading pairs, Kraken has slowly expanded the number of services it offers, as market trading behavior has become more diversified and sophisticated. The exchange already has a white-glove OTC service for eligible clients, which reportedly handled more than $2bn worth of trades last year.
"Teaming up with Kraken allows us to innovate the next generation of products and tremendously boosts the value we are able to provide to our clients," said Timo Schlaefer, Crypto Facilities CEO and Founder. Schlaefer has formerly worked at Goldman Sachs, finishing as VP of the investment bank's Quant modeling department.
Whereas there were once hundreds of exchanges, all offering similar services, the past year has seen significant consolidation. Binance, Coinbase, Huobi and Kraken are expanding in all directions to tap into new markets.
Binance Launchpad, a platform for token-based crowd sales, started the year with the BitTorrent (BTT) token sale, in collaboration with TRON (TRX). Coinbase, which had more than 50,000 new accounts created per day in the latter half of 2017, has made a pivot to the institutional market, aiming to corner what could be a potentially lucrative trading sphere.
Kraken isn't the only exchange with an eye on crypto futures. Chinese exchange Huobi has also made a move towards derivatives. It already offers Bitcoin and Ether-based contracts and aims to have XRP futures "very soon."
Last week, Kraken went through a rebrand, changing its primary shade of blue to a more daring technicolour pink. But they kept the octopus logo. Kraken is expanding, with tentacles reaching in many different directions.
---
The author is invested in digital assets, including BTC and ETH which are mentioned in this article.