BitTorrent Tokens Sell Out In 15 Minutes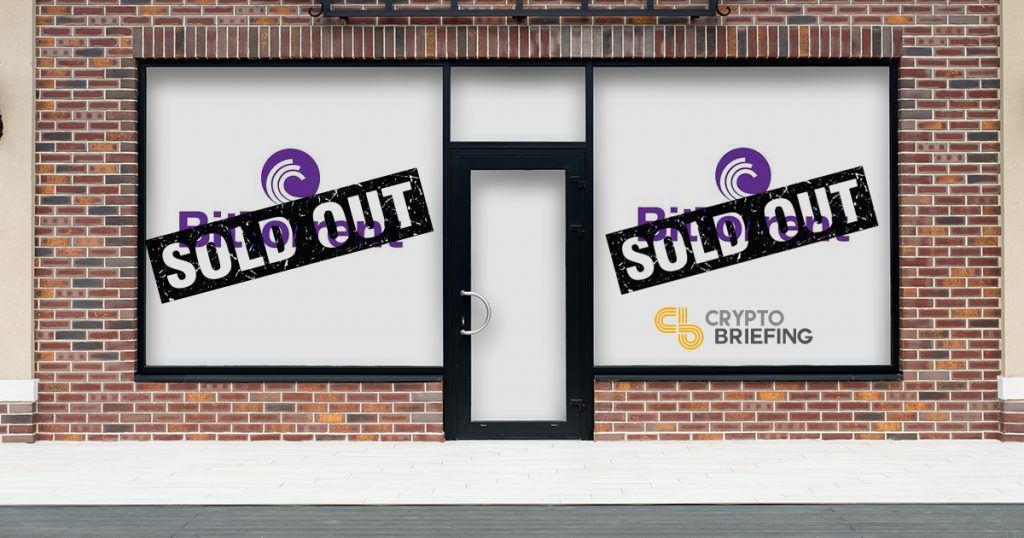 The founder and CEO of TRON (TRX), Justin Sun, has called the public sale for BitTorrent tokens (BTT) a "tremendous success," after it raised millions of dollars in a matter of minutes.
More than 59bn tokens were sold in the BitTorrent public sale. Organized on Binance Launchpad, a token sale platform run by the Binance exchange, the sale was split into two sessions: one for investors purchasing BTT with Binance Coin (BNB) and another for those buying with TRX tokens. In all, the BNB-BTT sale sold 23.76bn BTT tokens, with the TRX-BTT sale selling 35.64bn tokens.
BTT tokens were sold at $0.00012 during the sale, raising a total of $7.2M. The token sale was completely sold out within 15 minutes.
"We had tremendous success during our crowdfunding on Binance Launchpad, which sold out in less than 15 minutes amidst a very positive response, right before the Q2 launch of BitTorrent Speed and its accompanying products," Sun said.
"The BTT token will be instrumental in its ability to incentivize users on BitTorrent, to share and seed [media] on the platform."
---
BTT brings back some of the ICO magic
The BTT token, which runs on the TRON blockchain, will form part of BitTorrent's new sharing system. Known as BitTorrent Speed, the whitepaper outlines that users will be reimbursed in BTT tokens in exchange for using their file space and bandwidth to 'seed' content. By incentivising users with tokens, it speeds up the content sharing process on the platform.
TRON acquired the peer-to-peer file-sharing network last summer, reportedly making it the "largest decentralized internet ecosystem in the world." The sector first heard news about a new tokenized sharing system way back in September. Fully announced earlier this month, the new BitTorrent Speed platform is set to launch sometime in the summer.
But the sale was not without technical difficulties. Binance Launchpad overloaded, meaning many prospective buyers couldn't purchase BTT. After the event, Sun took to Twitter to propose airdropping tokens to everyone who missed out on today's public sale.
I would like to explore the possibility with @binance to giveaway free $BTT to everyone on launchpad fails to get #BTT today. #BitTorrent community wants you! Not 100% guarantee. Need to figure out detail. BUT RT if you agree! @cz_binance #TRON $BNB $TRX

— Justin Sun (@justinsuntron) January 28, 2019
Today's BitTorrent token sale was one of the most successful crowdfunding events in months, during which several projects struggled to raise any funds at all.
The negative connotations surrounding ICOs – regulatory uncertainty and poor underlying products – may have influenced TRON and BitTorrent to pick their words carefully, referring to the BTT sale merely as a 'crowd sale' or 'token sale,' rather than an ICO.
A canny knack for the right terminology may have played a part in making today's sale such a success. If so, the sector should expect many more token sales, and rather fewer ICOs.
---
The author is invested in digital assets, but none mentioned in this article.
Join the conversation on Telegram and Twitter!