Reddcoin Embraces 'Incentivization Of Decentralization' With Upgraded Consensus
Reddcoin unveils new Enhanced Proof of Stake Velocity Protocol.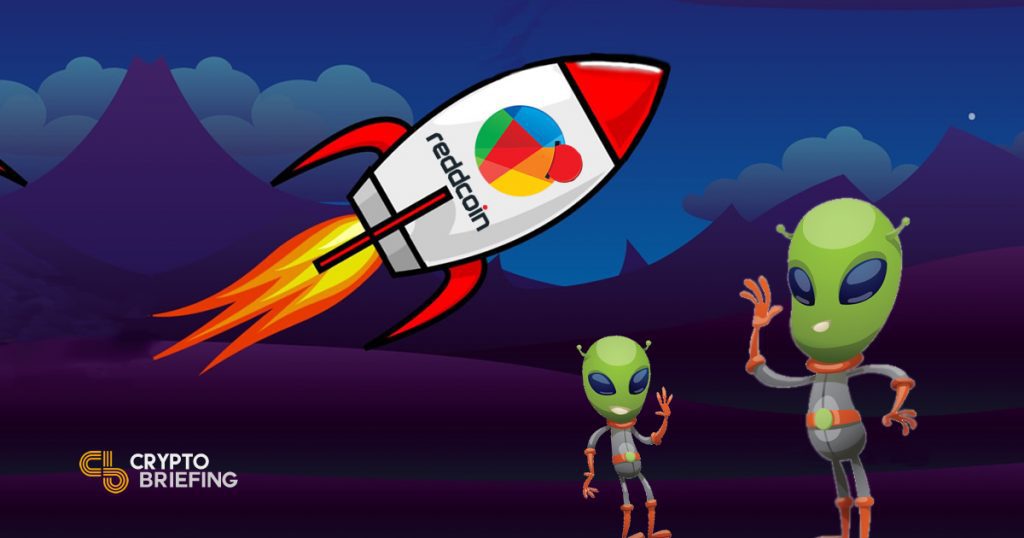 In an effort to boost network growth and stability, Reddcoin announced the rollout of a New Enhanced Proof of Stake Velocity Protocol, or Enhanced PoSV v2.
The latest revision of the protocol is set to go live in late October at block three million of the RDD blockchain. It is designed to provide enhanced network growth stability, strengthened staking incentives, funding support for development teams, and protection of user funds from loss and theft.
---
Reddheads Have More Fun
In an effort to make cryptocurrency more accessible, the Litecoin-forked Reddcoin has managed to develop a dedicated fanbase of "ReddHeads," who use the cryptocurrency for tipping creators of social media and online content as well as for online micro-donations.
The blockchain harnesses a "bespoke algorithm," which gives users a five percent annual reward for holding the crypto and removes the need for high-energy consumption through its staking mechanism, offering "a more environmentally conscious option" for its operation.
Jay "TechAdept" Laurence, CEO/COO of Reddcoin Solutions, LLC, and strategic project facilitator at Reddcoin (RDD), describes the principles of faith, hope, and charity upon which Reddcoin was built, outlining in detail on Medium.
The article explains what the fork means in general and elaborates upon the philosophy behind the project's latest innovations. He explains that Reddcoin is aiming to lead the larger community by example: "The upcoming PoSV v2 fork is meant to embody these three core principles in a concrete way, serving as an example to other projects to drive overall crypto adoption."
---
Better Redd Than… Ummm…. Not Redd?
Laurence insists crypto isn't just about technology or money, explaining that it offers users much more. "Reddcoin aims to hold users' hands, welcome them to the new vista of digital currency, and support and protect them on their travels throughout the ecosystem."
The PoSV v2 algorithm provides users with staking wallets, which assist in providing network security and blockchain consensus without the need for expensive and power-hungry ASICs. The Reddcoin staking solution requires minimal resources, running on a basic desktop, laptop, mobile, Raspberry Pi, or other similar low-end and embeddable devices.
To get more users on-board, the protocol upgrade will boost staking rewards "beyond its present 5 percent reward," although specific reward figures were not provided.
Another tweak of the new protocol is the designation of a percentage of funds to the "Reddcoin Restitution and Recovery Fund." Laurence explains this mechanism is designed to protect users from lost or stolen coins and corrupted wallets, as well as potentially being used to help others in genuine crisis, who may be "made whole again by the grace of the network itself."
The money will be set aside with the aim of providing users with a "newfound sense of security with the system while maintaining a decentralized platform."
John "CryptoGnasher" Nash, lead developer at Reddcoin, shares his thoughts on the newest revision, which foregoes the hybrid equity / venture capital method of traditional funding: "In true crypto-pioneering spirit, the teams like ours behind these projects are embracing the built-in incentivization of decentralization to drive development and engagement."
Markets appeared nonplussed with the news, demonstrating a modest climb of around 5% in USD value and a nice gain against BTC that followed along with much of the larger altcoin market.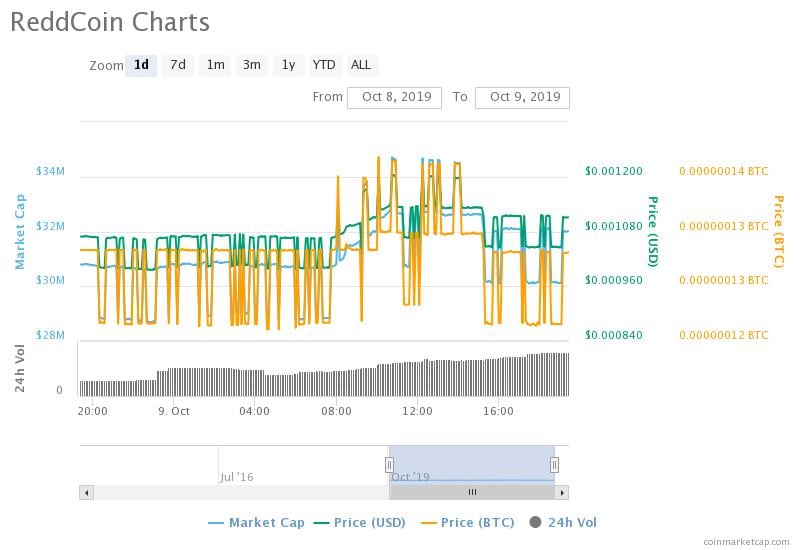 Reddcoin offers the innovative Redd ID, a user-friendly digital wallet that uses a simple chosen username log-in in lieu of a complicated 16-character alphanumeric code. Existing Reddcoin wallet users and exchanges will need to upgrade to version 2.1 of the wallet software before the designated block activation of the new fork.
Users can check out more details about the update here or visit www.reddcoin.com.