Refereum ICO Review And RFR Token Analysis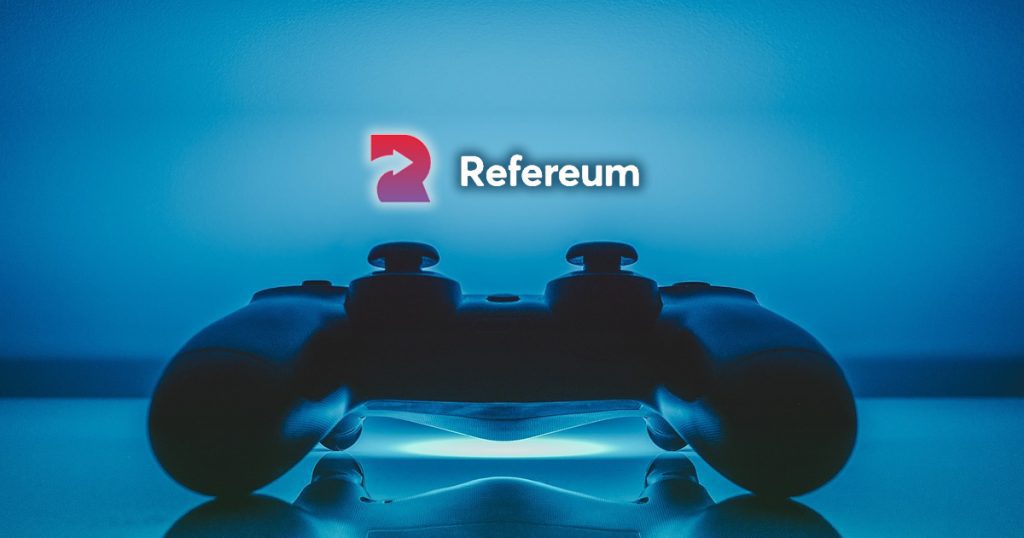 Refereum ICO Overview
UPDATE – 2/8/2018
Since we wrote this review, the team has proved to us that our hard pass was a good one. They failed to follow through with their ICO leaving tens of thousands of unhappy and angry community members. We discuss their failure in more detail
in this post
.
The Refereum ICO and RFR token set out to disrupt the video game marketing industry. The gaming industry spends approximately $20 billion a year in advertising and marketing. Some game developers spend three times as much money on advertising as on gave development itself.
Refereum highlights the potential that 'referral marketing' holds, through the use of influencers to cut down on costs, but also the fact that inefficiencies prevent developers from fully exploiting this potential. If developers must take the time to identify influencers and develop one-on-one relationships without having a way to measure the impact of their spending on sales, the costs could outweigh the benefits.
Refereum ICO Value Proposition
The Refereum ICO solution to the inefficiencies of advertising in the gaming sector is simple – combine the transparency of the blockchain with the power of referral marketing. As a foundation for this ecosystem, Refereum created a referral marketplace for games, live streaming and videos.
Leveraging the blockchain allows a trustless way to track every view, like, share or recommendation that results in a direct sale. To accomplish this, all transactions using the Refereum token (RFR) are tracked on the Ethereum blockchain. This allows developers to see exactly how many copies of their game are selling, and influencers to track how many people are buying games from their recommendations.
The Refereum token (ERC-20) is the means of value exchange on the platform. Developers promote their games by purchasing RFR, which can then be distributed to influencers and gamers for engaging in a variety of activities, e.g. referring, buying and playing games. Influencers who promote games on the platform receive RFR as a reward for user engagement and purchases that result. Gamers can also earn RFR through watching live streams on the platform.
Refereum ICO Team
Dylan Jones is the Founder of Refereum. He has previous experience as a game designer on releases such as Battle Group 2. He is also a Co-Founder of Gamenest, an indie games co-working space.
Alistair Doulin is CTO of Refereum. He has 7 years previous experience as CTO with Bane Games and an additional 8 years on top of that in software engineering.

Sloane Earl is head of Business Development for Refereum. She has been involved in both the design and marketing of video games for the last 4 years. Most recently, she served as Business Development Manager for Plastic Wax, a leading animation and visual effects studio, where she is still listed as employed on her Linkedin.
Advisors for the Refereum ICO include Silicon Valley veterans Miko Matsumura (Co-founder of Evercoin), David Park (Facebook) and Koh Kim (formerly Google).
Current ICO Strengths and Opportunities
The Refereum platform is already live along with a testnet. Refereum have attempted to introduce a number of incentives within the platform to gain user traction. Users can visit the site to earn points toward RFR token bounties by purchasing games or watching Twitch feeds after creating a Refereum account and linking it to their Twitch.
Though the project is nearly ready for launch, no specific dates have yet been released. The team have also released an open source example of how RFR tokens could be implemented directly into games.
The hype around the Refereum ICO is through the roof. As of February 2nd, the official Telegram group has more members than any other token. That said, the disparity between the Telegram chat and Reddit channel is perplexing, with some users sharing their suspicion fake accounts could be the cause. Like other recent projects, we are finding that a third-party service appears to be answering questions there.
Whatever the case, Refereum have got their marketing game down and managed to draw a lot of attention to the project.
Referem ICO Weaknesses and Threats
Refereum throws around the names Twitch and Unity a lot, alluding to some type of relationship with both companies. The white paper lists them both under Industry Support and touts that the Refereum platform adoption has been integrated with Twitch. Upon digging a little deeper however, we found the true nature of this relationship has been obfuscated. Buried in the website, an explanation of the relationship is provided which in part reads:
"We have close relationships with Twitch and Unity3d, as they know this industry better than anyone else. But it's important to note, that Twitch and Unity are large billion dollar companies that are inherently more prone to the legal risk of the current blockchain ecosystem … you can use Twitch accounts to sign up for Earn.Refereum.com, but there are no current plans to put tokens inside of those platforms or official deals."
Partnerships are regarded as one of the most promising signs a project will scale, adding perceived value to the token and the ecosystem. Misrepresenting the relationship of Refereum with these big names in the gaming industry creates a stronger confidence for investors that is built on false pretenses.
We have our doubts about the use case of the Refereum Token itself. If the purpose is to create a better referral system for influencers and developers, there may be no need for the token at all. As an influencer today using Twitch, I have the option to earn cash by simply joining the partnership program.
A developer can easily source the biggest or most relevant influencers on Twitch right from a database and use tools such as promo codes or referral links to track sales without the need for blockchain.
Even regular users can earn a commission for promoting products via the Amazon Associates program. Users simply post a link to the game and earn a percentage of all purchases.
The whitepaper throws around a lot of statistics that show how important referrals are for marketing – and they are – but provides no evidence of developer dissatisfaction with the way the system currently functions. If the potential to cut costs for marketing really exists, we're left wondering why a team so entrenched in the gaming industry hasn't attracted any partnerships with game developers themselves.
The Verdict on Refereum ICO
On the surface, the Refereum ICO presents an appealing proposition to all participants in the world of gaming. They have been extremely successful in marketing their product and selling the story of an industry on the precipice of disruption. But some industries are not ripe for disruption through application of the blockchain. For all the hype and buzz, the substance just isn't there.
We're going to make a hard pass on the Refereum ICO.
Learn more about the Refereum Initial Coin Offer from our Telegram Community by clicking here.
---
Today's Date: 2/2/2018
Project Name: Refereum
Token Symbol: RFR
Website: https://token.refereum.com/
White Paper: https://token.refereum.com/RefereumWhitepaper.pdf
Crowdsale Hard Cap: $25 million
Total Supply: 5,000,000,000
Token Distribution: crowdsale (50%), platform development (25%), game developer incentives (10%), the team (10%) and influencer incentives (5%)
Price per Token: 1 RFR = 0.01 USD
Maximum Market Cap (at crowdsale price): $50 million
Accepted Payments: ETH
Bonus Structure: Undisclosed
Presale Terms: Min. $20,000
Whitelist: Waitlist- https://refereum.com/Waitlist
Important Dates: February 8th
Expected Token Release: (TBA)
---
ICO Review Disclaimer
The team at Crypto Briefing analyzes an initial coin offering (ICO) against ten criteria, as shown above. These criteria are not, however, weighted evenly – our proprietary rating system attributes different degrees of importance to each of the criteria, based on our experience of how directly they can lead to the success of the ICO in question, and its investors.
Crypto Briefing provides general information about cryptocurrency news, ICOs, and blockchain technology. The information on this website (including any websites or files that may be linked or otherwise accessed through this website) is provided solely as general information to the public. We do not give personalized investment advice or other financial advice.
Decentral Media LLC, the publisher of Crypto Briefing, is not an investment advisor and does not offer or provide investment advice or other financial advice. Accordingly, nothing on this website constitutes, or should be relied on as, investment advice or financial advice of any kind. Specifically, none of the information on this website constitutes, or should be relied on as, a suggestion, offer, or other solicitation to engage in, or refrain from engaging in, any purchase, sale, or any other any investment-related activity with respect to any ICO or other transaction.
The information on or accessed through this website is obtained from independent sources we believe to be accurate and reliable, but Decentral Media LLC makes no representation or warranty as to the timeliness, completeness, or accuracy of any information on or accessed through this website. Decentral Media LLC expressly disclaims any and all responsibility from any loss or damage of any kind whatsoever arising directly or indirectly from reliance on any information on or accessed through this website, any error, omission, or inaccuracy in any such information, or any action or inaction resulting therefrom.
Cryptocurrencies and blockchain are emerging technologies that carry inherent risks of high volatility, and ICOs can be highly speculative and offer few – if any – guarantees. You should never make an investment decision on an ICO or other investment based solely on the information on this website, and you should never interpret or otherwise rely on any of the information on this website as investment advice. We strongly recommend that you consult a licensed investment advisor or other qualified financial professional of your choosing if you are seeking investment advice on an ICO or other investment.
See full terms and conditions for more.
Founding Team
This category accounts for the leaders, developers, and advisors.
Poor quality, weak, or inexperienced leadership can doom a project from the outset. Advisors who serve only to pad their own resumes and who have ill-defined roles can be concerning. But great leadership, with relevant industry experience and contacts, can make the difference between a successful and profitable ICO, and a flub.
If you don't have a team willing and able to build the thing, it won't matter who is at the helm. Good talent is hard to find. Developer profiles should be scrutinized to ensure that they have a proven history of working in a field where they should be able to succeed.
Product
What is the technology behind this ICO, what product are they creating, and is it new, innovative, different – and needed?
The IOTA project is a spectacular example of engineers run amok. The technology described or in use must be maintainable, achievable, and realistic, otherwise the risk of it never coming into existence is incredibly high.
Token Utility
Tokens which have no actual use case are probably the worst off, although speculation can still make them have some form of value.
The best tokens we review are the ones that have a forced use case – you must have this token to play in some game that you will probably desire to play in. The very best utility tokens are the ones which put the token holder in the position of supplying tokens to businesses who would be able to effectively make use of the platforms in question.
Market
There doesn't have to be a market in order for an ICO to score well in this category – but if it intends to create one, the argument has to be extremely compelling.
If there is an existing market, questions here involve whether it is ripe for disruption, whether the technology enables something better, cheaper, or faster (for example) than existing solutions, and whether the market is historically amenable to new ideas.
Competition
Most ideas have several implementations. If there are others in the same field, the analyst needs to ensure that the others don't have obvious advantages over the company in question.
Moreover, this is the place where the analyst should identify any potential weaknesses in the company's position moving forward. For instance, a fundamental weakness in the STORJ system is that the token is not required for purchasing storage.
Timing
With many ICO ideas, the timing may be too late or too early. It's important for the analyst to consider how much demand there is for the product in question. While the IPO boom funded a lot of great ideas that eventually did come to fruition, a good analyst would recognize when an idea is too early, too late, or just right.
Progress To Date
Some of the least compelling ICO propositions are those that claim their founders will achieve some far-off goal, sometime in the future, just so long as they have your cash with which to do it.
More interesting (usually) is the ICO that seeks to further some progress along the path to success, and which has a clearly-identified roadmap with achievable and reasonable milestones along the way. Founders who are already partially-invested in their products are generally more invested in their futures.
Community Support & Hype
Having a strong community is one of the fundamental building blocks of any strong blockchain project. It is important that the project demonstrates early on that it is able to generate and build a strong and empowered support base.
The ICO marketplace is becoming more crowded and more competitive. While in the past it was enough to merely announce an offering, today's successful ICO's work hard to build awareness and excitement around their offering.
Price & Token Distribution
One of the biggest factors weighing any analysis is price. The lower the price the more there is to gain. But too low of a price may result in an under capitalized project. It is therefore important to evaluate price relative to the individual project, its maturity and the market it is going after.
The total supply of tokens should also be justified by the needs of the project. Issuing a billion tokens for no reason will do nobody any good.
Communication
Communication is key. The success of a project is strongly tied to the project leaders' ability to communicate their goals and achievements.
Things don't always go as planned but addressing issues and keeping the community and investors in the loop can make or break a project.