How Kenya's RideSafe Is Saving Lives With Blockchain Technology
RideSafe is providing a blockchain-based insurance platform with the help of aeternity Ventures.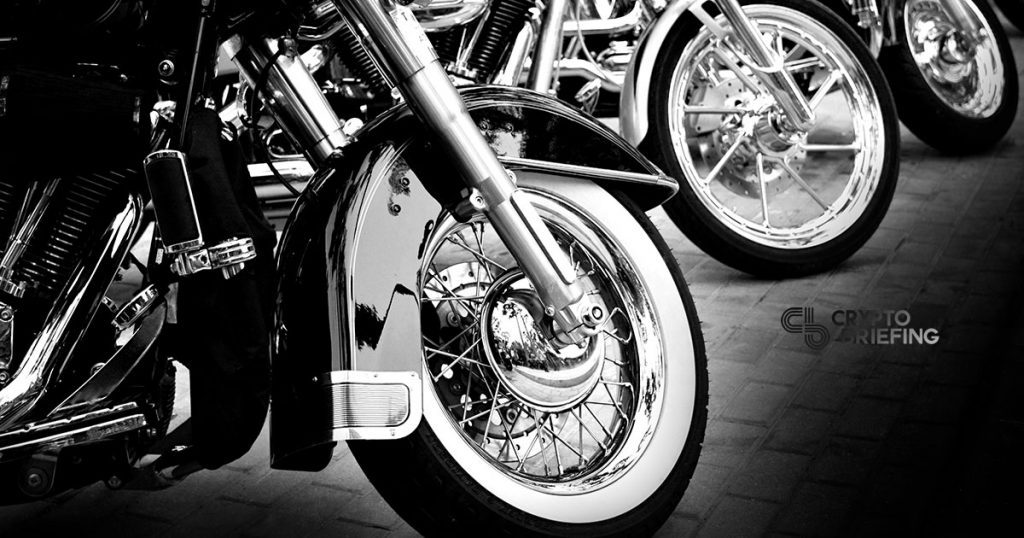 It's a chilly Monday morning on the streets of Nairobi. The city is a beehive of activity as everyone hurriedly makes their way to work and school. While in New York, London or many other major cities everyone would be getting a cab, it's a little different here. The most dominant form of transport over short distances is motorcycles, popularly known as 'boda boda.'
The boda boda business has grown by leap and bounds in recent years. According to the latest statistics, there are over 600,000 boda bodas in Kenya. Collectively, they generate over $2.2 billion annually, over three times the profits recorded by the country's biggest company. The statistics also revealed that each boda boda rider has six dependents. This translates to nearly five million people who depend on commercial motorcycles for their daily living.
And yet, the boda boda industry has become a death trap. Deaths from accidents involving boda bodas have continued to rise every year, claiming 836 lives in 2018 alone. Over the past five years, over 4,000 riders have met their deaths on the road.
And it could get worse, with road accidents expected to match HIV/AIDS as the highest cause of deaths in low-middle income countries by 2030.
While there are many factors that lead to deaths from these accidents, lack of proper response when accidents take place is key. Delayed responses and poor handling of the victims contribute to many deaths. This is especially because most of the riders are low income earners and therefore, not many health centers are willing to admit them.
---
Blockchain Rides In
In comes RideSafe, a startup that's determined to change the conditions of the low income commercial motorcycle riders using blockchain technology. RideSafe is an emergency response solution that enables riders to access quick, affordable and quality first aid at the point of an accident.
Asiimwe Benson, the founder and CEO of RideSafe, explained how he became inspired to develop a platform that caters to this growing group of people.
Benson then approached one of his colleagues at the health center with the idea. The colleague, Jassy Elina, fell in love with the idea and together they began working on RideSafe. Elina now serves as the startup's COO.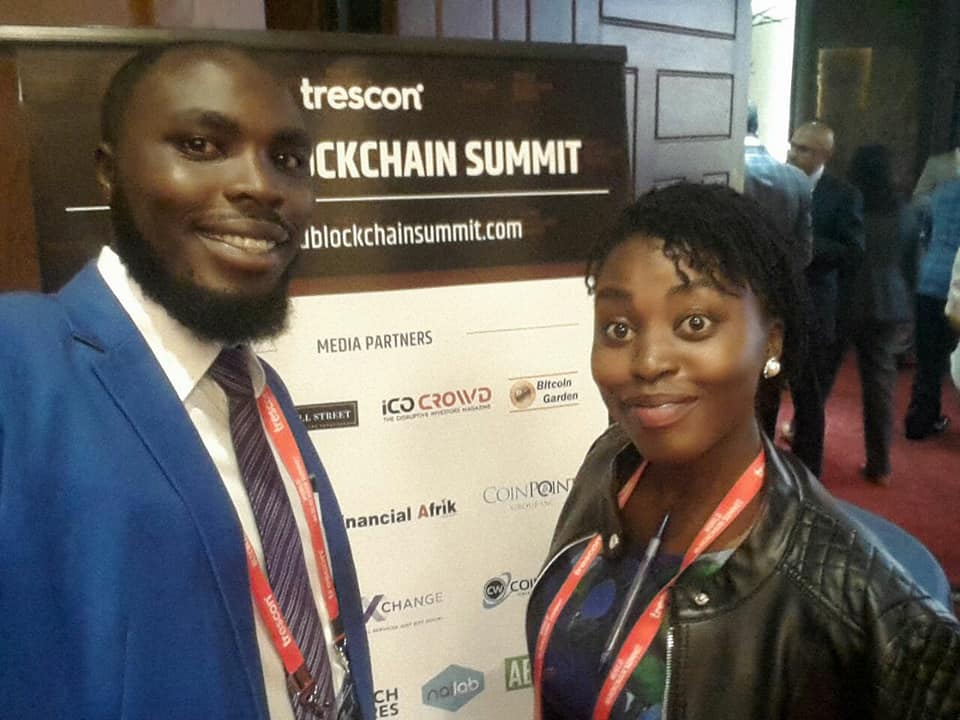 RideSafe primarily uses USSD to enroll the riders. It will launch its Android app for pilot testing mid next month and upon a successful test phase, it will migrate its users.
According to Benson, the platform has hit it off, with the riders appreciating the ease with which they can enroll and access the insurance. The riders contribute 38 shillings ($0.38) weekly which gives them a $30 cover per visit in the case of an accident.
---
Riding On The Blockchain
RideSafe uses blockchain technology to ensure that the service which their insured riders get is of the highest quality. Benson explained:
This is critical for the riders. Regrettably, the care given at some of the health centers is way below standard. The use of smart contracts that only activate payment when excellent service is delivered will ensure the riders get the best care.
And this is not all. RideSafe is going a step further in its use of blockchain technology. The startup intends to focus on the prevention of accidents and ensuring the minimum damage when they take place.
It will do this by incentivizing and rewarding users on its platform who practice desired behavior. This will encourage the riders to be more careful in their operations.
One way that the startup can prevent fatalities on the roads is by encouraging the use of helmets. According to the World Health Organization, wearing a helmet reduces the risk of road traffic-related head injuries by 70% and deaths by 40%.
And yet, an overwhelming majority of Kenyan commercial motorcycle riders ignore the helmets. In a survey in Kenya, the organization discovered that 75% of motorcyclists who were presented to emergency departments in Kenyan hospitals weren't wearing a helmet at the time of the crash. Furthermore, helmet wearing among motorcycle passengers is as low as 3%.
---
Growth, Funding and Expansion
RideSafe has been growing steadily since its founding. The key to its growth has been its simplicity in use, its low fees and its focus on a demographic that has been growing aggressively but which has been neglected by many insurance and financial institutions.
In the past, boda boda riders have had to join hands and contribute money in social savings circles so that they can lend to each other in times of need.
RideSafe's innovative use of blockchain technology has also helped it to stand out and even brought investors its way. Benson and his team met a delegation from aeternity Ventures during the World Blockchain Conference that was held in Nairobi. He enrolled his startup for incubation by the VC firm, which focuses on blockchain startups.
Months later, the startup secured $100,000 in funding from the venture firm. At the time, the startup was just seven months old, he told me, making the achievement even more impressive.
The funding enabled RideSafe to develop its technology and focus on an awareness and onboarding campaign, Benson revealed. It also enabled the startup to rent office space and increase its team.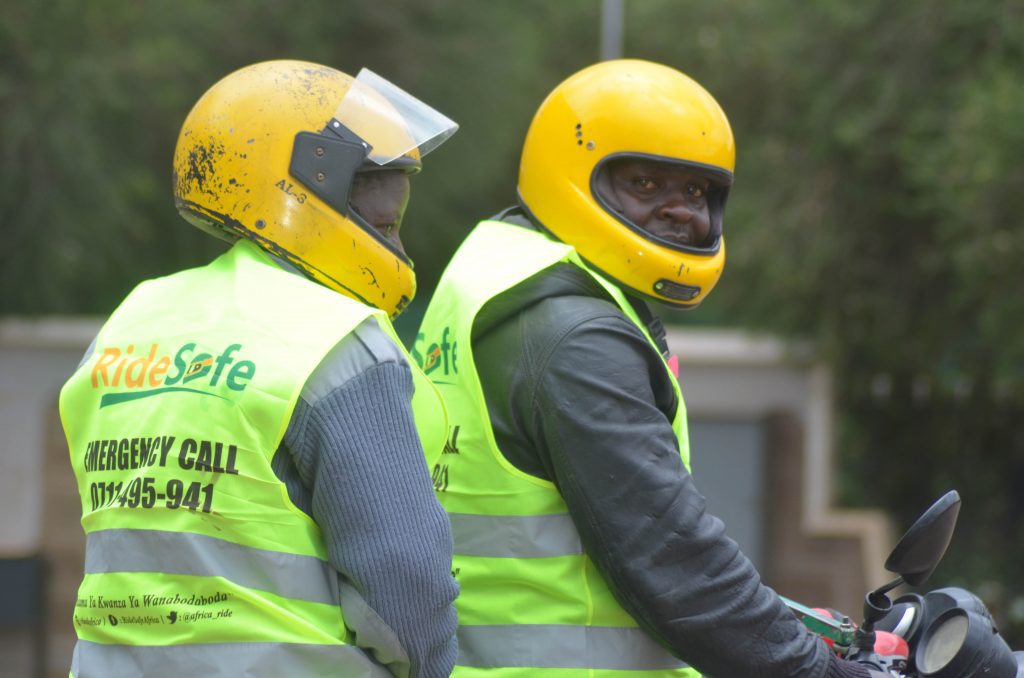 Currently, the service is only available for riders in Nairobi. However, this is just the beginning, Benson told me, as he revealed an ambitious plan to expand into the rest of Kenya and beyond. The startup is "targeting East African Community for mid-2020 and later on Africa at large."
The startup also works with an extensive number of health centers. Benson revealed:
While the government works to make the roads safer for motorists, passengers and pedestrians, RideSafe will save countless lives by ensuring that they have health insurance that is customized for their needs. In Kenya, less than 20% of the population has health insurance. Most of these are salaried employees for whom health insurance is mandatory. A majority of low income households aren't insured, a category into which most riders fall.