Ripple Drastically Reduces XRP Sales in Latest Quarter
Ripple's sales of XRP on the open market were cut drastically, reducing supply pressure on token holders.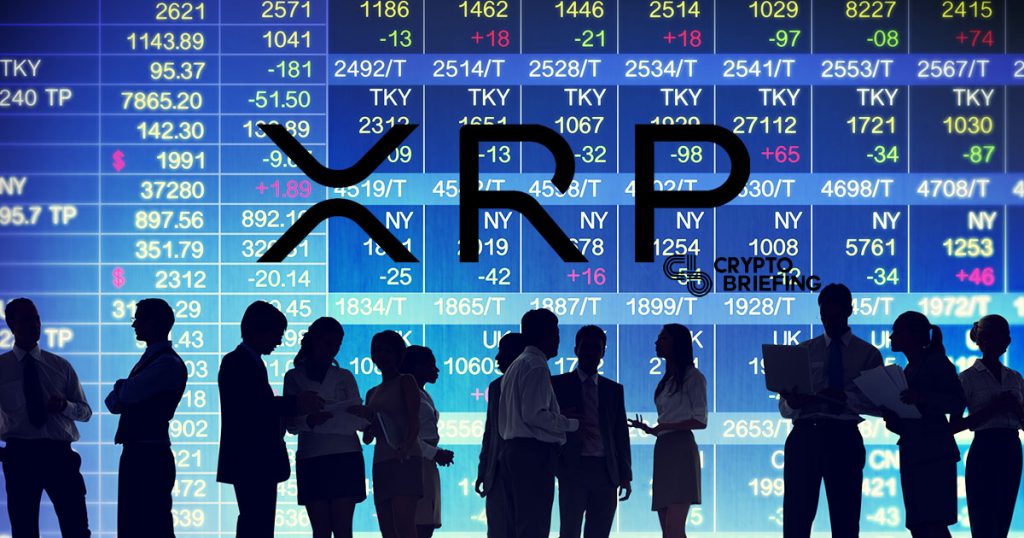 Key Takeaways
In Q1 2020, Ripple has recorded its lowest quarterly sales of XRP yet.
The company only sold a total of $1.75 million worth of XRP last quarter, down from $13.08 million.
The 87% decrease in sales are consistent with Ripple's shift to a more conservative sales benchmark.
Ripple's latest XRP Markets Report shows the company has drastically reduced its sales of XRP over the latest quarter.
Ripple Releases Quarterly Report
Over the first quarter of 2020, Ripple only sold a total of $1.75 million worth of XRP. This represents a drastic 87% drop in sales compared to the previous quarter, where Ripple sold $13.08 million worth of XRP.
Unlike other quarters, these sales came solely from institutional over-the-counter (OTC). These OTC efforts were concentrated in Europe, the Middle East, and Africa (EMEA), as well as Asia, which Ripple described as "strategic regions."
The company continued the pause of their programmatic sales, meaning they no longer sell XRP directly on cryptocurrency exchanges. A shift to a more conservative volume benchmark for the sale of XRP began back in the second quarter of 2019.
Liquidity and Trading Volume Soar
According to the report, RippleNet's On-Demand Liquidity (ODL) service tripled in transaction volume from Q4 2019 to Q1 2020, with the dollar value transacted over the platform increasing by nearly 3x.
One of the things that contributed to this climb in volume has been the partnership between Ripple and Azimo, a UK based digital money transfer service. Azimo launched its Ripple-powered service to send payments to the Philippines, and managed to save between 30% and 50% within a few months for arranging currency transfers, according to Azimo.
Aside from the partnership with Azimo, the volume growth the company has seen is partly due to XRP being integrated into a number of additional exchanges and liquidity instruments in the last quarter.
Data from CryptoCompare showed that XRP's daily volume increased significantly compared to the previous two quarters, increasing by over 60% when compared to Q4 or Q3 of last year.
However, the increase in volume seems to have brought about an increase in volatility as well. XRP's volatility of daily returns over the latest quarter reached 6.2%, which represents a significant increase in volatility from the 3.1% recorded in Q4 2019.
XRP surpassed Bitcoin in volatility but stayed behind Ethereum, which recorded volatility of daily returns of 5.8% and 7.3%, respectively. However, this volatility is the result of a major rally, with XRP up more than 11% over the last week.