Ripple Hires New Lawyer as Courts Discuss Fair Notice
Ripple has hired a securities specialist; meanwhile, its legal team is challenging a key point.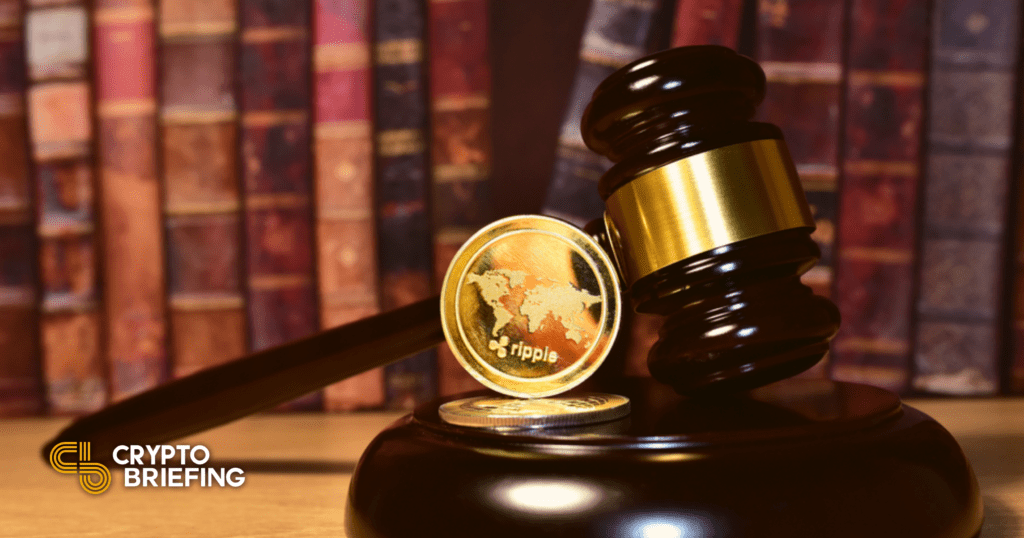 Key Takeaways
Ripple has brought securities specialist Nicole Tatz of Cleary Gottlieb Steen & Hamilton LLP onto its legal team.
This week, Ripple also argued that the SEC did not give it fair notice over the legal status of its token sales.
The SEC initially filed a lawsuit against Ripple in December; an end date for the proceedings is still unclear.
Ripple saw two significant legal developments this week. It has added a new lawyer to its legal team, and it is contesting a key accusation from the U.S. Securities and Exchange Commission (SEC).
Specialist Joins Ripple's Legal Case
Nicole Tatz of Cleary Gottlieb Steen & Hamilton LLP has joined Ripple's legal team, as announced by James. K. Filan today.
The news has been met with mixed reception. On a positive note, Tatz has a background in government investigations "with a particular emphasis on securities litigation." She has represented clients in front of many authorities including the U.S. SEC.
That suggests she is ideal for Ripple, which has been accused of operating an unregistered securities offering by the SEC.
However, others have noted that the addition of a new lawyer to the case means that legal proceedings could be extended.
Ripple Argues Against Fair Notice
In the latest development in the case, Ripple lawyers argued that the SEC did not provide fair notice prior to the lawsuit.
The SEC originally claimed that Ripple was given fair notice that its XRP sales could be illegal. It cited a report by report by Cornerstone Research that outlined several previous violation.
In a new SurReply, lawyer James K. Filan has argued that the SEC relied on a document that did not apply to Ripple's situation. He argues that the firm ran an ongoing token sale rather than a one-time ICO, while the Cornerstone Report only focused on the latter.
"Of more than 70 cases cited in Cornerstone Report, outside of Ripple, none alleged violation of § 5's registration requirement for sale of digital assets outside the context of ICO," Filan explained.
The SEC has replied to Ripple's claims. It says that Ripple has put forward an "incorrect characterization" of its fair notice claims. It added that fair notice does not require "exact factual evidence."
When Will the Lawsuit End?
The SEC filed its lawsuit against Ripple in December, alleging that the firm's sales of the XRP token violated securities regulations.
Various estimates predict that the lawsuit could end by September 2021 at the earliest. Less optimistic estimates suggest that the legal proceedings will not end until some time in 2023.
Despite the inconvenience of the lawsuit, Ripple is doubling down on its business prospects. After several exchange delistings in the U.S., the firm says that it has a strong presence in the Asia Pacific market. Ripple also plans to run an IPO after the lawsuit ends.
Disclaimer: At the time of writing this author held less than $75 of Bitcoin, Ethereum, and altcoins, and did not hold XRP.