Uphold Will Resist SEC's Lion-Like Hunger for XRP
Uphold won't delist XRP, even as other exchanges like Blockchain.com remove it.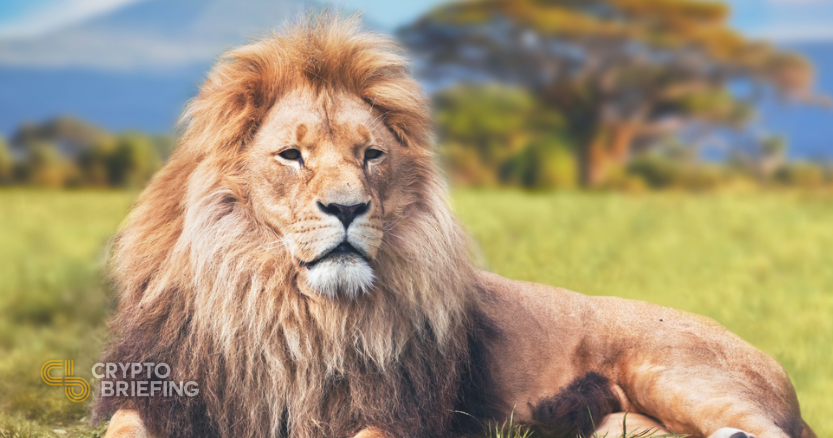 Key Takeaways
Uphold says that it will not delist XRP despite the SEC's current lawsuit against Ripple.
It will only do so if the SEC declares unequivocally that XRP is a security, or if trading volumes decline to an unreasonable point.
Meanwhile, Blockchain.com and several other exchanges plan to delist XRP for the time being.
Uphold has revealed its stance on XRP delisting in the wake of the U.S. Securities and Exchange Commission's lawsuit against Ripple.
Uphold Will Not Delist XRP
Uphold has stated that it will not delist XRP despite the regulatory threats that Ripple currently faces.
J.P Theriot, co-founder and CEO of Uphold, says that the exchange will continue to list XRP "until and unless the Complaint is adjudicated against Ripple." That means that the U.S. Securities and Exchange Commission will need to explicitly state that XRP is a security in order for Uphold to delist it.
He adds that the exchange would also delist XRP if trading volumes fell to a low level that would make supporting the coin impractical. That criteria does not appear to be the case right now, as XRP is currently the fourth most-traded cryptocurrency with a 24-hour volume of $12.6 billion.
Theriot also noted that while the SEC is a "lion" that protects consumers, its actions could harm Ripple, XRP investors, and blockchain innovation in a broader sense. "Perhaps the innovator in question [Ripple] poked the lion and got swatted," Theriot wrote.
"Now we have to see whether the lion gets up and finishes the job, or returns its attention to more likely (and deserving) next meals," he concluded, alluding to the many fraudulent enterprises that have been shut down by the SEC in recent years.
Theriot says that Uphold hopes that the resolution of the XRP complaint will create more clarity for the blockchain industry.
Delistings Are Widespread
Several other exchanges have also recently announced their policy on Ripple's SEC lawsuit and delistings. Coinbase, OKCoin, Bitstamp, Bittrex, Binance.US, 21shares, and a number of other exchanges have chosen to delist XRP, at least for the time being.
Blockchain.com, meanwhile, has revealed that it will halt XRP trading beginning on Jan. 7 at 11:59pm GMT. This is earlier than the previously announced date of Jan. 14.
Blockchain.com told Crypto Briefing that low volumes were the reason for the prompt delisting: "While we initially set January 15th as the trading halt date for XRP to give our customers as much notice as possible, we've determined that interest in trading XRP is lower than expected," the firm said.
The firm says that users will still be able to access XRP after that time, but they will not be able to deposit XRP. It also says that adding and removing support for XRP is an "ongoing process," and that it will continue to monitor developments surrounding XRP.
Ripple announced that the SEC had plans to file a lawsuit against it on Dec. 22. The SEC argues that the firm's XRP sales constitute an unregistered security offering, a claim that Ripple plans to contest.
Legal proceedings against Ripple will begin in mid-February, according to recent court filings.
This article has been updated with a statement from Blockchain.com.