Ripple IPO Could Pit XRP Against Goliath: Report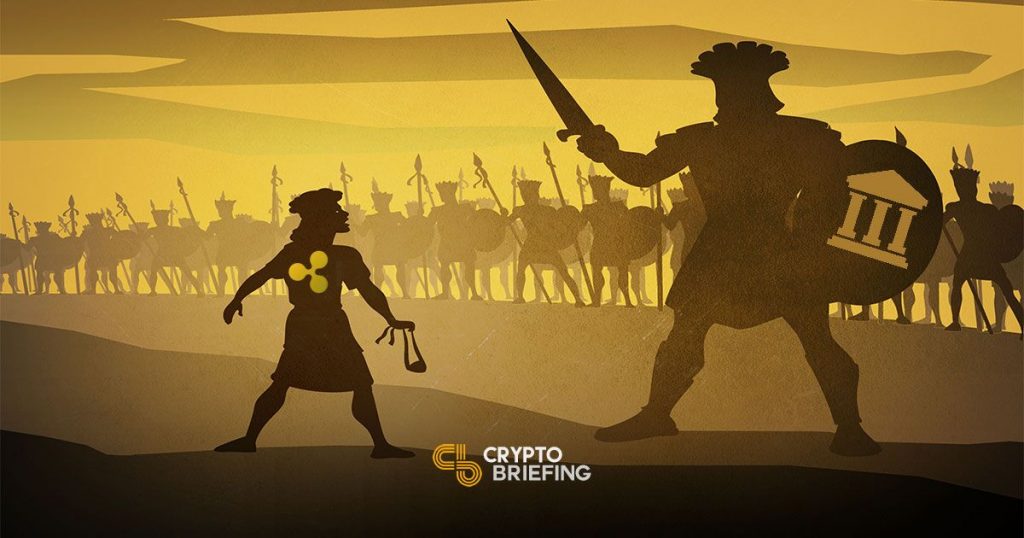 Researchers for an exchange which trades Ripple equity has expressed concerns about the long term viability of the remittance and settlements solution provider. There are doubts on whether an IPO would be successful. Ripple might fare better, researchers suggested, if it was taken over by a larger institution.
A recent report by SharesPost, an Alternative Trading System (ATS) investigated whether a Ripple IPO would be an attractive investment. The main concern was that although cryptocurrencies, like XRP, could clearly work as a settlements solution, competition from established finance is a significant obstacle, one which researchers weren't altogether certain Ripple could overcome.
The payments sector is worth more than a trillion dollars, but is still highly competitive. "Payments is a crowded landscape with big banks, processing firms and now Blockchain based payment startups chasing the same market," the researchers said in the report, published last week.
"[U]nlikely to be profitable anytime soon", firms such as Ripple run the risk of losing out to well-heeled incumbents who have the purchasing power to create their own solution – like JPM Coin – or take over companies developing something similar.
---
Is a Ripple IPO feasible?
SharesPost is an online marketplace that allows accredited investors to trade pre-IPO stock. This includes Ripple equity. Ripple has raised more than $90M from two funding rounds, as well as revenue earned by periodically selling XRP tokens from its escrow account.
Ripple has a lot going for it. RippleNet, the underlying product, was a "safe, efficient and reliable alternative to existing payment methods", researchers argued. An IPO would certainly generate a lot of interest, speculation over a possible offering has been mounting for years. Ripple CEO Brad Garlinghouse told CNBC in September 2017 that although the company was not yet ready for an IPO, it would "make sense" at some point in the future.
SharesPost researchers also looked at seven comparable public offerings from companies like Mastercard, PayPal, Visa and Western Union. They found equity traded on average 10x above the initial price, between 2017-2019. If financial institutions adopt RippleNet, the Ripple IPO could become highly lucrative.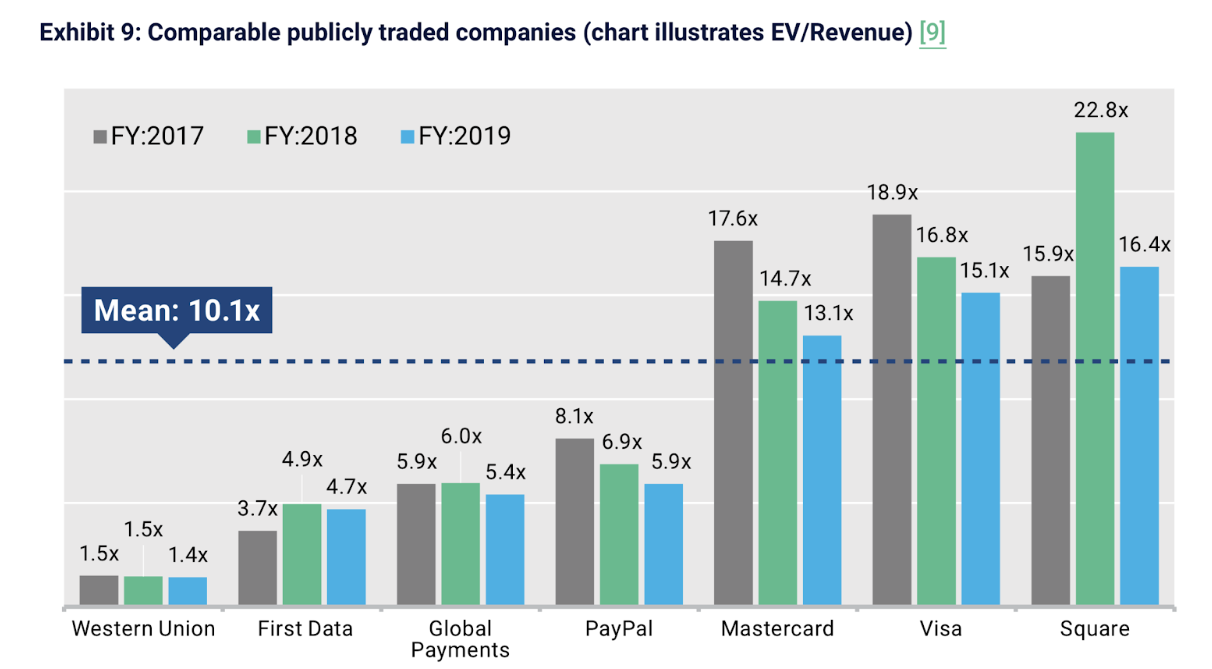 The researchers suggest that Ripple could actually become "an attractive target" for a large financial institution. Many of the large banks are already developing their own settlements solution; Ripple could be integrated. Although not as lucrative as IPOs, equity in comparable companies that had been acquired by larger entities still increased sixfold on average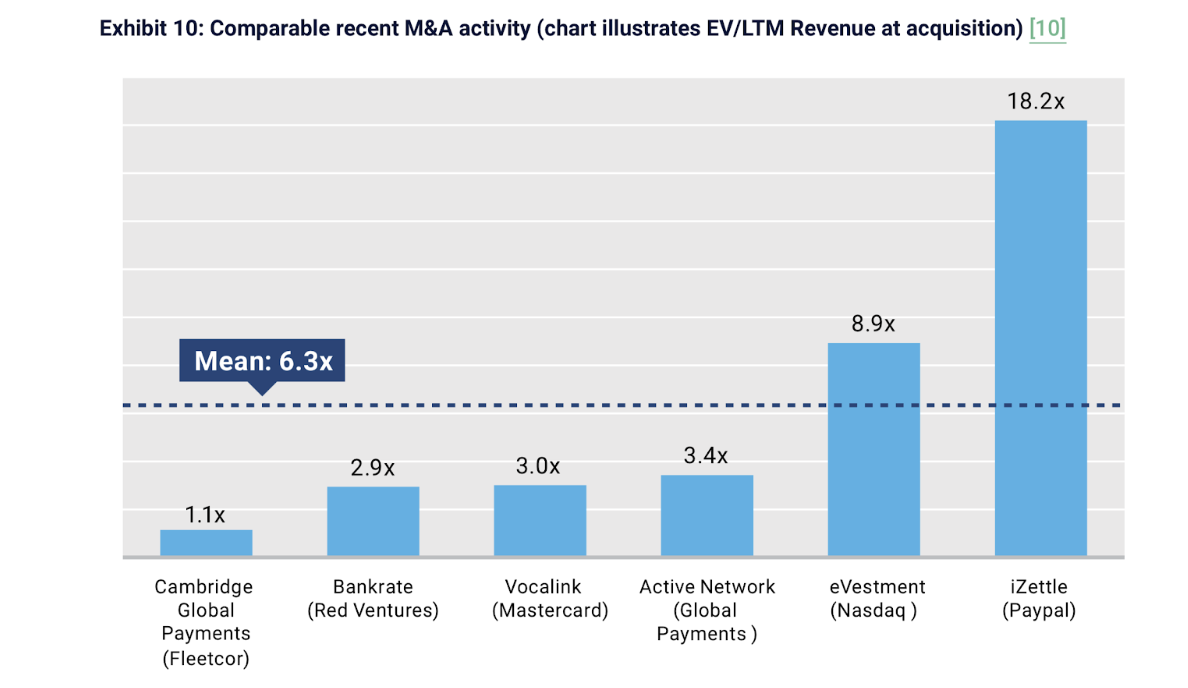 Investor enthusiasm for tech companies appeared to be on the decline. The Nasdaq composite fell to $6,300 in December, the lowest level since July 2017. But this has already recouped. As the recent Lyft IPO shows, the appetite for "Silicon Valley offerings" remains insatiable, at least for the time being.
But the stakes remain high. An IPO would engage Ripple in a David and Goliath battle against the banks. Ripple is further down the road: it's name is synonymous with blockchain-based settlements solution; some financial institutions already, albeit tentatively, use RippleNet. But a near-limitless resource pool will allow competitors from established banks to catch up.
An IPO places Ripple in a direct collision course with financial institutions developing their own solution. The odds are slowly shifting out of Ripple's favour. Unlike the well-known story, the giant could crush Ripple long before the creator of XRP even has time to load its slingshot.