Is Ripple Hiring For Serious Expansion?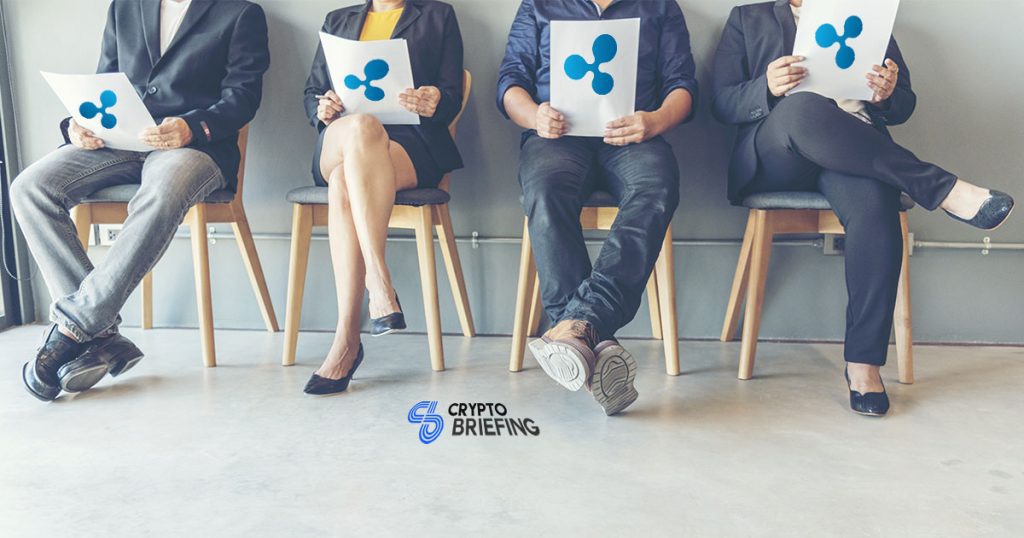 Are you getting bored of your 9-5? Ripple Labs is hiring….but you might need to relocate. Faced with increased competition from the likes of Facebook and JPMorgan, the company behind XRP is seeking new talent in its quest to dominate the international settlements game.
A job ad on the Ripple website reveals that the company is looking for a Recruiting Coordinator, in order to attract talent before competitors even get a look-in. "Ripple is growing and we need more hands on deck to assist in hiring candidates around the globe," reads the advert, published last week.
The successful Recruiting Coordinator will be based in London, and put in charge of Ripple's entire global hiring process. Part of the job will involve coordinating a "high volume" of interviews.
---
Help Wanted
According to CEO Brad Garlinghouse, Ripple Labs already employs upwards of 400 people in locations all around the world, with offices in New York, London, San Francisco, Singapore, Sydney and Mumbai.
The Recruiting Coordinator is one of 67 listings on the Ripple site, suggesting that the company may be seeking to expand its staff by as much as 16%. Some of those listings are for multiple positions.
Some turnover is to be expected in a large company, but the number of open positions seems to indicate that Ripple is in the middle of a hiring push. For comparison, the company listed only 38 openings in January, according to a snapshot from the WayBackMachine.
---
Is Ripple Under Pressure?
Ripple might be feeling vulnerable. For much of its history, it was the only company working on developing a settlements solution harnessing digital assets. That changed slightly when Jed McCaleb, one of the co-founders, left to set up Stellar in 2013.
But things really came to a head when JPMorgan, the largest investment bank in the world, unveiled Quorum, a permissioned version of Ethereum, shortly followed by the JPM Coin cryptocurrency.
While Ripple boasts that it can onboard two new clients to RippleNet every week, that will hardly compare to the scale of JPMorgan's network.
Details are still sparse on the motivations behind the new job openings. Over the past few months, the company has pushed development forward as it tries to stay ahead of the competition.
In April, SVP of Product Asheesh Birla said that Ripple is "working on" expanding xRapid – the solution that uses XRP – to more jurisdictions worldwide. Birla highlighted that clients could be successfully integrated within weeks, compared to rival solutions which could take six to eight months.
Ripple has also begun a campaign of aggressive expansion into what it identifies as key markets. The company announced in June it was about to undertake a region-wide expansion into South America, setting up shop in Brazil as part of the first phase. The move was intended to meet high demand as existing RippleNet clients, like Spanish bank Santander, have large-scale operations in Latin America.
Crypto Briefing asked Ripple for further details about the job openings, but did not receive comment by the time we went to press.
Meanwhile, if you're curious about a career at Ripple, you might consider applying. Previous employees seem to be largely positive, giving the company 4.7 stars. The biggest downside, according to Glassdoor, is that "Work/Life balance isn't there."