Fintech And Foundation: Ripple Makes Headway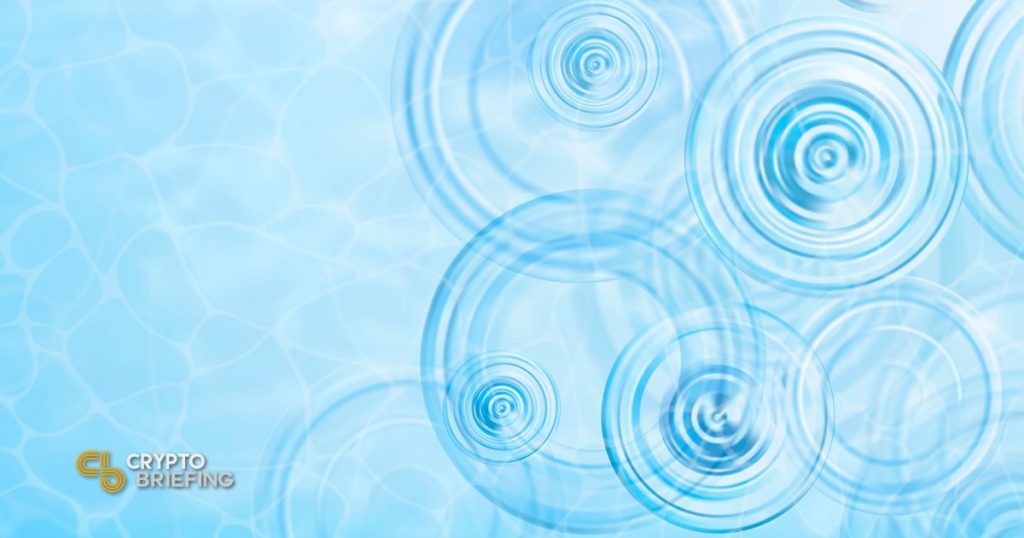 Crypto markets may be in the doldrums, but Ripple is still staying afloat. In a week of red marks, XRP hit quite a few promising signs.
Gates Gives XRP a Bump….Or at Least a Nod
Bill Gates is not a fan of Bitcoin, but XRP might be a different story. The Bill and Melinda Gates Foundation may turn to Ripple's Interledger technology to facilitate micropayments in the developing world, according to one of the Foundation's Deputy Directors.
The Foundation is "partnering with Ripple and Coil," to simplify finance in the non-banked world, according to a tweet by Principal Technologist Miller Abel.
We are partnering w/ @ripple and @coil to implement the #Interledger Protocol & explore ways #Mojaloop can support pro-poor payment systems. #githubuniverse

— Miller Abel (@MillerAbel_) October 17, 2018
If the partnership pans out, it could make payments easier for the world's two billion unbanked. It's also a welcome shoutout for Coil, a digital payments service based on XRP and the Interledger protocol. Somewhat similar to the Brave Browser, Coil's browser plugin rewards content providers with a small donation of cryptocurrency.
Although currently focused on Web Monetization, the same technology can be used to facilitate easy peer-to-peer payments in countries with limited banking infrastructure.
This isn't just good for crypto. Mojaloop, an open-source software for financial services, hopes to unify the competing centralized payment platforms in a single interoperable system. It was created in collaboration with Ripple, Dwolla, and several other fintech companies, with the funding and support of the Gates Foundation.
---
RippleNet Success Stories
Although the partnership with the Gates Foundation does not seem to be official (yet), it poured fuel into what was already a favorable month for the third-largest cryptocurrency. Hot of the heels of the xRapid launch, Ripple lately announced a successful matchmaking for global payments between InstaRem, a London-based remittance platform, and Brazil's BeeTech.
Ripple helped the two companies connect via RippleNet, "allowing them to establish new corridors from Brazil to Spain, Italy, Germany, France and Portugal," according to an account in Ripple Insights:
With RippleNet, InstaReM and BeeTech are able to provide real-time, efficient payments that lower overall costs. Both financial institutions are also able to create new business opportunities for their customers and scale their connections around the world faster.
---
Nexo Adds XRP
While crypto is meant to be spent, now you can use it for loans as well. Nexo added XRP collateral options for its loans this week, allowing users to borrow fiat currency against their XRP hodlings.
"XRP holders now have the ability to instantly borrow against their asset rather than sell it when the need to access to cash arises," Nexo said in a mass email. "This makes HODLing XRP even more straightforward, as it eases selling pressure and provides the most tax-efficient model for managing personal finances."
Nexo, along with SALT and BlockFi, is one of the leading platforms for blockchain-secured loans and the first to offer loans backed in XRP.
---
Omni Adds XRP For Easy Rentals
In addition to borrowing, you can also use XRP for renting. Omni, an Uber-like platform for renting tools and equipment, has recently added XRP payments to its platform.
Users in San Francisco or Portland will be able to rent cameras, musical instruments or other expensive equipment in fiat or XRP, the company said in a blog post. "We're building towards a world with frictionless access to the things we need as we need them, irrespective of ownership," the company said, adding:
We set out to implement a payments system that was both instantaneous and global, which is why we partnered with Ripple back in January and why we're excited to announce the XRP cash out option now. By enabling XRP cash outs we're aiming to lower the barrier to entry for crypto-curious consumers and also reduce the risk because you still own the asset.
While it's heartwarming to see regular people getting crypto without the trouble of an exchange, we suspect that Omni didn't just choose XRP for fast payments—Ripple was one of Omni's largest backers, contributing more than $25 MM to the company's launch.
The author has a small investment in XRP.