Ripple Wants Former SEC Member to Testify In Case
The U.S. Securities and Exchange Commission is attempting to quash that request.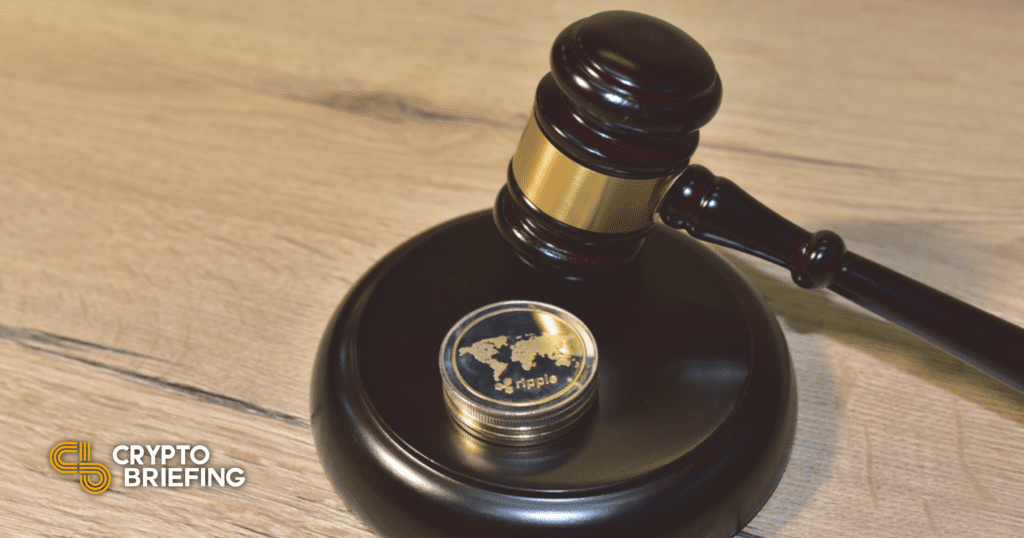 Key Takeaways
Ripple aims to bring a former SEC member to court to testify.
That individual could be former SEC chair Jeff Clayton or another official who has left the SEC in recent months.
Meanwhile, the SEC is attempting to block Ripple's request.
The legal case between the U.S. Securities and Exchange Commission and Ripple has seen a new development, as Ripple aims to depose a former SEC member and hear their testimony.
Ripple Wants to Question Ex-SEC Official
According to lawyer James Filan, Ripple's deposition request aims to bring an ex-SEC member to court. He writes: "This means that Ripple wants to question, under oath (deposition), a former SEC official."
Filan added that "we [the community] do not know who the former SEC official is yet." However, several high profile members have left the SEC in recent months, and all are potential candidates.
One candidate is former SEC Chairman Jay Clayton, who was responsible for initiating the case against Ripple last December. Given his involvement in the case, he is a likely candidate.
Other possibilities include William Hinman, Sagar Teotia, and Stephanie Avakian. Each individual left the SEC in the last several months. However, each has had minimal involvement in the case, and as such they are less likely subjects.
SEC Wants to Quash Request
Meranwhile, the SEC is attempting to quash Ripple's request. Filan noted that the SEC "objects to the deposition." He writes that Ripple and the SEC could not "work out their differences" and that they want Magistrate Judge Sarah Netburn to decide what will happen.
It is not clear what Ripple aims to accomplish by having a former SEC member testify in court. However, Ripple previously criticized the SEC for launching its legal case during the transition between the Trump administration and Biden administration.
Ripple CEO Brad Garlinghouse stated in April: "Jay Clayton… the day before he left office, brought this lawsuit against Ripple and against me personally…to do that the day before he leaves his position, I think it was misguided."
If the former SEC member does not give testimony, Ripple's complaints around the changeover seem to be legitimate.
Other Case Developments
The SEC initially launched its lawsuit against Ripple in December 2020 when it claimed that the company's sales of its XRP token constituted an unregistered securities offering.
Earlier this month, Ripple argued that the SEC did not give it fair notice prior to the lawsuit. It also gained a small victory when it prevented the SEC from accessing some of its documents.
More recently, SEC Commissioner Hester Peirce suggested that XRP "doesn't necessarily have to be a security." In her view, it is the underlying investment contract that is considered a security.
Meanwhile, Jeremy Hogan, a lawyer in the XRP community, has put forward a new estimate for the end of the case. He believes that the case could reach a summary judgment by early 2022.
Disclaimer: At the time of writing this author held less than $75 of Bitcoin, Ethereum, and altcoins, and did not hold XRP.