Robinhood IPOs Amid Uniswap Partnership Rumors
Class A shares will begin trading at $38 under the ticker "HOOD."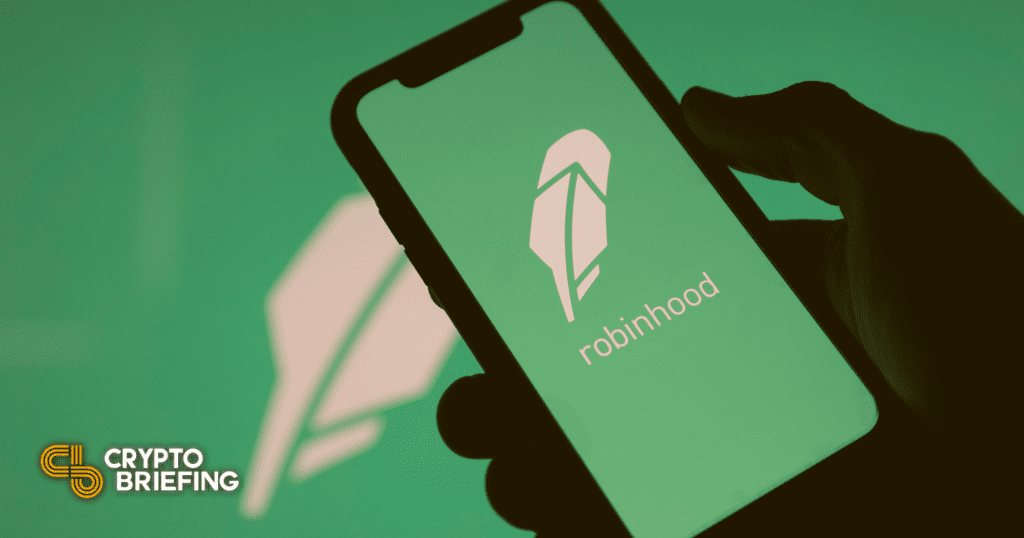 Key Takeaways
Stock and crypto trading app Robinhood will launch its initial public offering valued at $31.7 billion.
In Q1 this year the company saw a boom in profits from crypto trading on the platform.
Robinhood is rumored to be working with DeFi giant Uniswap to expand its crypto capabilities.
Shares of the stock and crypto-trading app Robinhood will begin trading today, with the $38 starting price valuing the company at $31.7 billion.
Robinhood Goes Public
After many delays, Robinhood is finally launching its initial public offering (IPO).
In a Wednesday press release, the commission-free broker announced that its IPO will start after the market opens on Jul. 29, with 55 million shares of Class A common stock priced at $38 apiece.
In addition to publicly offering shares on the Nasdaq Global Select Market, Robinhood will allow its users to buy up to a third of all shares ahead of the launch through its trading app. Early access to a highly anticipated IPO usually attracts substantial engagement from investors and institutions alike. However, as the IPO launch price of $38 is at the lower end of pricing estimates, it may indicate less interest than expected.
A lack of interest in the IPO may be due to the slew of controversies Robinhood encountered this year. In January, the company faced severe public backlash after restricting users from buying GameStop shares during a widely-publicized short squeeze. In May, the Robinhood app crashed as Dogecoin reached new all-time highs, locking users out from trading and sparking outrage among customers.
Despite the anger following the Dogecoin debacle, it seems that an increasing number of crypto traders are using Robinhood. In the first quarter of 2021, the company reported that 17% of its revenue came from users trading cryptocurrencies, compared to only 4% in the previous quarter. Of Robinhood's cryptocurrency revenue, 34% came directly from users trading Dogecoin.
With the money raised in today's IPO, Robinhood is looking to expand its customer support operations, hire additional staff, and meet its tax obligations in the future. As part of Robinhood's current hiring efforts, CFO Jason Warnick stated that the company wants to expand its crypto unit by hiring an additional dedicated CFO.
Expanding its crypto unit is not the only way Robinhood is engaging with crypto markets. In a since-deleted video of last week's Ethereum Community Conference presentation, DeFi protocol Uniswap hinted at a possible partnership with the mobile stockbroker. During the presentation, Uniswap Labs growth lead Ashleigh Schap stated:
"One of the cool things that we've actually been talking about with them [Robinhood] is a way to use Uniswap to automatically settle a trade for example right when it happens with the user."
As rumors spread, Uniswap was quick to set the record straight, with Uniswap Labs COO Mary-Catherine Lader stating that "Uniswap has no current relationship with Robinhood."
Robinhood has seen explosive growth, more than tripling its revenue from 2019 to 2020. As the company continues to grow, expanding its crypto presence will be a high priority as the sector continues to attract new retail investors.
Disclaimer: At the time of writing this feature, the author owned BTC and ETH.