Robinhood, Reddit CEOs Testify In Gamestop Hearings
Hearings concerning Robinhood's response to Gamestop short selling took place today.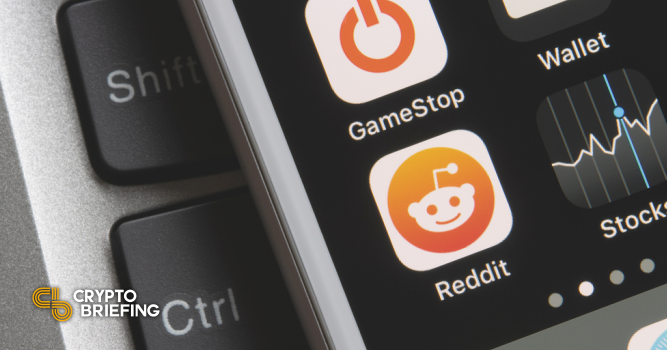 Key Takeaways
The U.S. House Financial Services Committee held a hearing concerning Robinhood and Gamestop today.
Last month saw massive shortselling of Gamestop's corporate stock (GME) coordinated on social media.
The CEOs of Reddit and Gamestop testified today, along with independent trader Keith Gill.
The U.S. House Financial Services Committee held a hearing today in order to question those involved in the mass short selling surrounding Gamestop (GME) stocks last month.
Reddit CEO Says Activity Was Legitimate
In January, social media users on Reddit communities such as WallStreetBets coordinated their trading activity to purchase and short Gamestop (GME) en masse to make profits.
During the hearing, Reddit CEO Steve Huffman insisted that WallStreetBets hosted legitimate activity, and that the activity that surrounded the campaign was natural. "With the increase in attention, WallStreetBets unsurprisingly faced a surge in traffic and new users," Huffman noted in a prepared statement.
He added that Reddit analyzed that activity and determined that bots and foreign agents did not play any significant role, and concluded that the community acted within the "within the bounds" of site policy.
Gill Says He Did Not Influence Markets
Independent trader Keith Gill ("Roaring Kitty") also testified.
Gill was responsible for attracting early attention to Gamestop stocks in 2019 through Reddit and YouTube after observing that the stock was undervalued. He insisted that he did not solicit others to buy GME, and that he only had access to public information.
Gill added that he shared his investment views on social media in order to educate others and accept criticism. "The idea that I used social media to promote GameStop stock to unwitting investors is preposterous," Gill concluded, drawing attention to his low attention and viewership rates at the end of 2020.
Robinhood CEO Comments
Last month, Robinhood responded to the mass activity around Gamestop by restricting the trading activity of its users.
During today's hearing, CEO Vlad Tenev declared that Robinhood's decision to restrict user activity was a response to rapidly rising collateral and deposit requirements. He denied that this was done in response to pressure from hedge funds, as some had speculated.
"Robinhood Securities put the restrictions in place in an effort to meet increased regulatory deposit requirements — not to help hedge funds. We don't answer to hedge funds," Tenev stated.
Tenev sympathized with investors frustrated about Robinhood's policy decision, but implied other courses of action would have been far worse. "We don't want to impose that type of experience on our customers unless we have no other choice," he stated.
Fallout Is Unclear
The events surrounding the Gamestop controversy have now been in progress for several weeks. Hearings today show that regulators are willing to scrutinize Robinhood; however it is still not clear what actions will ultimately be taken against the firm, if any.
The news is particularly relevant to the cryptocurrency sector because similar events occurred around Dogecoin, forcing Robinhood to restrict trading around the cryptocurrency. Today's hearing did not address the cryptocurrency, though Robinhood's ability to suspend trading is relevant to crypto investors and stock traders alike.
In related news, Robinhood has revealed plans to introduce cryptocurrency deposits and withdrawals, addressing a long standing complaint about its restrictive cryptocurrency policies.
At the time of writing this author held less than $75 of Bitcoin, Ethereum, and altcoins.