Robinhood to Allow Cryptocurrency Deposits, Withdrawals
Trading app Robinhood says it's "working on" allowing crypto deposits and withdrawals. The company suffered a PR disaster when it halted trading on crypto assets in January.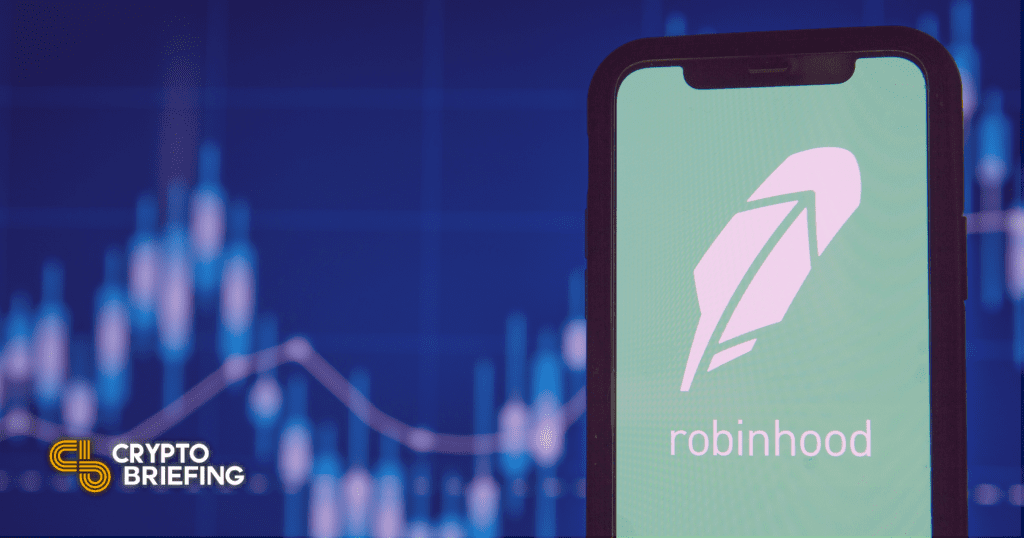 Robinhood says it will add a deposits and withdrawals feature for cryptocurrencies.
Robinhood Eyes Crypto Market
Robinhood will add cryptocurrency deposits and withdrawals according to an update posted on the company's Twitter account.
So much interest in Crypto! To be crystal clear 🔍, we fully intend to provide the ability to deposit and withdraw cryptocurrencies, including DOGE. Robinhood Crypto does NOT currently invest in cryptocurrency or use any customer cryptocurrency for our own benefit.

— Robinhood (@RobinhoodApp) February 17, 2021
The post said that the team is "working on" adding crypto deposits and withdrawals, pointing out the recent heightened interest in the crypto space.
The update also mentioned that some individuals had asked for their crypto addresses. Robinhood said it would not confirm its associated wallets "for operational security reasons."
Robinhood operates as a custodial wallet option, meaning that it looks after crypto assets on behalf of its customers.
The update also confirmed that DOGE would be included in the deposits and withdrawal feature. Last month, the company faced criticism when it halted trading on GME, DOGE, and other cryptocurrencies amid the GameStop stock drama.
Since the incident, it's raised $3.4 billion from investors, thought to be used for the company's clearinghouse.
It's not yet clear when the new crypto feature will be added. "We'll keep you updated as we progress," the note concluded.
Disclosure: The author didn't hold crypto mentioned in this piece at press time