Robinhood to Launch Crypto Wallet in 2022
Starting next month, Robinhood users will finally be able to move their cryptocurrencies off the app.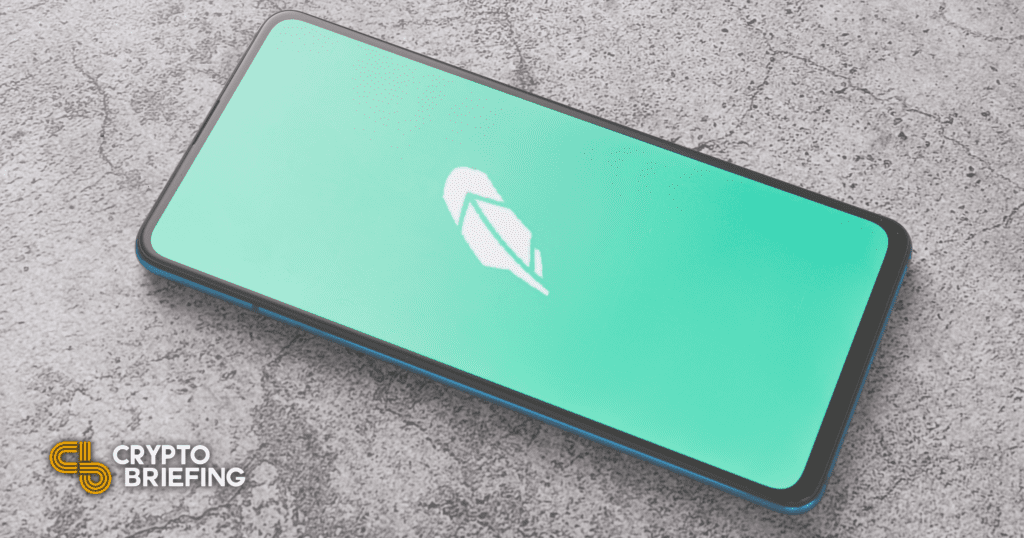 Key Takeaways
Robinhood is launching a custodial, commission-free cryptocurrency wallet.
Starting today, customers can join the waiting list to get early access to the wallet in October.
The long-awaited functionality will make it easier for Robinhood customers to manage, send and receive cryptocurrency.
Brokerage app Robinhood will release its new crypto wallet for beta testing in October, the company announced Wednesday.
Robinhood to Release Custodial Crypto Wallet
Starting next month, users will be able to transfer their cryptocurrency into Robinhood's new crypto wallet, free of charge.
Robinhood Crypto COO Christine Brown announced the news today at Messari's Mainnet 2021 conference currently being held in New York. Earlier this week, the Robinhood Twitter account hinted at a possible crypto wallet coming to the platform, although did not confirm any specific details.
What is one product feature you would love to see and why wallets?

— Robinhood (@RobinhoodApp) September 20, 2021
Since Brown revealed the news on-stage at Mainnet, the company has released and official blog post outlining how the new crypto wallets will function.
While Robinhood customers have been able to purchase cryptocurrencies such as Bitcoin, Ethereum, and Dogecoin via the broker for a while, this would be the first time they can transfer assets out of the app and into their own wallet.
The company's new mobile wallet app will be custodial, meaning that users won't hold the keys to their wallets and, therefore, won't have full control over their funds. However, the new functionality will allow them to send and receive crypto in and out of their Robinhood accounts, meaning users with the "not your keys, not your coins" mentality will be able to move their funds into their own non-custodial wallets.
Starting today, Robinhood customers can join the waiting list to get early access to the wallet, which will begin rolling out in October and become accessible to everyone in early 2022.
Robinhood's brokerage app, which allows users to easily buy and sell stocks, launched in 2013, and only began offering crypto trading services in 2018. Today, 41% of the company's revenue comes from cryptocurrency trading, with more than 60% of its customers trading cryptocurrencies at some point.
Aside from the wallet, Robinhood also recently launched a new dollar-cost-averaging (DCA) feature that allows users to automatically buy crypto on a recurring daily or monthly basis in increments as small as $1.