Robinhood's Repurchase Reclaims Bankman-Fried's Legacy Shares
This stock buyback follows last year's seizure and subsequent transfer of Robinhood shares, previously held by FTX and Emergent.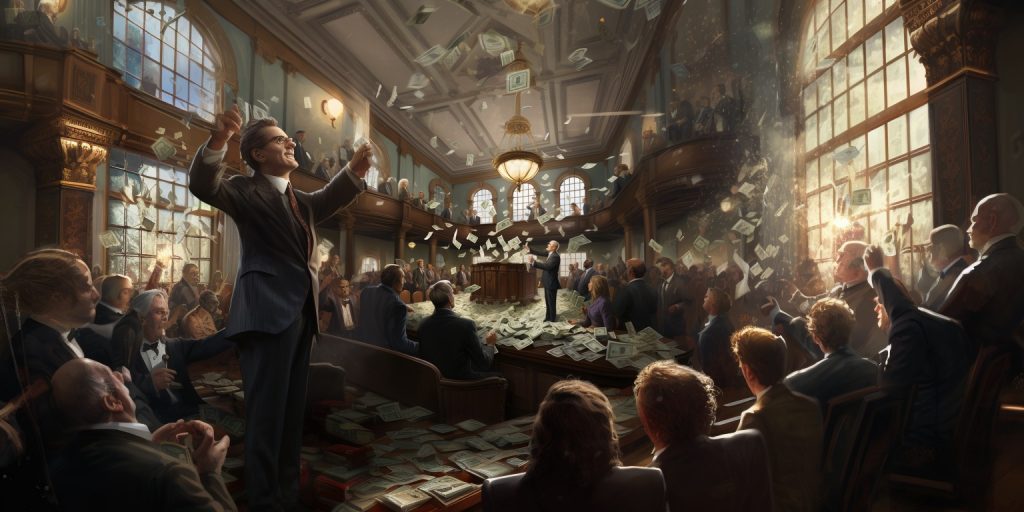 Robinhood, the prominent online brokerage firm, has officially announced its agreement with the United States Marshal Service to repurchase shares previously associated with Sam Bankman-Fried's Emergent Fidelity Technologies, amounting to $605.7 million, according to Reuters:
"The shares of Robinhood were seized and subsequently transferred to the custody of the U.S. government after Bankman-Fried's FTX and Emergent filed for bankruptcy protection last year."
Robinhood's stocks, which once belonged to Emergent, had been transitioned into the US government's custody after the joint bankruptcy declaration by FTX and Emergent in the previous year. Investors seemed to welcome this development, as evidenced by the 3% ascent of Robinhood's shares in premarket trading.
The U.S. District Court for the Southern District of New York has ratified the sale of the 55.3 million shares, each priced at $10.96. It was only in February that Robinhood initially divulged its objective to repurchase this substantial stake, emphasizing that the board endorsed the move to retrieve the majority, if not all, of the shares
This development follows closely on the heels of last November's revelation by Bankman-Fried, where he had stated his possession of a 7.6% stake in Robinhood. Assurances were made to quell any speculation of him aiming for control over Robinhood. He had indicated a favorable outlook on potential collaborative pathways between his entity and the brokerage firm during an interview with Reuters.
Further complicating matters for Bankman-Fried is the DOJ's challenge against seven of his defense's expert witnesses. The contention is grounded in the premise that these testimonies might overstep legal conventions and proffer misleading perspectives to the jury:
"The proposed experts would offer legal conclusions that invade the purview of the Court and the jury, or serve no other purpose than to provide an expert patina to inadmissible hearsay testimony about the defendant's supposed lack of criminal knowledge or intent."
The origins of the controversial documents remain ambiguous, with speculations pointing toward Bankman-Fried's personal digital storage as the potential source. If verified, this action might be in conflict with the U.S. federal rules of civil procedure.
Bankman-Fried, previously ordered to be detained pending his trial, is scheduled for a court appearance on October 2, where he will confront a slew of charges ranging from fraud to alleged financial interactions with Chinese dignitaries.