Roger Ver Stopped Mining Bitcoin Cash After Halving
Roger Ver reconsiders mining the Bitcoin Cash, the very coin he's pushed since its fork from Bitcoin in 2017.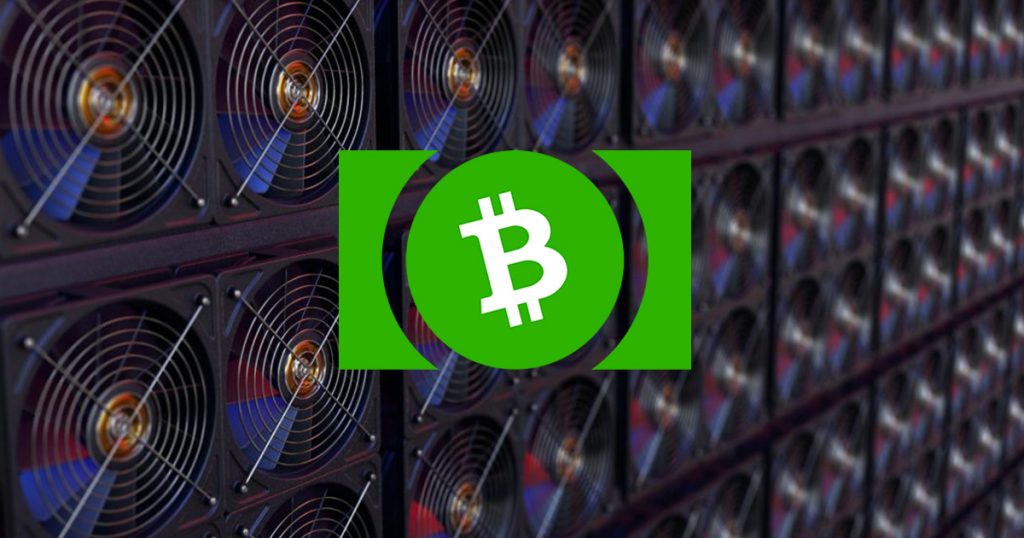 Key Takeaways
Roger Ver almost entirely drops out of Bitcoin Cash mining, with his pool Bitcoin.com dropping its hashrate by 92%.
Now Bitmain operated BTC.com was able to capture more than 51% of the network's blocks, exposing BCH to a 51% attack.
Other mining pools followed suit, leaving Bitcoin Cash's mining network security at multi-year lows relative to Bitcoin.
Bitcoin Cash saw its hashrate drop dramatically following yesterday's halving, bringing its network security to all-time lows. Even the mining pool operated by Roger Ver, one of the main figureheads behind the coin, almost entirely stopped mining BCH.
Halving Catastrophic for BCH Security
Bitcoin Cash, one of Bitcoin's most popular forks, went through its first halving yesterday. This took the mining reward from 12.5 to 6.25 BCH, about $3,200 to $1,600, every 10 minutes. Though some expected the coin's price to react strongly to the event, prices actually rose leading up to the halving, increasing by over 17% since April 5.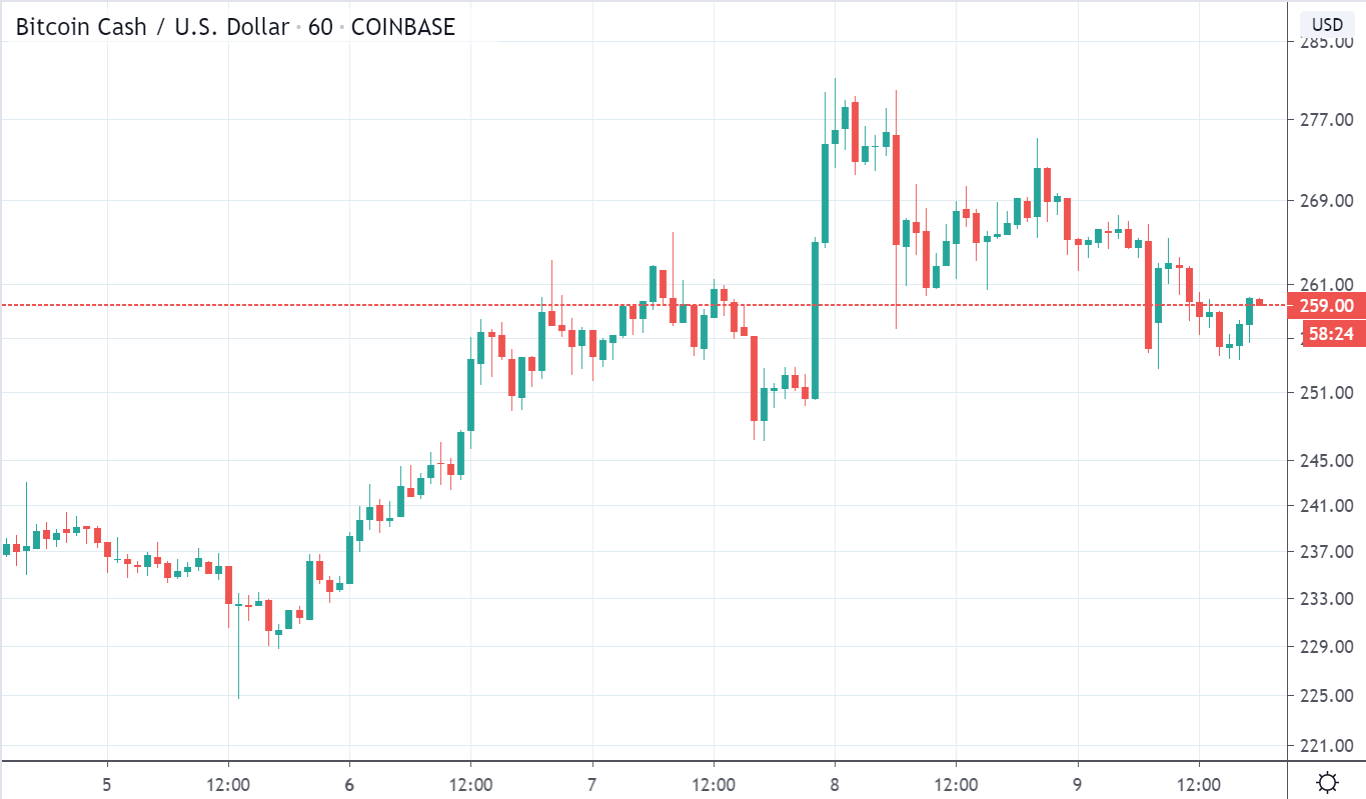 Miners on the network, however, showed a much different reaction. Almost immediately after the network hit block 630,000, there was a 109-minute gap between blocks. This is 10x the normal 10-minute block time before the network adjusted the mining difficulty. As a consequence, transactions on the network ground to a halt during that time.
Data shows this was a direct result of the network's hashrate drop, a consequence of fewer dollars allocated to mining. According to data from CoinWarz, the hashrate on the Bitcoin Cash network dropped from four exahashes per second on April 8 to below one exahash the following day. A startling reduction.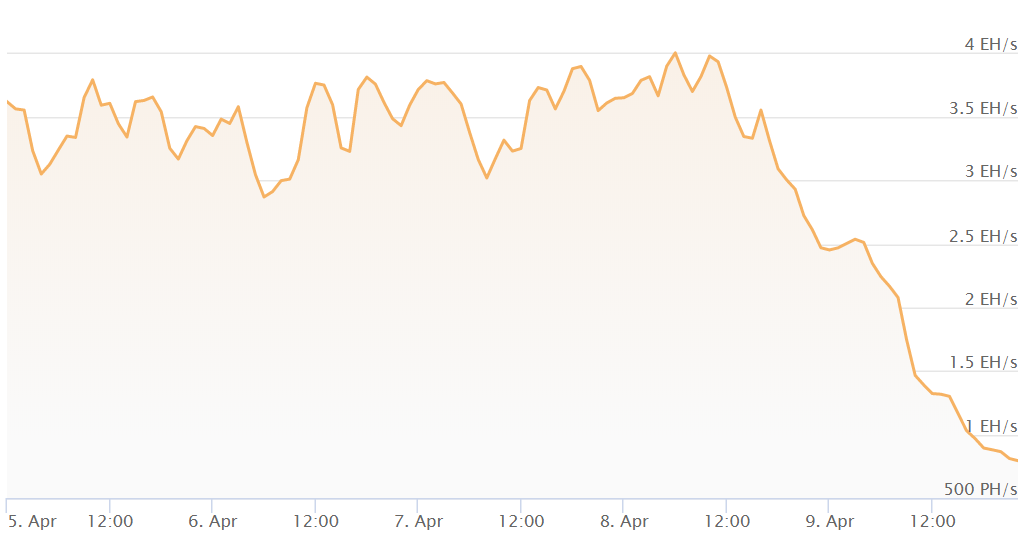 Even Roger Ver Stopped Mining
Several sources indicate that the BCH hashrate could have dropped further if it hadn't been for some mining pools operating at a loss to maintain the network. There is speculation that BTC.com, the largest mining pool on the Bitcoin Cash network operated by hardware manufacturer Bitmain, is responsible for the majority of the hashrate.
Earlier today, data from Blockchair showed that BTC.com mined 20 out of 36 blocks produced since the halving, or 56% of the blocks. This puts the network at risk of a 51% attack, should the pool collude with another operator.
Other major mining pools also saw drastic hashrate reductions commensurate with BTC.com's new dominance. Mining pools AntPool and Poolin saw a 65% and 44% drop in hashrate, respectively. Data also shows that Bitcoin.com, one of the most prominent mining pools on the network, has also been operating at a significant loss.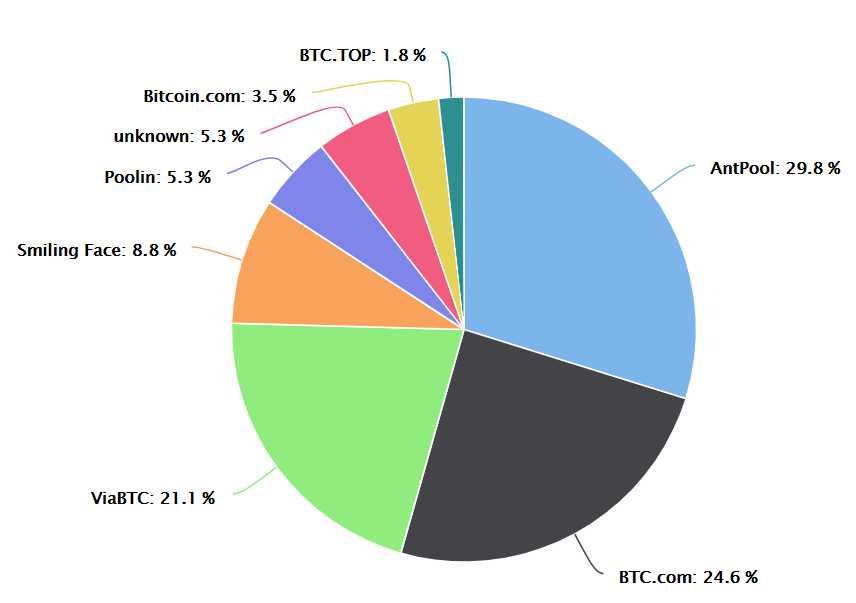 The pool, which is operated by the Bitcoin Cash exchange and corresponding educational website, has seen its hashrate drop by over 92% in the past 24 hours. It seems that even its CEO Roger Ver, the former Bitcoin evangelist turned Bitcoin Cash promoter, is finding it hard to keep his mining operations going in the wake of such a drastic reward reduction.
We are yet to see whether the huge losses in hashrate will continue or will the network be able to see some sort of stabilization in the following weeks. Needless to say, the uncertainty poses significant risks for BCH holders.
Contributions to reporting made by Mitchell Moos.