Russia's Ministry of Finance Wants to Let Banks Sell Crypto: Report
Russia's Ministry of Finance is reportedly lobbying the government to adopt a more lenient crypto stance.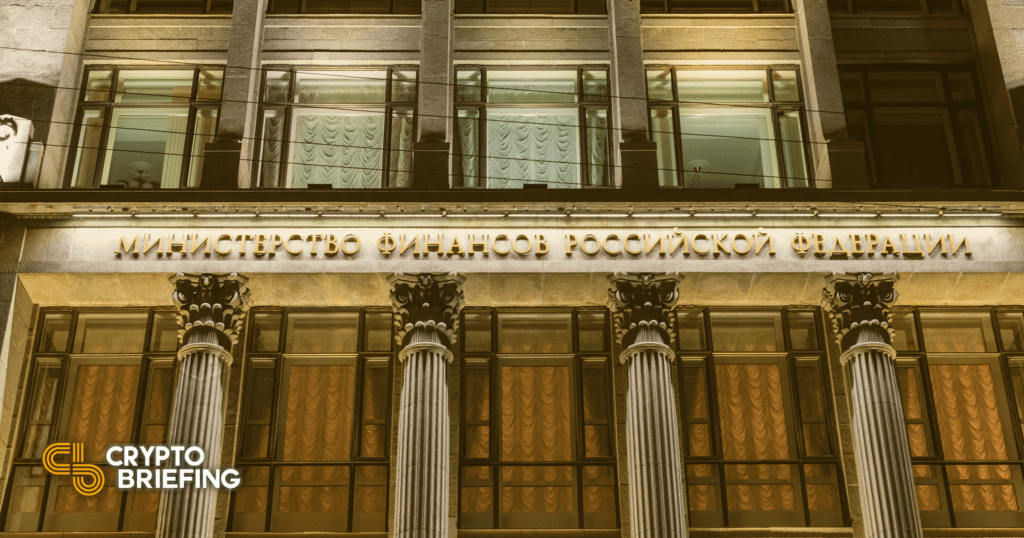 Key Takeaways
Russia's Ministry of Finance has reportedly proposed new regulations to legalize cryptocurrencies as financial assets.
The regulator has suggested that banks could be authorized to provide cryptocurrency exchange services.
According to multiple reports, the Russian government is leaning in favor of legalizing crypto assets rather than banning them.
The Bank of Russia wants to ban cryptocurrencies, while the Ministry of Finance wants to legalize them. The government is reportedly leaning toward the latter.
Russia's Ministry of Finance Suggests Legalizing Crypto
Russia's Ministry of Finance reportedly wants to legalize cryptocurrencies and let banks sell them as investment assets.
The Russian Ministry of Finance strongly opposes the Bank of Russia's anti-crypto stance and has been lobbying the government to legalize cryptocurrencies as investments assets and let banks trade them, the Russian newspaper Kommersant reported today.
The newspaper cited a letter that the Russian Minister of Finance Anton Siluanov reportedly sent to Prime Minister Mikhail Mishustin. In the letter, Siluanov reportedly outlined the differences between the two institutions and presented his case for legalizing cryptocurrencies as financial assets.
The Bank of Russia and Ministry of Finance both agree that cryptocurrencies shouldn't be made legal tender but disagree on whether they should be legalized as assets or completely banned.
On Jan. 20, the Bank of Russia published a 37-page report calling for a complete ban on cryptocurrency use and mining within Russian territory, citing threats to financial stability, monetary sovereignty, and environmental concerns.
According to the Ministry of Finance, Russians own about $26 billion worth of cryptocurrencies, which constitutes a few per cent of the population's total savings (government estimates put the figure closer to $214 billion, as Bloomberg reported Tuesday). These funds, the regulator thinks, should be legalized and brought out of the "grey" zone.
To that end, the Ministry of Finance has proposed new regulations that would grant certain banks a universal license to trade cryptocurrencies in a strictly controlled environment. Moreover, all professional market participants would be required to obtain licenses, individuals participating in the markets would be identified through "know your customer" and anti-money laundering guidelines, crypto transactions would be taxed, and perpetrators would be criminally prosecuted.
According to Kommersant, the Russian government favors the Ministry of Finance's stance and is leaning toward regulating instead of completely banning crypto. Last week, reports emerged suggesting that President Vladimir Putin opposed the Bank of Russia's proposal and was also in favor of regulating the asset class.
Disclosure: At the time of writing, the author of this piece owned ETH and several other cryptocurrencies.