Samsung Opens Virtual Store in Decentraland's Metaverse
Samsung is opening its first flagship store in the Metaverse.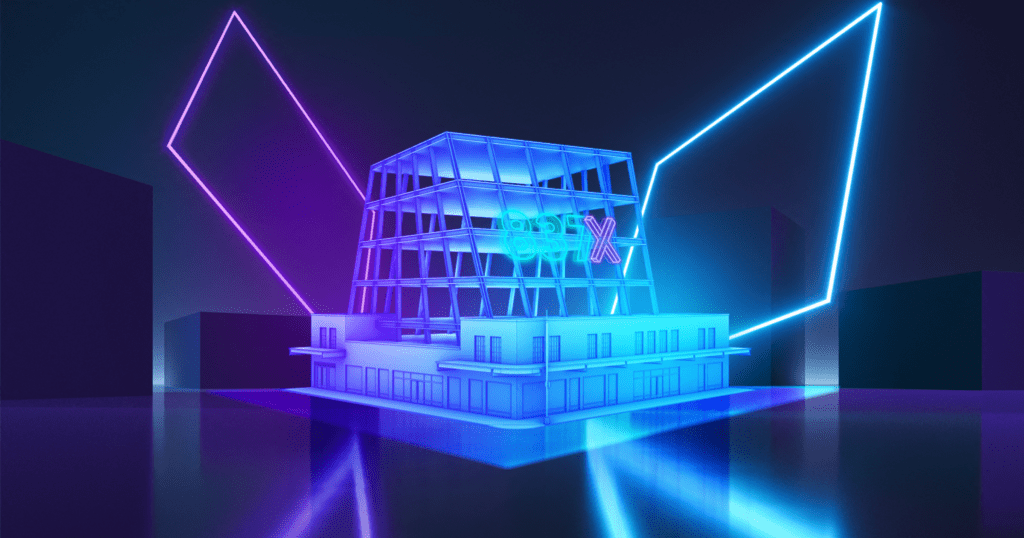 Key Takeaways
Samsung has opened the doors to its first Metaverse store in Decentraland.
Dubbed Samsung 837X, the virtual store is modeled on the company's flagship physical store located at 837 Washington Street in New York City.
The store will offer a unique digital adventure where fans can complete quests to win 837X NFT badges.
Electronics giant Samsung is opening its first virtual store in Decentraland, a blockchain-powered Metaverse world.
Samsung Enters The Metaverse
Samsung is expanding its presence to the virtual world.
The electronics giant opened its first store in the Metaverse today. Announcing the update in a Thursday press release, the firm revealed it had opened a flagship store in Decentraland, one of crypto's most popular virtual worlds.
The store, dubbed "Samsung 837X," will be modeled on the company's flagship physical store located at 837 Washington Street in New York City. "It is one of the largest brand land takeovers in Decentraland," Samsung said in the press release.
Decentraland has been one of the biggest beneficiaries of the Metaverse frenzy that commenced in late 2021. Its market capitalization soared from roughly $1 billion to $6.9 billion as speculators rushed to buy its MANA token following Facebook's October announcement of its rebrand to Meta. Decentraland also evolved into one of the preferred crypto-based virtual worlds of celebrities, with stars like the Winklevoss twins and Snoop Dogg owning virtual land in its Metaverse. Now, Samsung is joining them.
The Samsung 837X store will offer a unique digital adventure through the "Connectivity Theater" and the "Sustainability Forest," where fans will be able to complete quests to win 837X NFT badges. The Connectivity Theater will showcase Samsung's news from the Consumer Electronics Show running from Jan. 5 through Jan. 8. The Sustainability Forest, on the other hand, will be a "spectacular portal where guests can embark on a journey through millions of trees—and even have a mythic encounter," said the company.
The South Korean electronics giant is also planting trees in the real world. On Jan. 3, Samsung Electronics America revealed a partnership with the Cardano-based climate restoration platform Veritree. The partnership's goal is to plant two million trees in Madagascar by the end of March this year.
To celebrate the debut of the 837X store in Decentraland, Samsung is organizing a mixed reality live dance party hosted by DJ Gamma Vibes from the original 837 in Manhattan. Commenting on the company's expansion to the Metaverse—a conceptual term that loosely refers to a next generation iteration of the Internet—Samsung's VP of marketing and communications Michelle Crossan-Matos said:
"At Samsung 837X, we're excited to tell our connectivity, sustainability, and customization stories in a novel way, in a one-of-a-kind space. The Metaverse empowers us to transcend physical and spatial limits to create unique virtual experiences that could not happen otherwise. Innovation is in our DNA, and we can't wait for you all to experience this burgeoning virtual world."
Unlike some other major companies, Samsung has not shunned away from associating with the cryptocurrency industry in recent years. It was one of the first mobile phone and software manufacturers to introduce a native crypto wallet application for its phones. Earlier this week, it also announced that it would be integrating an NFT browser and marketplace aggregator into its 2022 premium TV product line.