SBF-Backed PAC Spends $9M Funding Congressional Candidates
In just over two months, the Protect Our Future PAC has donated around $9 million to congressional candidates.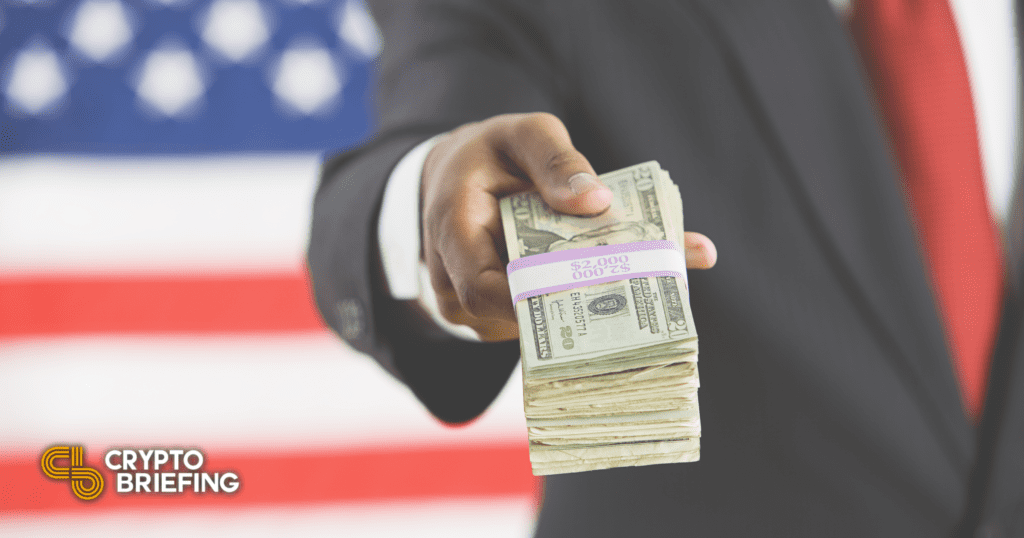 Key Takeaways
A political action committee backed by notable crypto figures has begun allocating its funds.
All of the candidates funded by the PAC so far are running as Democrats.
Crypto is an increasingly important topic in American politics, and will likely figure into this year's midterms.
The political action committee called Protect Our Future has already spent over $9 million to back various candidates running for Congress since its founding last January.
Crypto in Politics
The Sam Bankman-Fried backed political action committee Protect Our Future is funding campaigns ahead of midterm elections in the U.S. that take place later this year.
The Protect Our Future political action committee has donated more than $9 million dollars to candidates running for the U.S. House of Representatives, per expenditure disclosures from the ProPublica election databot. This money was spread out to provide support for four different candidates running in four different states—Carrick Flynn of Oregon, Shontel Brown of Ohio, Lucia McBath of Georgia, and Jasmine Crockett of Texas. All the candidates are running as Democrats.
The Protect Our Future PAC made its first donation on Feb. 8, following its founding the previous month. It has made dozens of donations as of Apr. 15, each ranging in size from a couple thousand dollars to nearly $900,000. Most of the contributions were to support campaigns' production and purchasing of advertisements. Nearly $5.2 million went to Carrick Flynn alone, making her the largest beneficiary of the Protect Our Future PAC.
While its website does not explicitly brand it as crypto-specific but rather as focused on supporting politicians who take a long-term, science-based approach to policymaking, the Protect Our Future PAC has received support from major individuals and groups native to the crypto world, including the crypto exchange FTX's chief executive officer Sam Bankman-Fried, as well as $14 million from Prime Trust LLC, a digital asset infrastructure company.
Crypto has increasingly been represented in Washington D.C., in part to combat various pieces of regulation from various government agencies and legislators (e.g. certain language in the infrastructure bill) deemed harmful to the crypto space. Another crypto political action committee called the GMI PAC sprouted up in January, also intending to fund campaigns for the upcoming November elections in the U.S.
Additionally, more candidates seem to be running for Congress with crypto as a major aspect of their campaign. For example, Greg Tanaka is running in California with the hopes of helping to usher in "legislation for the digital age."
Disclosure: At the time of writing, the author of this piece owned BTC, ETH, and several other cryptocurrencies.