Scaramucci-Backed GMI PAC Will Support Crypto-Friendly Candidates This November
The crypto industry is gaining a political ally in the United States.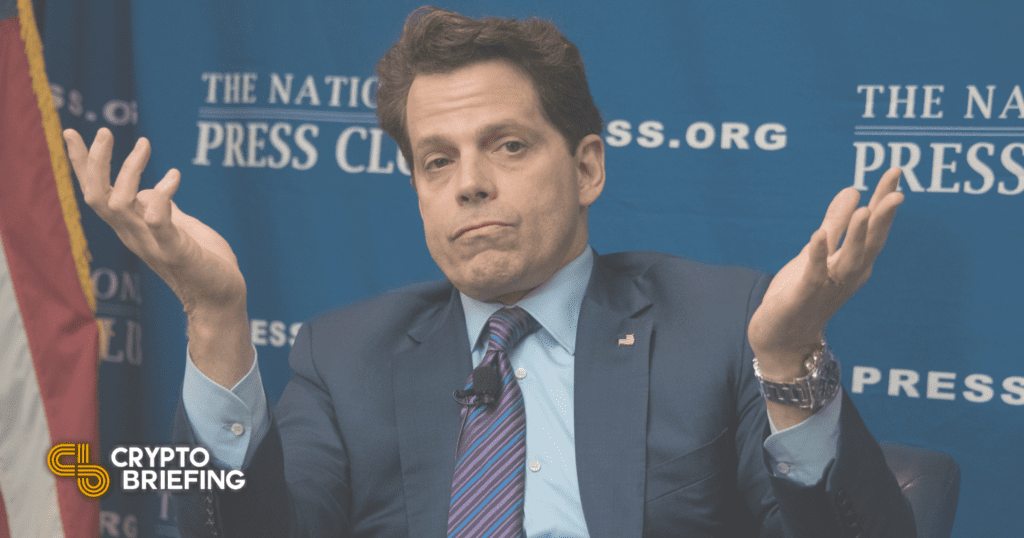 Key Takeaways
A new crypto political action committee dubbed GMI PAC was announced today.
The super PAC seeks to fund campaigns in the midterm elections this November to the tune of $20 million.
One of its key ambitions is to keep blockchain innovation in America.
GMI PAC, a new crypto-focused political action committee (PAC), was announced today in the United States. The organization has prominent backers, including SkyBridge Capital founder and President Trump's former communications director Anthony Scaramucci, and will likely invest millions of dollars into this year in the midterm elections.
Crypto Super PAC
Crypto is getting its own political action committee in the United States.
A new PAC dubbed GMI PAC ("GMI" being abbreviated crypto slang for "gonna make it") was announced today. The organization has several prominent backers, perhaps most notably SkyBridge Capital founder and former White House communications director Anthony Scaramucci.
GMI PAC is initially planning to invest over $20 million into congressional candidates for the coming November midterm elections. The group has raised $5.3 million in contributions so far, and seeks to fund candidates who will support blockchain innovators in the U.S.
GMI PAC's backers so far include Scaramucci's own SkyBridge Capital, venture capital firms Multicoin Capital and Blockchain Capital, Framework Ventures co-founder Vance Spencer, FTX Digital Markets CEO Ryan Salame, and CMS Holdings' co-founder Dan Matuszewski.
Matuszewski remarked that this political action committee was "long overdue" and called the GMI PAC "the crypto community's campaign arm."
Last year, amidst concerns over tax language in the $1.2 trillion infrastructure bill President Biden signed in November, spending on crypto lobbying dramatically increased in Q3. Some lawmakers have themselves made attempts to protect the industry.
Lobbying efforts might need a further boost this year, though—it might not be coincidental that GMI PAC was announced today, given the amount of government regulation that could be on the horizon in the U.S.
This week, concerns were raised about an America COMPETES Act provision that might allow the Treasury full discretion to block crypto transactions. Yesterday, the SEC proposed a rule change that would expand the definition of "exchange," a move which could have serious implications for decentralized finance exchanges. Also yesterday, a source told Barron's that the White House would issue, within weeks, an executive order requiring various government bodies to draft crypto regulation as a matter of national security.
Disclosure: At the time of writing, the author of this piece owned BTC, ETH, and several other cryptocurrencies.