SBF Scrambles to Cover Tracks After FTX Blowup 
The FTX CEO has deleted multiple tweets posted in the lead-up to his exchange's liquidity crunch.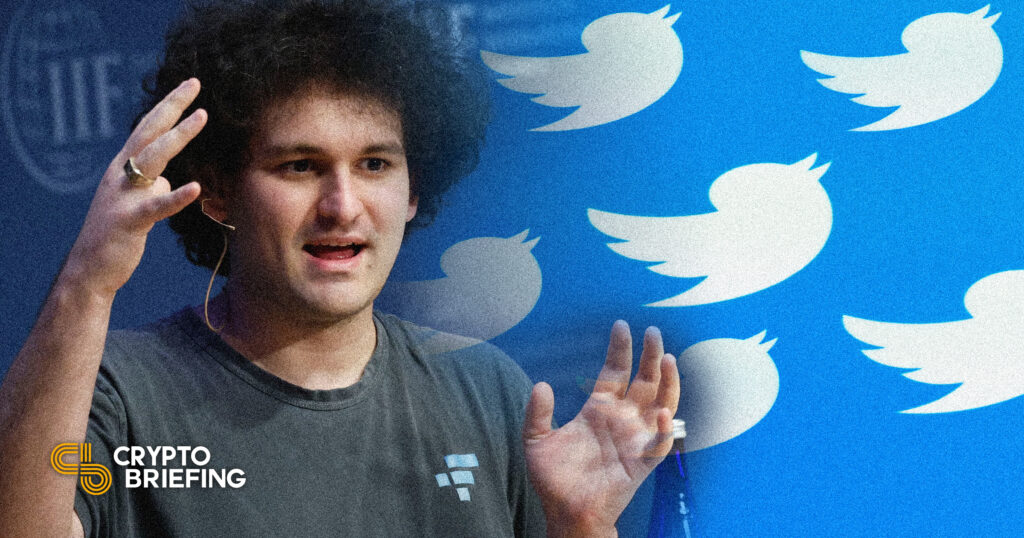 Key Takeaways
Sam Bankman-Fried has deleted multiple tweets since he agreed to sell FTX.com to Binance yesterday.
Several posts maintaining that the FTX exchange was in good financial standing have been removed.
If FTX users cannot be made whole, these tweets could serve as evidence against the FTX CEO if a case is brought against him.
Before agreeing to sell FTX.com to Binance, Sam Bankman-Fried assured his Twitter followers that the exchange was in good financial standing in several since-deleted tweets. Apparently, it wasn't.
SBF Goes to Ground
Sam Bankman-Fried is trying to cover up his recent Twitter activity.
Several crypto community members noticed Tuesday that the FTX CEO had deleted multiple tweets from his profile following Binance's planned acquisition of the exchange.
As part of a tweet storm posted on November 7, Bankman-Fried assured his followers that his embattled exchange was in good financial standing. "FTX has enough to cover all client holdings. We don't invest client assets (even in treasuries)," he explained. "We have been processing all withdrawals and will continue to be."
However, yesterday's events have called the since-deleted posts into question. Multiple reports indicated that FTX stopped processing withdrawals around 14:00 UTC Tuesday. Binance CEO Changpeng "CZ" Zhao later said that FTX was suffering from a "liquidity crunch," meaning the exchange did not have enough funds on hand to pay out customers. Bankman-Fried's decision to delete the aforementioned tweets has ignited speculation that FTX didn't have enough assets to cover its customers' holdings when he posted.
In the same tweet storm, Bankman-Fried asserted that the FTX exchange was "heavily regulated" and held $1 billion in excess cash. "We have a long history safeguarding client assets, and that remains true today," he said. The veracity of this statement has also been disputed following Binance's FTX.com acquisition. It stands to reason that if FTX did indeed have $1 billion in excess cash, it wouldn't need a bailout from its biggest competitor.
Another deleted Bankman-Fried tweet of note is one posted in reply to co-CEO of FTX Digital Markets Ryan Salame last month. "been an absolute pleasure watching @cz_binance have the extremely difficult but transformative debates on twitter this past week to ensure the crypto industry moves forward in the best possible way," Salame said in a tweet on October 30. In response, Bankman-Fried posted, "excited to see him repping the industry in DC going forward! Uh, he is allowed to go to DC, right?"
At the time it was posted, Bankman-Fried's response was widely interpreted as a slight against Zhao, whose exchange drew the ire of regulators worldwide as crypto boomed last year. Some have speculated that the post served as motivation for Zhao to cut Binance's exposure to the FTX exchange's FTT token, which ultimately led to FTX's liquidity crunch and Binance buyout. Regardless, now that Zhao's company has signaled its intention to bail out FTX through an acquisition, Bankman-Fried will likely be trying to cover evidence of any bad blood between himself and the Binance CEO.
Until Zhao's FTX acquisition is finalized, customers with crypto assets trapped on the exchange cannot be sure their funds are safe. Although both Bankman-Fried and Zhao have publicly stated their intent to protect customer funds above all else, this may not be possible, depending on how big a hole there is in the FTX balance sheet. It is still possible that Binance will back out of the deal following its due diligence. In this case, Bankman-Fried's deleted tweets could serve as damning evidence if a case against him is brought to court.
Disclosure: At the time of writing this piece, the author owned ETH, BTC, and several other crypto assets.