SEC Open to FTX Relaunch Under New Leadership, FTT Soars 90%
FTX founder Sam Bankman-Fried was found guilty of fraud charges last week.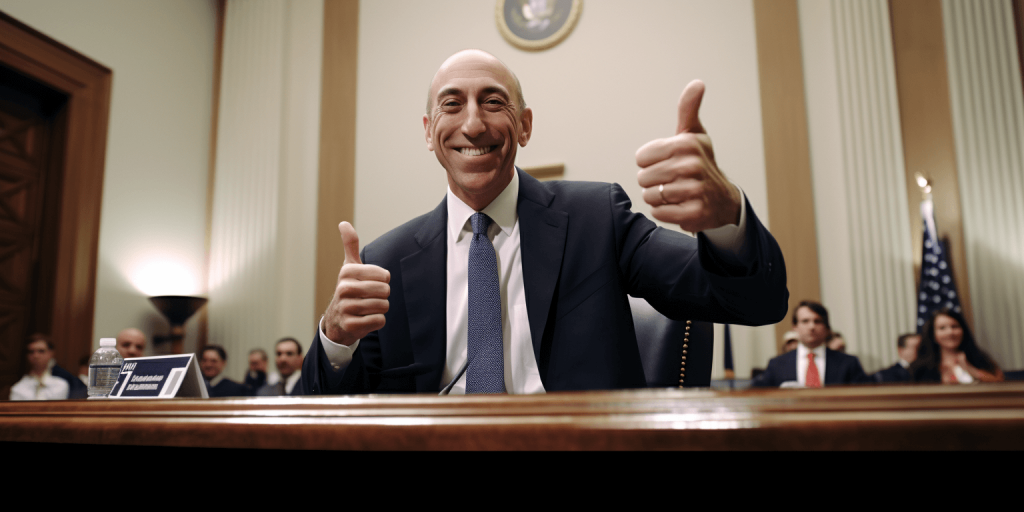 Securities and Exchange Commission (SEC) Chair Gary Gensler suggested the agency would be open to the exchange resuming operations. FTT, the native token of FTX, has surged 90% in price following Gensler's comments yesterday at the DC Fintech Week conference.
Gensler responded to a question about former New York Stock Exchange president Tom Farley's potential bid for FTX by saying: "If Tom or anybody else wanted to be in this field, I would say, 'Do it within the law.'"
At least three bidders are reported to be interested in acquiring FTX's remaining assets, with a decision potentially coming by mid-December as part of restructuring plans submitted to the Delaware bankruptcy court.
However, Gensler highlighted that any revival of the exchange would need to adhere to securities laws and rebuild trust through proper disclosures and transparency. He criticized FTX's prior operation, which saw customer funds improperly channeled to affiliated hedge fund Alameda Research.
"We would never let the New York Stock Exchange also operate a hedge fund and trade against their members or trade against customers in the market," Gensler noted.
While the price surge of FTT indicates optimism about FTX's return, it remains unclear whether a relaunched FTX would integrate a native token or similar model.