SEC Receives BlackRock's Ethereum Spot ETF Application
BlackRock brings legitimacy to Ethereum with new ETF filing.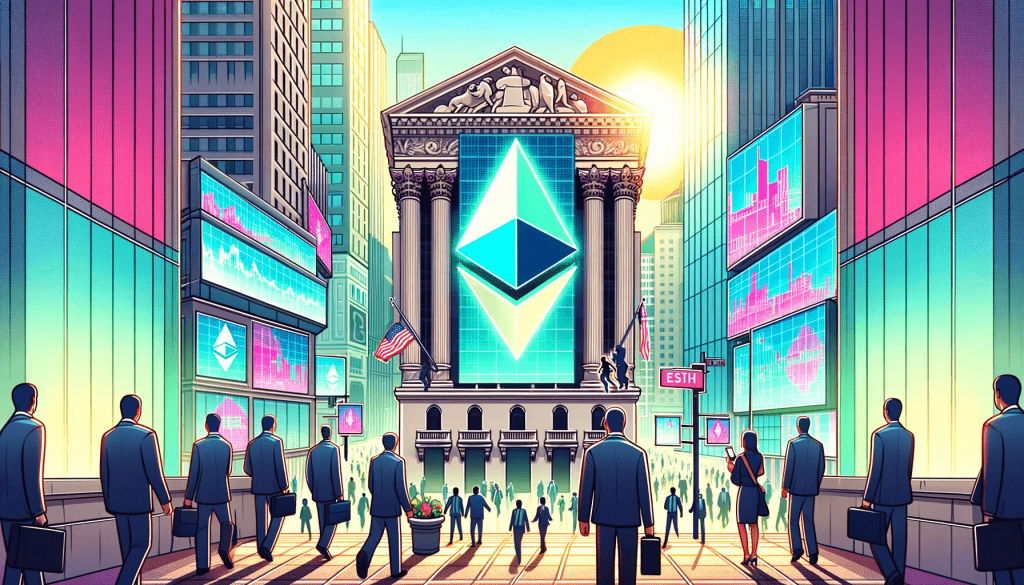 The Securities and Exchange Commission (SEC) has received a registration statement on Form S-1 from BlackRock for an exchange-traded fund (ETF) that will hold ETH, the native token of the Ethereum network.
According to the Form S-1, the iShares Ethereum Trust is structured as a Delaware statutory trust. It will hold ETH as its primary asset and issue shares to investors that will be listed and traded on Nasdaq.
The stated objective of the Trust is to reflect the performance of the price of ether. The Trust will value its ether holdings based on the CF Benchmarks Ether-Dollar Reference Rate index.
The sponsor of the Trust is iShares Delaware Trust Sponsor LLC, an affiliate of BlackRock, the world's largest asset manager. BlackRock Fund Advisors will serve as the trustee, while Coinbase Custody, will act as the custodian for the Trust's ETH.
Coinbase will also serve as the prime broker for the Trust. According to the filing, the prime broker will facilitate the sale of the Trust's ether as needed to pay expenses and fees.
The filing notes that the Trust may hold rights to acquire other digital assets through forks, airdrops, or similar events related to its ether holdings. However, the sponsor has discretion on whether to claim these assets.
A substantial portion of the S-1 discusses various risks related to investing in the Trust and ether itself. These include volatility risk, security threats, regulatory uncertainty, and competition from other digital assets and blockchain platforms.
The SEC will now begin its review process to determine whether to approve the proposed ether ETF. The regulator has rejected several previous applications for spot bitcoin ETFs but has yet to rule on an ether ETF.
The official filing comes days after BlackRock registered the iShares Ethereum Trust entity with the Delaware Department of State Division of Corporations. Hours after the filing, Nasdaq also submitted a 19b-4 filing with the SEC, confirming that BlackRock is working on launching a spot ether ETF.
BlackRock's size and influence could help sway regulators towards finally approving a spot crypto ETF in the US. As the world's largest asset manager with over $10 trillion in assets under management, BlackRock brings institutional legitimacy to the volatile crypto space.